August Bank Holiday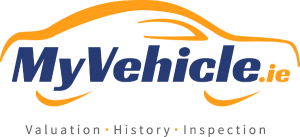 As the August bank holiday approaches us, people across the country prepare to travel on our roads. The August bank holiday which runs from Friday 29th until Monday 1st is a high-risk period and is one of the busiest and deadliest weekends of the year on Irish roads.

An Garda Síochána and the Road Safety Authority (RSA) announced a bank holiday road safety campaign after 12 people were killed on Irish roads in the last five days.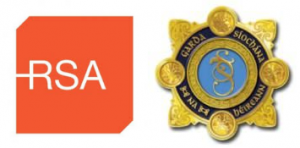 Moya Murdock, RSA chief executive, said: "12 deaths is an appalling loss of life and our thoughts are with all of the 106 families who have been left grieving the loss of a loved one to date this year. These deaths should serve as a reminder to us all that using the road is the most dangerous thing we do each day. All it takes is a split second for tragedy to strike."

Commenting ahead of the bank holiday weekend, Liz O'Donnell, Chairman, RSA said:
"Unfortunately, our review shows that road fatalities have increased this year".

"The increases are particularly evident among drivers, passengers and older road-users. If the current trend continues, we stand to lose almost 80 people in preventable and unnecessary road collisions. People should endeavour to increase their efforts to evade such accidents on Irish roads this weekend and beyond".
She continues,
"This means not driving impaired, not speeding, wearing our seatbelts, making sure we're visible to other road-users and avoiding distraction and fatigue. We need to take personal responsibility and not take unnecessary risks that put ourselves - or others - in danger. By sharing the road safely together, we can all play a role in saving lives".
So far this year there has been an increase in deaths on our roads compared to 2015. 106 people have been killed on Irish roads, which include;

This is compared to 89 who lost their lives on Irish roads for the same period last year.

Gardaí are urging all motorists to exercise care and drive at a safe speed this bank holiday weekend and beyond as large volumes of traffic are expected across the country. Speed is one of the biggest factors into fatal crashes on Irish roads. The use of excessive speed on our roads continue to put themselves and other people in danger
Speed Kills
The RSA report into the cause of collisions on our roads revealed that, between the years of 2008 and 2012, 322 people have been killed in speed related accidents. The report shows that over half of the people who died in these speed collisions were the very young, aged between 16 and 24 years old. More than half of the time, speeding related fatalities only involved one vehicle. 46% of excessive speeding accidents between these years happened in the early hours of Saturday and Sunday morning.

MyVehicle is urging motorists to be responsible when driving this bank holiday weekend. When setting out on a journey make sure you and your passengers are wearing a seat-belt. There will be more traffic on the roads so make sure to drive at an appropriate speed for your surroundings.
MyVehicle are appealing for road users not to drive when tired or under the influence of alcohol or drugs.
Driver Fatigue
The RSA's campaign for this August bank holiday will be focused on driver fatigue which will remind motorists to be aware of the dangers of driving when tired. You can't get away from the staggering facts, that research shows that fatigue behind the wheel may play a role in 1 in 5 fatal road accidents, which is as dangerous as drink-driving. There will be an added risk on the roads this weekend as there will be more people on the roads than usual. Moyagh Murdock, said:
"There is an even greater need for attention behind the wheel and a sense of shared responsibility when using the roads."
MyVehicle suggests that if you start to feel tired when behind the wheel, pull over and take a break. Take a caffeine drink, take a nap get some fresh air. Read our blog here which covers the topic of driving with a lack of sleep.
Drink Driving
An Garda Síochána said
"We appeal to the public to be responsible in relation to drinking and driving, especially coming into the August bank holiday period.

"Never, ever drink and drive. Never take a lift off someone who has been drinking and make every effort to dissuade that drink driver from driving - if necessary contact the Gardaí".

Chief Superintendent, Aidan Reid says "nearly one third of all drivers killed between 2008 and 2012 had alcohol in their system. This is a startling and unacceptable fact, and one which urgently needs addressing.

You could be saving a life, yours, theirs or someone else's."
An Garda Síochána will be doing more checks for drink driving over the bank holiday weekend. This will especially take place on rural and regional roads.

Figures show that between 2011 and 2015, 11 people were killed and 34 people were seriously injured over the August Bank Holiday period.

It is a time to be extra careful on the roads this bank holiday weekend. Motorists should obey the rules of the road, as they are put in place to protect the drivers on the road. Road users should be aware at all times, keep alert behind the wheel, reduce speed limit if weather conditions and allow plenty of time for your journey. Always wear a seatbelt, never drink and drive or drive while tired and never use a mobile phone while driving.

Finally, trying to arrive 10 minutes earlier, could potentially cost you your life or the life of someone else, so please ask yourself, is it really worth it?

MyVehicle's message is simply,: Slow Down, Relax and Enjoy your drive and weekend!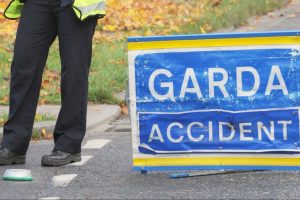 ---