Change of vehicle ownership in Ireland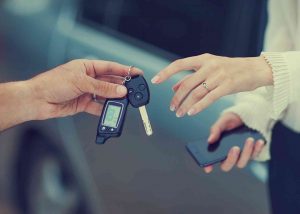 Changing Car Ownership
If you buy, sell or trade-in a used vehicle, you will need to register for the transfer of vehicle ownership from its current owner to the new owner of the vehicle.

For vehicles registered before January 1993, a RF200 form is needed to change the ownership of the vehicle to an individual or a company. The RF200 form and registration logbook needs to be sent to your local tax office where the new owner's details will be recorded. The form is available to download from the Department of Transport or it can be gotten from motor tax offices and Garda stations.

For Vehicles registered since 1993, where a vehicle is sold privately both the seller and the buyer of the vehicle will need to complete part of the vehicle Registration Certificate/licensing certificate. This document should be sent to the Driver and Vehicle Licensing Computer Services Division (DVCSD), Department of Transport, Shannon, Co. Clare. This is recorded and a new Vehicle Registration Certificate (VRC) is given to the new vehicle owner.

If you are selling a vehicle to a motor dealer, the Vehicle Registration Certificate/licensing certificate/logbook should be given to the dealer by the seller of the car. The change of vehicle ownership can be completed online by dealers from the department of transport, tourism and sport if they have access. If they are unable to do this, the seller and the dealer will need to complete the RF105 form which is then sent to the Department of Transport, Tourism and Sport to the Driver and Vehicle Licensing Computer Services Division, Department of Transport Tourism and Sport (DVCSD), Shannon, Co. Clare. This can be downloaded here.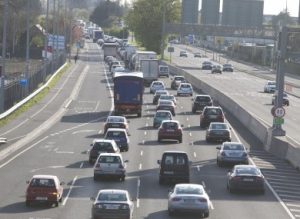 Remember, it is the responsibility of the seller of the vehicle to make sure that the forms are completed and sent for processing, so never hand over the registration certificate presuming the buyer will do it. If the details are not updated, then the seller will continue to be liable for the vehicle.

Useful links:
Department of Transport
Motortax.ie
Author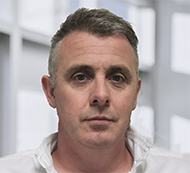 Justin Kavanagh
Justin Kavanagh is a recognised leader in automotive intelligence and vehicle data supply to the entire motor industry. He has almost 20 years experience in building systems from the ground up. As the Managing Director of Vehicle Management System, he understands the need and importance of trustworthy and reliable vehicle history and advice to both the trade and the public.
Follow me on LinkedIn
---