AUTO TRADE EXPO 2016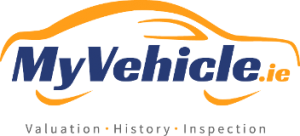 The team at MyVehicle.ie will be attending this years Auto Trade Expo 2016 event at Citywest Exhibition Centre on Saturday 22nd and Sunday 23rd of October. The event has been quite a success in the last couple of years since its inaugural year in 2014 and this years show looks to add to the success of previous two years.
The show is specifically aimed at anyone connected with the Motor Trade in Ireland and it has proved to be a great experience for mechanics, technicians, apprentices, Independent Garages and Main Dealerships.
According to the organisers, Auto Trade Expo is a 'Must Attend' Event for Workshop, Parts Managers, Sales Managers, Owners, Transport Workshops, Tyre Centres, Body-shops, Motor Factors and everybody in Ireland involved in some way with the motor trade.
The Expo will involve interactive trade stands with real demos. Visitors will be encourage to get a hands on feel for the touch and feel parts, tools and equipment and interaction with the various stand demonstrations.  The show will showcase new products, tools, equipment, and methods and any questions you may have can be answered.
The exhibition will focus on all aspects of the motor trade and vehicle aftermarket sectors, including passenger cars, light commercials, heavy commercials, trailers and buses. With so much trade related information and demonstrations it is a good opportunity for direct contact with buyers, technicians, mechanics, managers and motor trade business owners.
The Expo will also offer all in attendance a multi-dimensional experience. Different aspects covered will include, diagnostics, hands on demonstrations, taster training courses located in the Tech Talk Zone.
You will have an impressive array of information and technical information all in the one place, where you can learn a great deal more in theory and practice in many aspects of the day-to-day management and practice in workshops. Along with this, visitors will have a greater understanding of the motor trade after-market business with reference to best equipment, products, tools and services to make your business more efficient and profitable.
Again this year, the Auto Trade Expo will feature the successful 'Innovation Awards' and the 'Best Stand' Awards and will prove once again to be one of the major events on the Irish Motoring Trade calendar.
(The Auto Trade Expo 2016 will take place at Citywest Hotel Conference & Event Centre on Saturday 22nd and Sunday 23rd of October from 10.00 am - 5.30 pm. Trade only)
---