BMW Seventh-Generation 3 Series Revealed
The all-new, seventh-generation 3 Series has been revealed by BMW. This version is one of BMW's most important and popular core models and was revealed earlier this year for the first time at the Paris Motor Show.
The new BMW 3 Series is Codenamed the 'G20′ is expected to go on sale in early 2019. It is bigger in all dimensions than the old Mk6 3 Series.
It is 76mm longer (4,709mm), 16mm wider (1,827mm) and believe it or not just 1mm taller (1,442mm).
To get more into the specifics, the wheelbase is stretched by 41mm to 2,851mm while the track width of the front axle is increased by 43mm and the rear axle is increased by 21mm. These are very precise measurements but we are sure BMW knows what it is doing.
The new 3 Series weighs less than the old model as it is 55kg lighter with what they are calling a perfect 50:50 weight distribution, the bodyshell that has more torsional rigidity by up to 50 per cent and the drag coefficient is down from 0.26 to 0.23.
There will be six engines available with an M Performance version and a plug-in hybrid version will be available in 2019.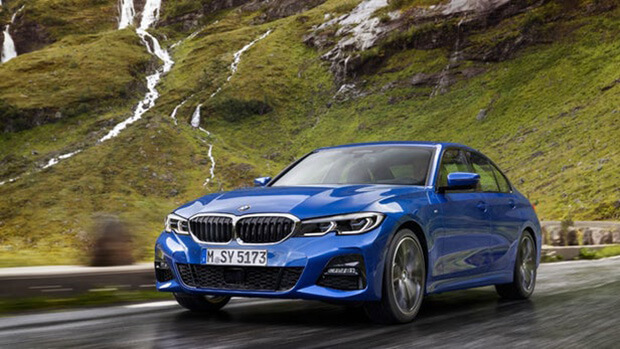 Petrol
The new version BMW will come in two petrol models, a four-cylinder 320i (184hp/300Nm) and 330i (258hp/400Nm). Both of these cars as normal will be rear-wheel drive and have an eight-speed automatic transmission as standard.
The 320i version has a 0-100km/h time of 7.2 seconds, a top speed of 238km/h and claimed fuel economy of 5.7 litres/100km (49.6mpg).
The 330i version has a 0-100km/h time of 5.8 seconds, a top speed of 250km/h, and claimed fuel economy of 5.8 litres/100km (48.7mpg).
Diesel
There will be three diesel engines available with two different drive sources; a 318d, 320d, 320d xDrive and a six-cylinder 330d.
The power output of these diesel engines will be 150, 190 and 265hp. The 318d and 320d will both come with a six-speed manual as standard, with the Steptronic auto an option, while the 320d xDrive and 330d are auto only.
The most economical is the 318d with a claimed fuel economy of 4.1 litres/100km (68.9mpg). The fastest is the 330d with a 0-100km/h time of 5.5 seconds and a top speed electronically limited to 250km/h.
A range of chassis options will be available with these models, including M Sport suspension with lowered ride height and Adaptive M suspension. There will also be variable sport steering, M Sport brakes, electronically controlled M Sport differential for fully-variable locking effect in the rear differential and alloy wheels in sizes up to 19 inches.
It is expected that the seventh-generation BMW 3 Series will go on sale early 2019.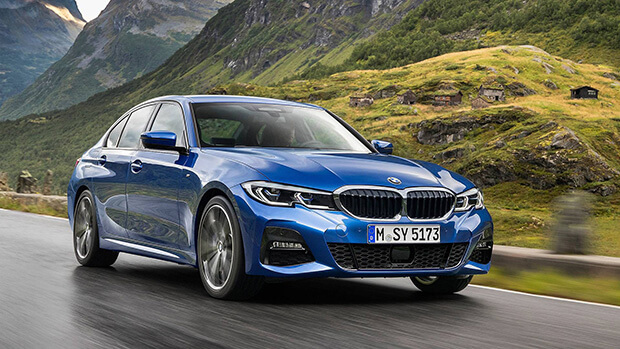 ---