Nitrogen oxide (NOx) now part of the motor taxation system

Nitrogen oxide (NOx) levels to form the basis of motor taxation next year
NOx emissions are not good for your health. Even though it is a tasteless and odourless gas, it can cause serious respiratory illnesses and in extreme cases, even death has been attributed to diesel emissions.
This gas was at the centre of the Volkswagen Diesgate emissions scandal back in 2015. Diesel fuel gives off more NOx gas than their petrol equivalents unless the car is equipped with an expensive and complex exhaust treatment system.
Volkswagen was not the only manufacturer to cheat on the diesel emissions tests, other manufacturers too were also cheating. This is evident from their lack of criticism and silence on the matter with VW.
Manufacturers would also use the specialised exhaust systems on test cars and publish those results and then let the NOx run freely on the regular versions. As a result of the uncovering of the scandal, diesel sales plummeted all across Europe.
The new NOx taxation system is being introduced next year and the amount of Nitrogen Oxide will be a deciding factor in how much we pay for a vehicle.
The Budget 2020 NOx tax regime is designed to get motorists to move away from diesel, and ultimately towards fully-electric cars. Electric vehicles do not produce any emissions but that does not make them 'Green'. They are probably just as dirty as diesel engines when you take into consideration the manufacturing processes and battery earth element extraction process and disposal at end of life.
Under the new tax system, hybrids and plug-in hybrids probably do best. Toyota's popular Corolla Hybrid, for example, has very little NOx emissions; just 3mg/km. When comparing this vehicle with a similarly-sized ICE (Internal Combustion Engine) Ford Focus 1.5 EcoBlue diesel, which has NOx emissions of 49mg/km, it means you will pay extra for the Focus diesel, even before Vehicle Registration Tax (VRT) is applied.
Many plugin-hybrids do extremely well when it comes to official NOx figures and for the moment, a plugin-hybrid could be a very savvy buy for motor tax purposes. The Irish Government obviously has an agenda here and may be using the NOx tax as a deterrent to those who might be thinking of importing a used diesel car from the UK.
When you consider that 82,000 car buyers went across the border this year to buy mostly diesel cars, this is a big deal. We have yet to see the real effect this new NOx tax and Brexit will have on sales and the fuel-type of vehicles bought by Irish motorists.
When it comes to the official NOx figure for any particular vehicle, This will be displayed on the Certificate Of Conformity for the car you are buying. The CoC is basically the birth certificate of the vehicle and the emissions figure shown on this document is what will determine the tax due on the vehicle.
Author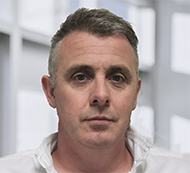 Justin Kavanagh
Justin Kavanagh is a recognised leader in automotive intelligence and vehicle data supply to the entire motor industry. He has almost 20 years experience in building systems from the ground up. As the Managing Director of Vehicle Management System, he understands the need and importance of trustworthy and reliable vehicle history and advice to both the trade and the public.
Follow me on LinkedIn
---