Bugatti is going nautical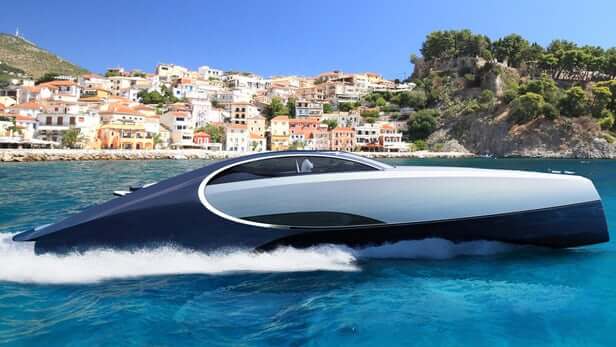 You may be familiar with the Bugatti Chiron but you may not be as familiar with the Bugatti Niniette 66.
The Bugatti Niniette 66 is not a car though but a boat which mimics the Chiron's sweeping 'C line', which dominates the side of the super car.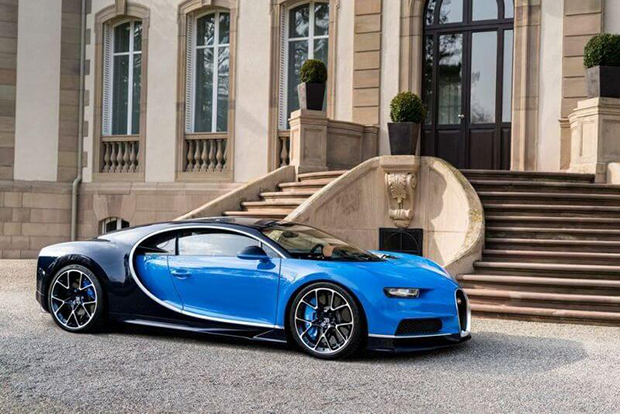 The boats two-tone paint scheme matches that of the €2.4m car and despite the immense size difference between the car and the boat.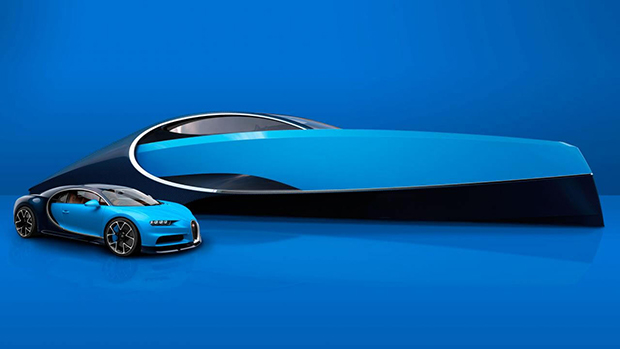 Unmistakably, the Chiron and the Niniette 66 are cut from the same cloth. Only 66 Niniette boats will be built, each costing "in the region of a Chiron".
The Niniette 66's name is obviously alluding to its length of 66 feet and the number of vessels to be built which is also 66.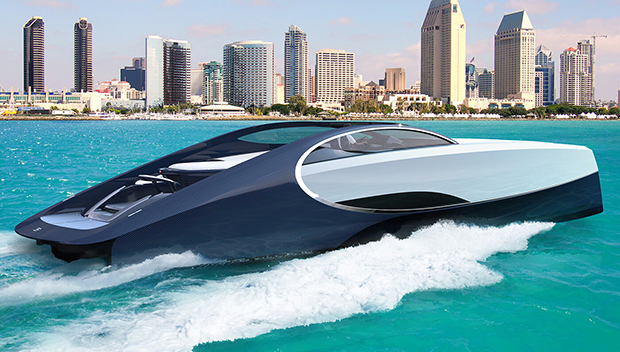 The boat is being built by world famous yacht builders Palmer Johnson. The boat is designed according to the Palmer Johnson's trademark narrow advanced stabilised hull.
The 66ft long and 21ft 8in wide (at its widest point) Niniette's design utilises lightweight materials and is capable of reaching speeds of up to 44 knots, while remaining stable and efficient.
The Niniette 66 has two Man V8 1000bhp engines, which power the boat's MJP (Marine Jet Power) waterjets.
With maximum draft of 33 inches (half of 66, keeping all things in balance obviously), means the Niniette is well suited to cruising in shallow waters of less than three feet.
(The
draft
or
draught
of a ship's
hull
is the vertical distance between the
waterline
and the bottom of the hull (
keel
), with the thickness of the hull included; Draft determines the minimum depth of water a ship or boat can safely navigate)
Beautifully designed by Bugatti, the unique helm chairs are positioned in front of a futuristic command centre.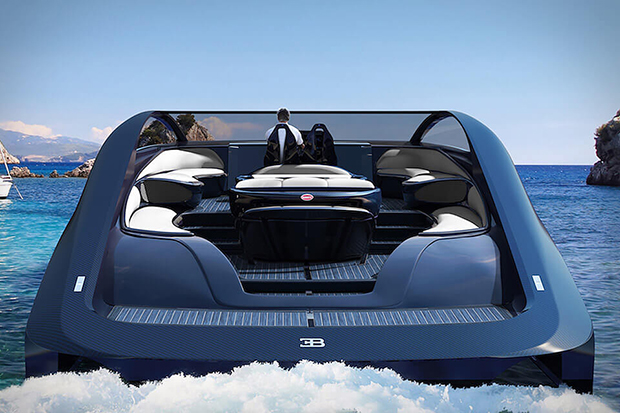 From here, the skipper can adjust vessel navigation, monitoring, control, and entertainment via the interactive infotainment system.
In the aft carbon composite deck is a space designed to maximise passenger relaxation and comfort with sofas surrounding a fire pit and Jacuzzi.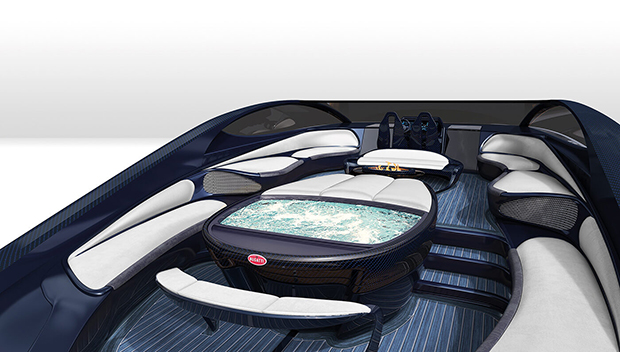 This exquisite exterior is complimented by a beautifully appointed and luxurious cabin below deck.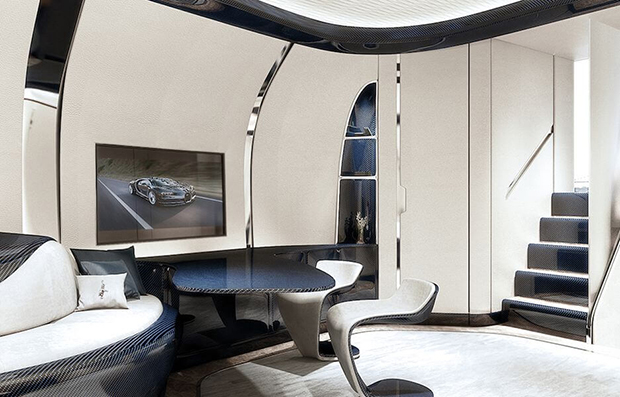 Marble, polished metal, carbon and leather adorn the furnishings of both the lounge area and the master suite and if you like you can have an extensive choice of personalised options to suit your taste.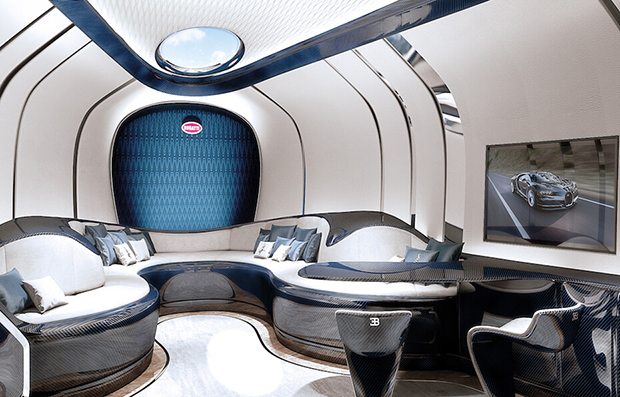 For those inclined and who can afford it, the Niniette 66 is available to order now, with a build and delivery period of 12 months.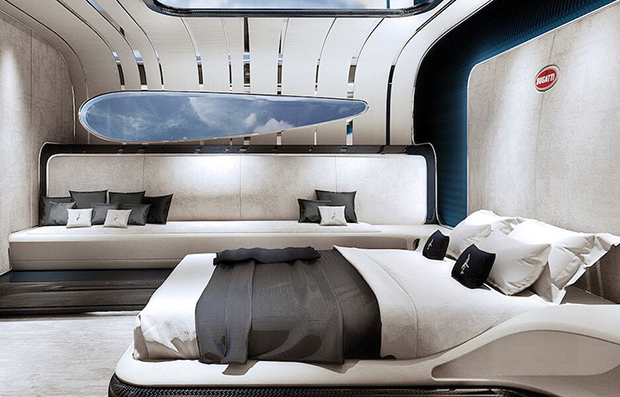 If you happen to buy this Bugatti boat after reading our blog, feel free to invite the MyVehicle team on board some sunny afternoon if you are ever in Dublin to experience how the jet setters live.

Happy boating!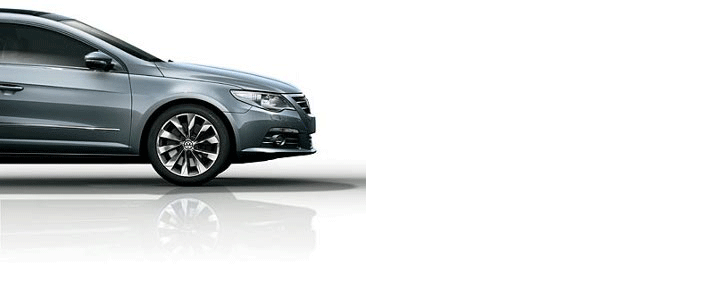 Author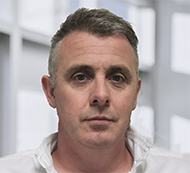 Justin Kavanagh
Justin Kavanagh is a recognised leader in automotive intelligence and vehicle data supply to the entire motor industry. He has almost 20 years experience in building systems from the ground up. As the Managing Director of Vehicle Management System, he understands the need and importance of trustworthy and reliable vehicle history and advice to both the trade and the public.
Follow me on LinkedIn
---