Car Buyers warned about Online Car Scam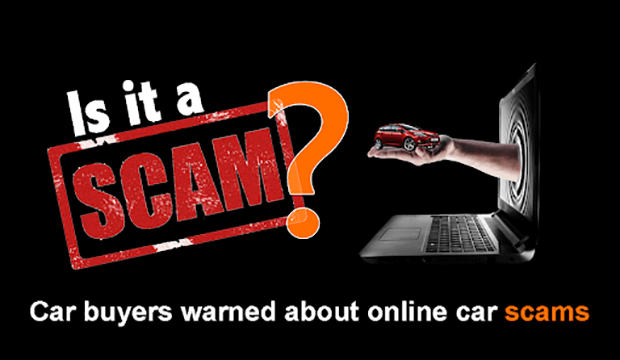 How to Avoid Being Caught in an Online Car Shipping Scam?
Clare man almost defrauded of €6,580 in fake online car sale scam.
Car history check experts, at MyVehicle.ie are warning the public to be very wary of an online car shipping scam that could potentially cost you thousands.
Clare man, Frank was almost defrauded a few weeks ago of €6,580 euro in an elaborate online classified ad car scam, and he wants everybody to know how simply you could get caught in the fraudsters trap.
Frank responded to an amazingly low priced 131 Rav 4 classified advertisement on one of Ireland's main online car selling websites.
The car was purportedly being sold by an Irish lady living in Munich, Germany who had brought her Irish registered car over there.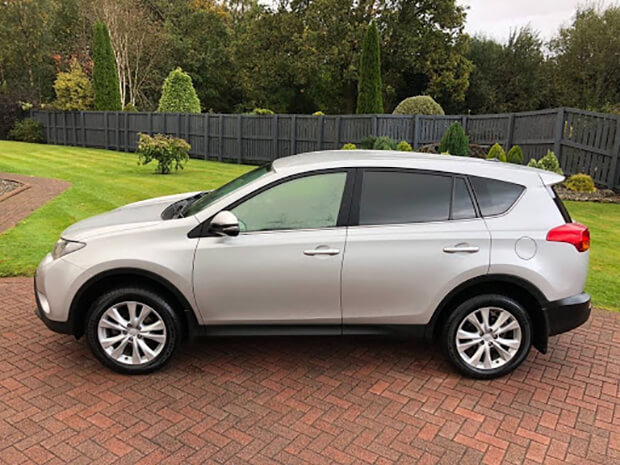 Below is one of the emails that the scammers sent to Frank. As you will see from this email sent on 13/02/2019, the story is very convincing:
"Hi Frank,
"Thanks for being interested in my 2013 Toyota Rav4 2.0 D-4D Aura. The car has Irish registration, no finance, 152300 km with full service history, never involved in any type of accident, excellent condition, looks and drives great. I am selling it because our company just opened 2 branches in Munich, Germany and I will be stuck here for the next two years. I took the car with me because I love it and I wanted to keep it, but I realized that is very difficult to drive an Irish car here. I tried the local market here, but there was no interest because it's Right Hand Drive and I decided to sell back in Ireland. The vehicle is being stored now in Munich, Germany at the logistics company that is taking care of shipping and payment. All documents are ready, the logbook is already signed by me and you just have to sign and transfer ownership to your name. My final price would be 6,580 Eur, price includes shipping and all transaction related fees. If you are interested in buying my car, I can ship the car anywhere in Ireland with delivery in about 3-5 days and you will have 10 days inspection period (test drive, see a mechanic, etc).
Please get back to me if you like to buy it and I will explain you more about how this deal works.
Regards..."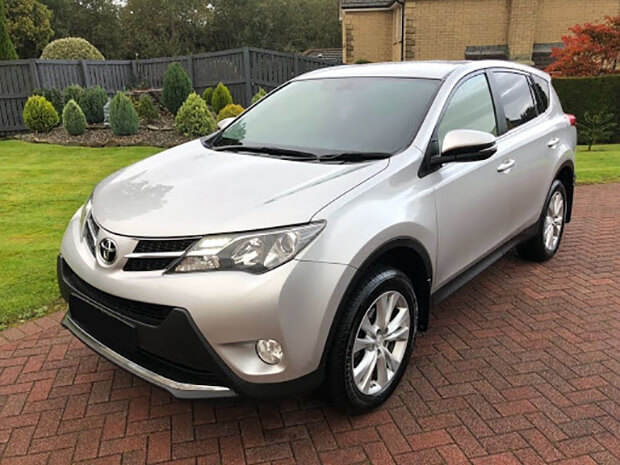 The seller told Frank through email correspondence that she couldn't manage the right-hand driving in Germany with her right-hand-drive car and that was her reason for selling. Frank explains:
"The fraudster claimed that they would use a logistics company to handle the shipping and transport back to Ireland.
"In the meantime I purchased a car history check from my vehicle and everything looked good and checked out on the history of the car, except my vehicle advised caution. This car was advertised on done deal in the Limerick area but when i checked done deal in the Connacht area, to my surprise the car was for sale for €13,500 by the real owner."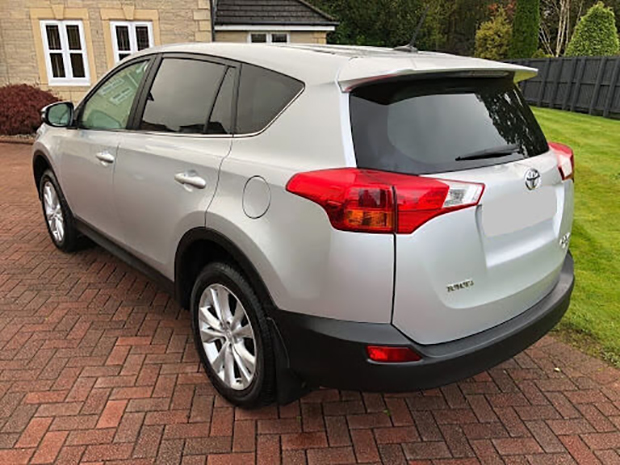 What must be remembered, is that a real and genuine advertisement was cloned and re-used with similar details and photographs as part of the scam and this is something really simple to do. Also, this car was not in Germany but in the real owners driveway in Connaught and the scam ad had the car priced at half its market value.
How the scam developed?
Frank, unlike 80% of Irish used car buyers did his due diligence; he purchased a car history check report.
It turned out that when Frank called the Vehicle History Check company, the history of the car checked out and no issues were flagged on the report, but when speaking with a member of the MyVehicle team he was advised that the asking price for this car was extremely low for its age. This was obviously a huge red flag.
Frank was told that this could be a fake advert and that he could very well potentially lose thousands. He was advised to be very cautious on how he proceeded.
Out of concern, a subsequent phone call was made by the car history people to suggest that this sounded like a real scam and to make thorough investigation into the online advert, as it really looked suspicious.
It was discovered later that the fake ad was a cloned copy of a real advertisement for the same car by a legitimate seller, a woman living in Connaught, who was not aware that her real ad was hijacked by fraudsters.
Real owner, also victim of fraud
Frank contacted the lady, who was the real owner of the vehicle and seen that the car was correctly advertised at a reasonable market value of €13,500.
In conversation with the real owner, Frank told her the story of how fraudsters where using her car ad details in their scam. The lady was able to say, that on the previous day, a mysterious buyer turned up to view the car. At the time, she was a bit suspicious of him but did not think much more as he left.
The lady does not know who this potential buyer was but he did ask her to see the VLC (Vehicle Licencing Certificate). It is quite possible that the details on the VLC (logbook) where photographed quickly and surreptitiously while she was not looking, and her details were used to create a replica fake ad on the online classified website?
No one can know for sure, but it shows the importance of never giving any documents to a car buyer unless they are actually driving the vehicle away from you after buying it legitimately.
After hearing Frank's story, the lady contacted a friend - who also happened to be a member of an Garda Síochaná - who advised her that technically, this individual did not commit any crime by just viewing the vehicle and that the crime is in the impersonation of another individual to defraud.
This highlights something very important here. Although Frank was a potential victim, thankfully he spotted the deception before he was caught in the trap, but the real lady owner was also victimised in this online scam. Her name and details were hijacked by the criminals
and replicated as part of the fraud. This shows that not only is the buyer of the car a victim but the original legitimate owner of the vehicle is also a victim of these criminals.
Happy ending
There is a really happy ending though, because Frank was able to purchase the very car which was cloned from this real owners advert and this lovely lady even gave him a nice reduction on the price of the car that he just could not refuse.
This scenario could have been so different. Frank could have fallen victim to this elaborate scam and wire almost €7,000 to a fraudsters bank account and the real owner may not have found out how easy it it to copy and clone an ad on a classified car website.
Online car scams follow very similar patterns
The scam usually follows similar patterns in most cases.

Below you will see how, in general, these scams work. There is obviously going to be similarities and variations on a scam like this but most often the scammers will clone a legitimate advert with the price - and seller details - changed.

The 'car owner' may ask you to contact them, and correspond by email only. At this point, you should be very skeptical. When buying a used car online, always make contact by phone and preferably only if the call goes to a landline.

A scammer will do everything to get a deposit out of you and even better for them if they can extract the full amount of the car from you. They will use the old, 'I'm out of the country' excuse at every turn. The fraudsters sole objective here is to get you to pay part or all of the price of the car without ever seeing it.
How does an online car scam work?
It begins with advertisements appearing usually in online car sales websites such as online classified websites or local newspapers
The cars are usually advertised at extremely low prices to garner interest from unsuspecting buyers

The buyer then contacts the seller through email correspondence

The fraudster may say that they are Irish and have brought their car to Germany or some other country.

They claim to be selling their car privately because they cannot handle driving on the wrong side of the road

They may say their car is a right-hand-drive car but they need to buy a left-hand-drive

The seller engages in very convincing dialogue with prospective victims

The scammer will give you quite a 'reasonable' and 'believable' story where they are prepared to sell the car at a rock-bottom price

They will sound very plausible and their approach will be personalised

They promise to arrange transport of the car back to Ireland, north or south through a logistics company
This is where the scam really starts:
The buyer is told that they can avail of a safe payment method and delivery through a third party logistics company which all seems very plausible.

Promises are made of a safe payment transfer, maybe Western Union or Moneygram or some other method

The scam now goes to the next level, the seller then sends to the potential buyer copies of a driving licence, bank statement, a utility bill and company details – all of which are false

They may send a link to potential buyers that open up a specially created fake website for the fake logistics company

They may say that the car is in a cargo shipping container at the port.

On inspection, you will find that the vehicle is not actually in a shipping container as that container does not exist.
How to avoid the online car shipping scam?
Most of these online car scams follow quite a similar pattern and so it is vital to be aware of the potential risk involved with buying cars online.
In many instances, an online scammer may present a website that they have cloned from a real shipping agency to make it look that everything is legit. They will send you to a website which also may not be secure and take advantage of vulnerabilities on that website.
If a car is offered online at an extremely low price, the first thing you should ask yourself is, why? If it looks too good to be true, it probably is.
Make sure the seller has a valid address and telephone number

Preferably communicate through a landline number and be very wary of mobile numbers

Always visit the seller at their home or even place of work

Never buy a vehicle without physically seeing it first and test driving it

If you are the seller, always be wary of buyers wanting to buy the vehicle without seeing it

Never fall for a false sense of urgency or unnecessary details and foreign sob stories

Do not be rushed into sending off money to someone you do not know

Never wire money abroad or transfer funds without physically having the car

Watch out for cars which are advertised at considerably low prices

Follow the old adage. If something looks too good to be true, it usually is
Pharming and Fake Websites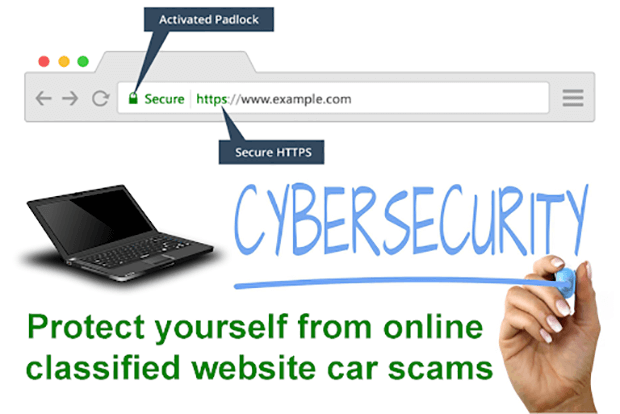 We may have all heard of the term Phishing which entices you with click-bait in the form of a bogus email or link. Pharming, on the other hand, is a cyber attack intended to redirect a website's traffic to another, fake site.
You may type in a correct web address but you could be redirected without you knowing to a bogus or malicious website with the aim of stealing confidential information.
This cyber attack method used by fraudsters is also known as 'domain spoofing' and is increasingly being applied to the websites of banks or e-commerce sites such as online classified websites and allows the scammers to target large groups of people at once, unlike phishing which attempts to scam people individually.
How to protect yourself
Antivirus software:

Install antivirus software on your computer. This can be a first line of defense against Pharming

Keep your computer updated

: Download the latest security updates (or patches) for your operating system to stay protected

Double-check the spelling of a website:

In many of these cases, the attackers can mask the actual URL by overlaying a legitimate looking address or a similarly spelled URL. Always check the web address bar to make sure the spelling is correct

Check the URL:

Check the URL of any site that asks you to provide personal information. Make sure it's an authentic address of the site, with no additional characters added on. It is important to remember that a browser could display a legitimate URL, but it may very well not be from the legitimate server

Check the 'HTTP' address:

It is the safest and easiest practice to follow. When you visit a page where you are asked to enter personal information, the 'http' should change to 'https". The "s" stands for secure

Look for the padlock symbol:

A locked padlock, or a key, indicates a secure, encrypted connection and an unlocked padlock, or a broken key, indicates an unsecured connection. So, always look for a padlock or key on the bottom of your browser or your computer taskbar

If the sight is not secure:

Google will identify it with this message,

"

Your connection to this site is not secure.

You should not enter any sensitive information on this site. (for example, passwords or credit cards), because it could be stolen by attackers.

Learn more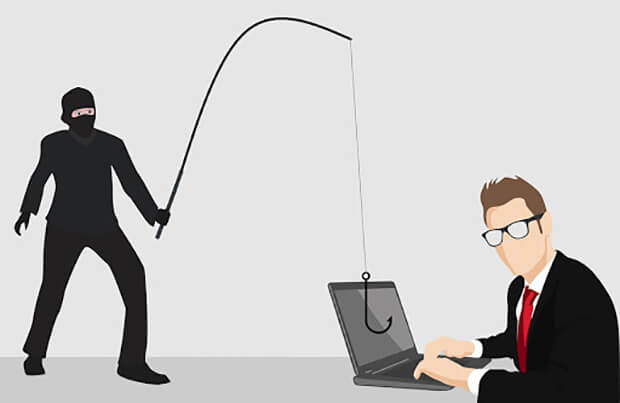 Fraud Statistics Ireland
According to the PwC Irelands' Irish Economic Crime Survey 2018, the rate of fraud here is rapidly growing. The rate of reported economic crime in Ireland has risen from 34% to 49% in the last two years. This rate of increase in cyber crime and fraud is astonishing. If big business is suffering from these cyber crimes, is it any wonder that regular people can fall victim very easily to the fraudsters?
For example, they state on their website that half of all companies in Ireland have been victims of economic crime or fraud in the last two years. If companies are this vulnerable, what does that say for private individuals who may not be aware of the risks of online fraud?
It is claimed that between 2016 and 2018, Irish businesses have lost an average of €3.1m to the most disruptive financial crimes. This is an increase from €1.7m in 2016 and €498k in 2014. They also claim that 69% of Irish businesses in the study spent a similar amount or more on clean-up operations after the fraud incident itself.
Cyber crime is now top among the list of business threats and it can be an even bigger threat to individuals. If economic crime is happening in Ireland faster than anywhere else in the world, we need to be aware of it and protect ourselves.
Online scams and frauds are currently and actively being run in Ireland and MyVehicle.ie would like to advise that all potential buyers should never part with money without seeing and dealing with a potential seller face to face. No matter how good a bargain it may seem, you should never part with money for a vehicle without seeing it.
Remember. Cyber criminals are as organised and as professional as the online companies, websites and individuals they target. If it looks too good to be true, it usually is.
For more information on scams, fraud and cybercrime prevention, you may like to check out FraudSMART.ie
Author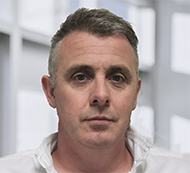 Justin Kavanagh
Justin Kavanagh is a recognised leader in automotive intelligence and vehicle data supply to the entire motor industry. He has almost 20 years experience in building systems from the ground up. As the Managing Director of Vehicle Management System, he understands the need and importance of trustworthy and reliable vehicle history and advice to both the trade and the public.
Follow me on LinkedIn
---