Replacing Lost Vehicle Documents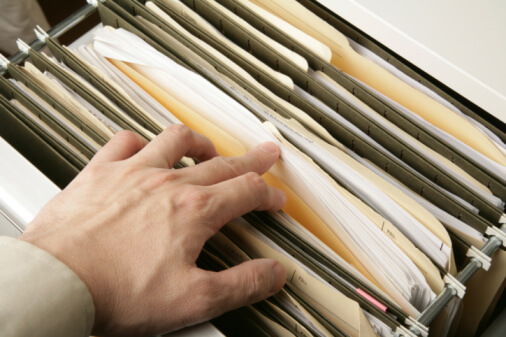 Replacement Motor Documents
The vehicle Registration book and Vehicle Registration Certificate or Vehicle Licensing Certificate can be replaced by completing the Replacement Documents application form
RF134
for €12 each. Their is a €6 fee for replacing your motor Tax Disc and Trailer Card if these documents have been lost, stolen or destroyed.
You can receive replacement motor documents for your car by completing an RF134 form at your local Garda Station which must be stamped and signed by a member of
An Garda Siochána
. It should be posted with the relevant fee to a motor tax office. This form is available from the local motor tax office or can be downloaded
here
.
[caption id="attachment_3367" align="aligncenter" width="803"]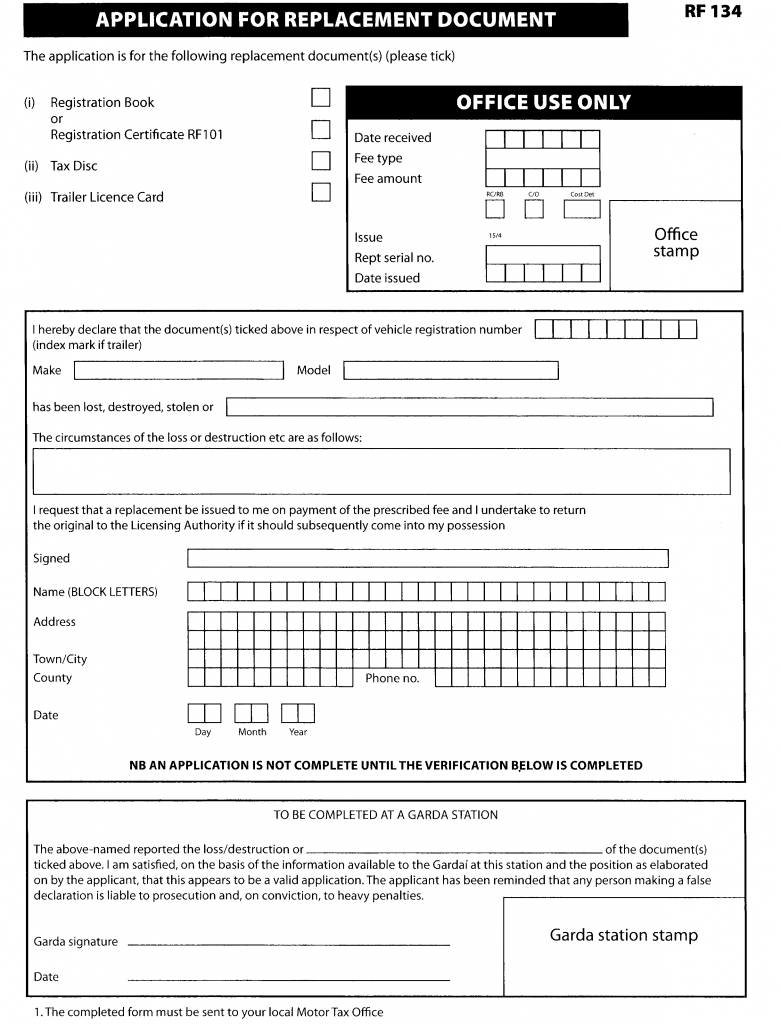 Application for replacement document RF134 - Department of Transport, Tourism and Sport[/caption]
---
Replacement Driving Licence
When applying for replacement licence which has been lost, stolen or damaged, the
D401
driving Licence application form should be completed. A lost licence declaration form must also be presented. The duplicate licence costs €35 and can obtained on the NDLS website
here
.
[caption id="attachment_3370" align="aligncenter" width="777"]
Application for Driving Licence D401[/caption]
---
Replacement Certificate of Road Worthiness
All commercial vehicles must complete a CVR test in order to get a Certificate of Road worthiness (CRW). If your CRW has been lost, stolen or destroyed, you can
apply for a replacement from cvrt.ie
by applying for the certificate of road worthiness replacement document. The replacement CRW will then be sent to the registered owner of vehicle.
[caption id="attachment_3371" align="alignnone" width="825"]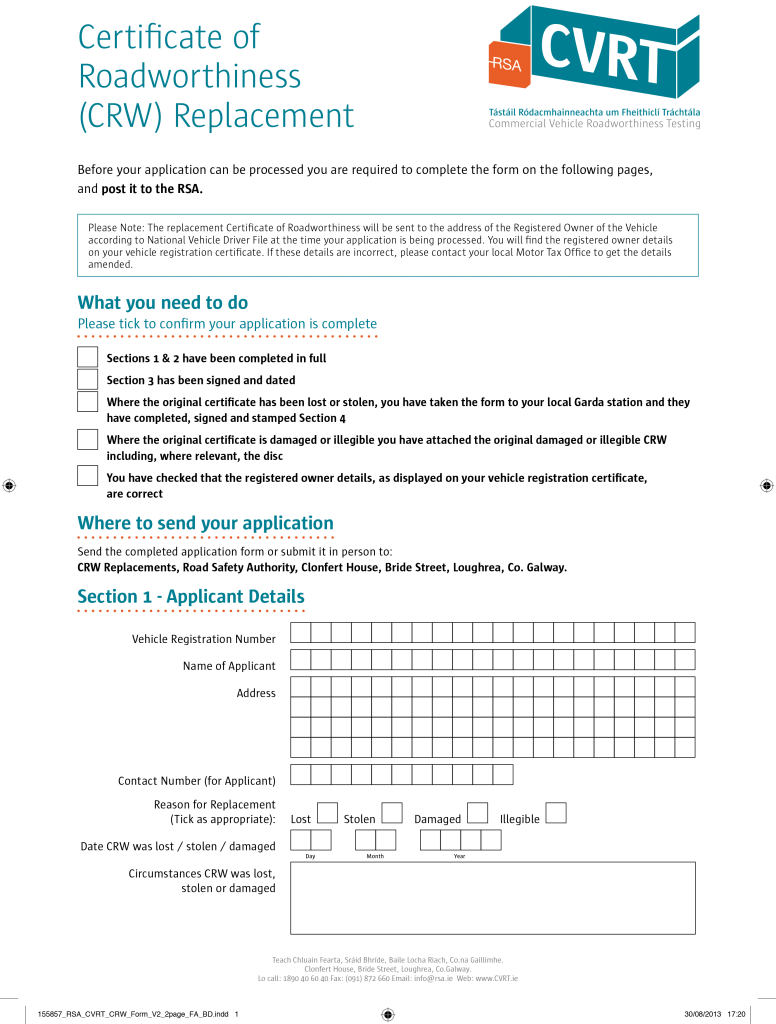 Certificate of Road Worthiness Replacement Document[/caption]
---
To replace an NCT certificate or disc, go to your local Garda station and obtain an
RF134
form, which must be stamped and signed by the Gardaí. Send this completed form back, along with either your windscreen disc or NCT certificate, whichever you may still hold, and a bank draft or postal order for €15.50 payable to Applus Car Testing Service Ltd, to: The Test Certificate Administrator, NCTS, Lake Drive 3026, Citywest Business Campus, Naas Road, Dublin 24.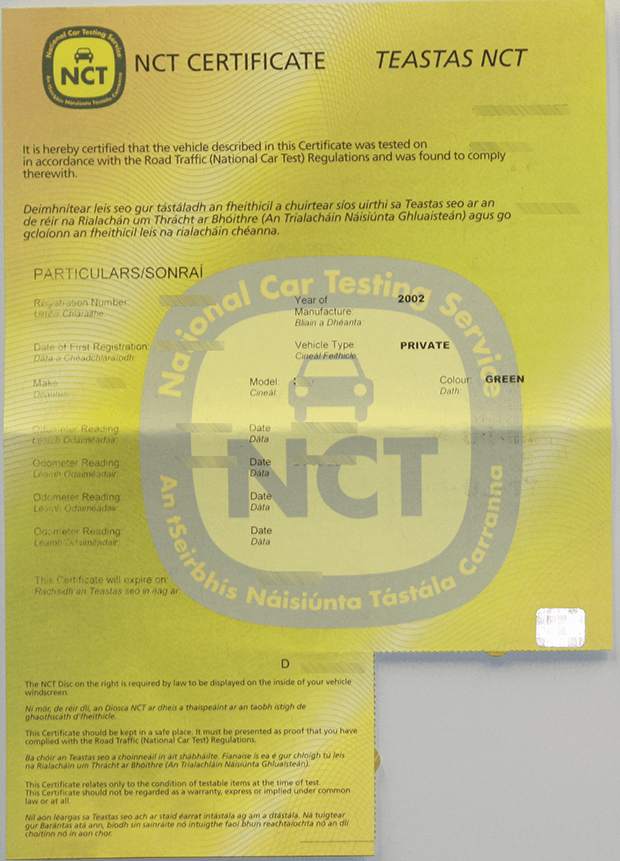 For a replacement NCT report, simply send your request to the Test Certificate Administrator at the above address, quoting the car registration number, make, model and owner details along with the fee of €15.50.  These fees may be subject to change.
---
If you require a replacement document for your insurance certificate or disc you may be required to complete a Lost Certificate and Disc Declaration form from your local insurance branch or website or email this request to your insurance company who will provide you with the relevant documents.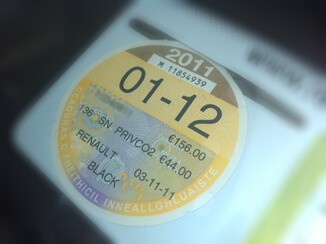 ---
If you misplace your theory test pass cert and need a new document you can request a duplicate of your Driver Theory Test certificate by calling 1890 606 106 and a fee of €15.00 is payable for this process.
When buying a second-hand car, it's so important to get a car history report. As soon as you purchase a
car history check from MyVehicle.ie
 we will send you a document with a wide range of information about the car such as if the car was used as a taxi before, if there is any outstanding finance owed, number of previous owners, if the NCT is invalid, if the car was written-off, along with a number of other findings in the report that might affect the performance of the car. After that, you will also be able to make an informed and rational decision when thinking of buying or selling a car.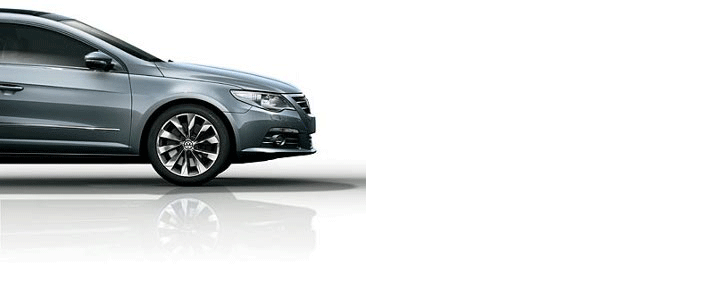 ---
---