Used Car Buyer's Guide in Ireland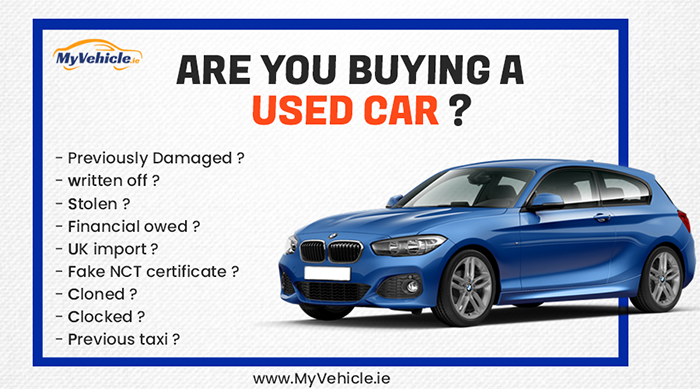 Car buying tips
Buying a used car is an attractive option for many since used vehicles are often considerably cheaper than brand-new cars. But buying a used car can be a daunting process, especially if this is the first time you're purchasing such a vehicle. There is, after all, always the fear that you may just end up getting a bad deal. The good news, however, is that we've put together a comprehensive car buyer's guide, which includes information on legal requirements to take note of, things to consider when buying a used car, used car buying tips, and more, to help you make the right choice. Read on.
How Do You Buy a Used Car?
There are a few different ways you can buy a used car in Ireland. These include:
Garage or used car dealership: You have a fair number of rights under both the Irish and EU law if you purchase a used car from an authorized garage or dealership. However, it is best to do some research to ensure the dealer has a good reputation. It also makes sense to check if the dealership is a member of industry bodies like the Society of the Irish Motor Industry.

Auction: If your goal is to score the best bargain, auctions are the way to go. However, keep in mind that if you purchase a car in an auction, you don't have the same rights that you would if you purchased the vehicle at a dealership. That is because most auctions have a 'sold as seen' policy, which means it is up to you to inspect the car and do the necessary checks before bidding.

Private seller: You can also directly get in touch with private sellers who advertise via online marketplaces and newspapers. If you purchase a car from a private seller, you again don't have too many rights. Irish and EU laws only apply when a consumer is purchasing a vehicle from a dealership. The laws are not applicable if you buy a vehicle from someone who is not a professional trader. However, you can perform a few checks and refer to a used car price guide to determine if the car is a good buy.
What Are the Legal Requirements of Buying a Used Car
A used car in Ireland should meet the following legal requirements in order for you to be able to drive it legally on Irish roads:
VRT: The VRT is the vehicle registration tax. Any time a buyer registers a vehicle in Ireland, they are required to pay the VRT. If you are purchasing an imported car from a dealership, make sure to check if the VRT has been paid and get a copy of the vehicle registration certificate. If you import a used car yourself, you are solely responsible for registering the vehicle at an NCTS centre. Keep in mind that it is mandatory for vehicles in Ireland to be registered before they can be driven.

Change of ownership: When a car is sold, the buyer and the seller have to sign all the necessary paperwork to fully complete the transfer of ownership. If the change of ownership is not completed, the seller will continue to be the legal owner of the vehicle.

Motor tax and insurance: Irish law requires all buyers to pay the motor tax for the vehicle they are purchasing. The exact cost will vary based on the type of car you purchase. You also need to have motor insurance before you drive the car on Irish roads.

NCT: All vehicles in Ireland should meet a certain pre-specified standard of safety in order to be considered roadworthy. If the vehicle is over 4 years old, it will have to be tested at an NCTS centre, whereas if it is between 4 and 9 years old, it should be tested at the centre every two years.
Things to Consider When Purchasing a Used Car
If you are in the market for a new, used car, here are a few things you will want to consider:
Budget: Yes, used cars are cheaper than brand-new cars. But you still need to set a budget for yourself and understand the true car book value of different vehicles. In addition to the purchase price of the car, make sure to consider the maintenance, insurance, and other costs. Refer to a used car price guide to determine how much you can spend on a used car.

Mileage: Cars don't last forever, which is why it is important to consider how much the car has been driven. The lower the odometer reading, the more expensive the car is likely to be. Keep in mind that the mileage reading can sometimes be deceptive, so it's important to understand how the car has been maintained before you decide whether you should go ahead with the purchase. To know the true value of the car, we recommend using MyVehicle's car book value calculator.

Fuel type: If you are trying to decide between a petrol or a diesel vehicle, ask yourself if you're going to be driving long distances often or whether you're more likely to be driving around the city. If you are using your vehicle to drive across the country, it's best to go with a diesel car, whereas if you're driving in the city, you could opt for petrol.

Type of car: There are various types of cars out there, from 2-seaters to 7-seaters, so take some time to understand what type of car would be best suited to your lifestyle and requirements.
What To Do Before You Buy a Used Car
Here are some used car buying tips that will help you buy the right vehicle:
Take your time
With all the options available in the used car market, it may seem tempting to zero in on a car and complete the formalities immediately. But, a car, whether new or used, is a significant purchase. So, take your time to make sure that everything is as it seems. Don't be swayed if the used car dealer tells you they have another offer on the car you are eyeing or if they mention this is the last model in stock. These are sales tactics that dealerships employ to rush buyers into signing on the dotted line. But, you're the one that's in control in this situation, so don't let yourself be scammed. Check the true car book value and determine if the car is a good buy before you commit to purchasing it.
Test drive
If the car checks out and is priced to your liking, you need to take it for a test drive. This will help you understand if there is anything askew with the vehicle. Ideally, you should test drive multiple cars on the same day so you have a good idea of how each one compares to the others. Make it a point to drive the car around for at least 20 minutes. During your test drive, assess how smoothly the car drives, if you are able to turn easily, if it comes to a quick halt, and if there is any excess noise in the cabin.
Do a car history check
Regardless of how great the car may seem, there may be problems that are not apparent to you. So, once you've narrowed down a few cars, it's important that you order a car history check on MyVehicle.ie. All you need to do is enter the registration number of the used car on MyVehicle.ie to get a free or comprehensive report on the vehicle. While the free report does a basic identity check, the paid report includes detailed, comprehensive details. A few things the car history check report will tell you are if the car was stolen, if it was used as a taxi, if it was imported, if it has any outstanding finance on it, etc. These reports do not cost a lot of money and are truly well worth what you pay for them.
Use this car buyer's guide to select and purchase the perfect vehicle for you!
FAQs
Can I buy a used car that is older than 10 years in Ireland?
Yes, you can. However, you will need to get the vehicle tested at an NCTS centre every year.
How long does it take to perform a car history check?
The process does not take too long. MyVehicle.ie collates data from numerous sources to provide you with a comprehensive car history report in a timely manner.
Will the car history check report indicate how many owners the car has had?
Yes, MyVehicle's car history check report does reveal how many owners a vehicle has had, helping you make an informed decision.
How can I tell if the used car I am looking to purchase is priced right?
You can use MyVehicle's iCAP tool, one of the best car book value calculators, to find the true car book value of any vehicle. All you need to do is enter the registration number and odometer reading into the iCAP calculator.
How reliable is the data in the car history check report?
MyVehicle sources data from numerous trusted, independent sources like financial institutions, police records, and automotive bodies in Ireland, thus, ensuring that the details in your report are accurate.
Author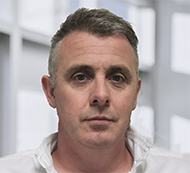 Justin Kavanagh
Justin Kavanagh is a recognised leader in automotive intelligence and vehicle data supply to the entire motor industry. He has almost 20 years experience in building systems from the ground up. As the Managing Director of Vehicle Management System, he understands the need and importance of trustworthy and reliable vehicle history and advice to both the trade and the public.
Follow me on LinkedIn
---