McGregor's Super Car Collection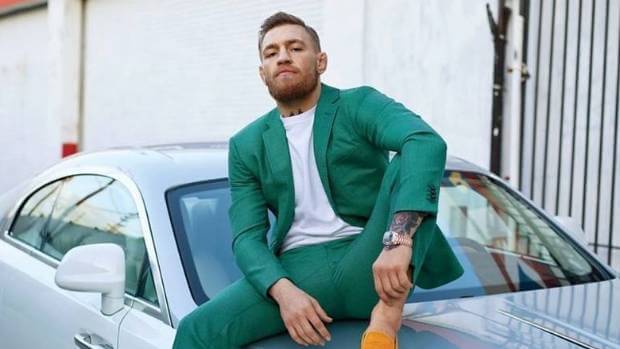 McGregor's Super Cars
Since bursting onto the UFC scene in 2008, Conor McGregor has become world famous for his bravado and cocky confidence. In the same time, he has also become something of a sporting and marketing phenomenon.

On March 9, 2008, McGregor made his professional MMA debut at Cage of Truth 2, when he defeated Gary Morris with a (T)KO by the second round. He went on to achieve a 10-2 overall MMA record before receiving his first title shot.

The Dublin MMA Fighter has in a relatively short period of time risen to the highest levels of the mixed martial arts world, mainly due to his talents but not in a small way because of his brash and entertaining personality.



I love money, and I love movement. I like what it has let me do for my family. I have paid off my mum and dad's mortgage, I've bought them two BMWs, they can have anything they want. I am buying a fleet of cars for myself. I have unemployed my sisters, they don't need to work, don't need to worry about a thing.




____ Conor McGregor ____

Love him or hate him, Conor McGregor is certainly a force to be reckoned with. Along with his love of bravado, clothes and the high-life, he also has a huge love of fast cars.

With his success in and out of the octagon, he has amassed great wealth and fame which has allowed him to splash out on amongst other things, high-end luxury sports cars.

His current collection includes multiple Lamborghinis, Rolls-Royces and Range Rovers, to name just a few but what did the 'Notorious' drive before he was famous and a multi-millionaire?

McGregor, the first fighter in UFC history to hold two titles simultaneously, used to drive around in a humble Vauxhall Astra.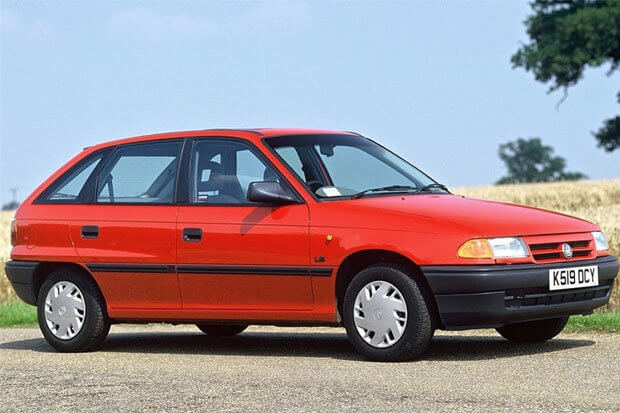 After being asked if he would ever buy a superyacht, he said:



"I used to have a car years ago, it was my first car, it was an Opel Astra or a Volkswagen Astra they're probably called over here," he recalled. "And the thing, it was my pride and joy.





"And then when I started getting a little bit older and it started conking out and it needed to be put through the test. I was in a relationship with a machine. And we're not supposed to be in a relationship with a machine, we're supposed to use a machine and then get the f**k out of there.





"So ever since that kind of buzz with that, I don't want (anything that expensive). What's the thing, if it drives, flies, floats or f**ks, rent it or something like that. So that's where I'm at right now.





"I roll in, have a little buzz, take a few pictures, get couple million likes and then get the f**k out of there. No relationship, no strings attached with the damn machine."

Colourful language for sure from the exuberant Dubliner but his fleet of sports cars may mean more to him than he would have us think? He has joined forces with prestigious UK car company H.R Owen for the importation of luxury cars – like Bugattis, Bentleys, and Lamborghinis into Ireland.

Conor McGregor has come a long way since the days when he made a paltry $50K per fight. He has invested heavily in his car collection, at least €2.5 million easy.

Here are the supercars that Conor McGregor owns: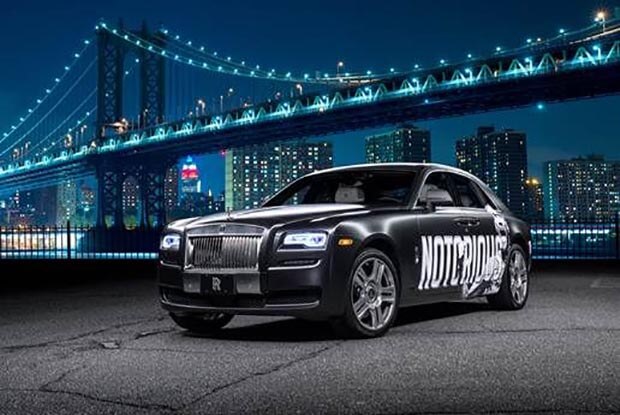 His very expensive, very luxurious, custom Rolls-Royce Ghost. This car with its all black exterior is most notable for its unique decal that reads "NOTORIOUS". The custom built car was actually gifted to him by Rolls-Royce Motors Cars North America before his grand entry into the UFC. Not a bad for a boy from Dublin. This Drophead Coupe Rolls-Royce is the second Rolls-Royce in his collection.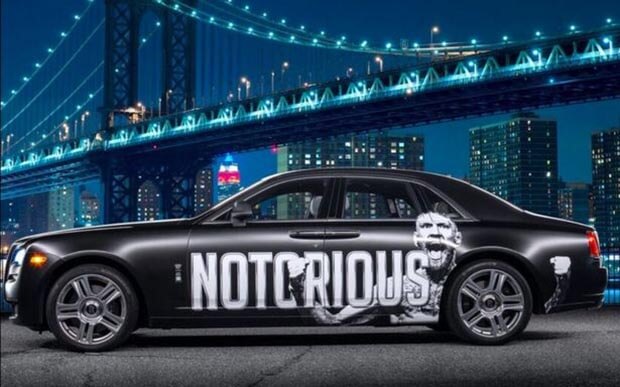 For those with a life of style and substance, the Rolls-Royce Ghost is the car for them. It would seem that Conor McGregor is a man of style. He certainly appreciates the beauty of this car with its dramatic elegance and purity of design it is one nice reward for those that can afford it and Conor is one of those.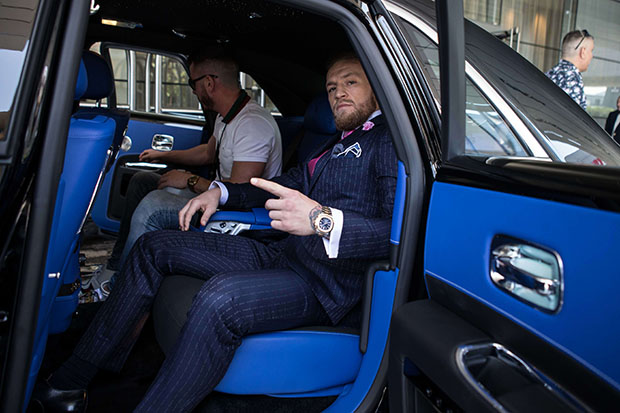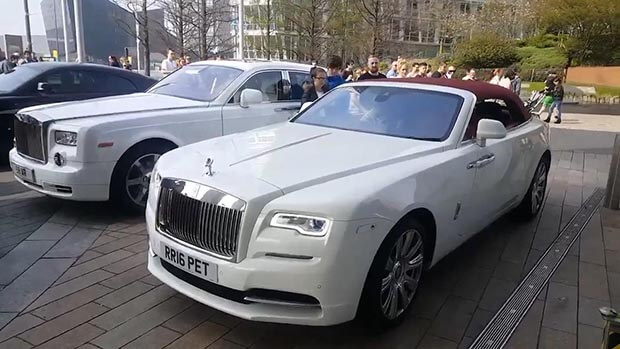 As Rolls-Royce would say, "The World Needs Icons" and at this stage Conor McGregor has become somewhat of an icon in his own right. It would seem that this iconic MMA fighter fits the branding for the prestigious British car brand.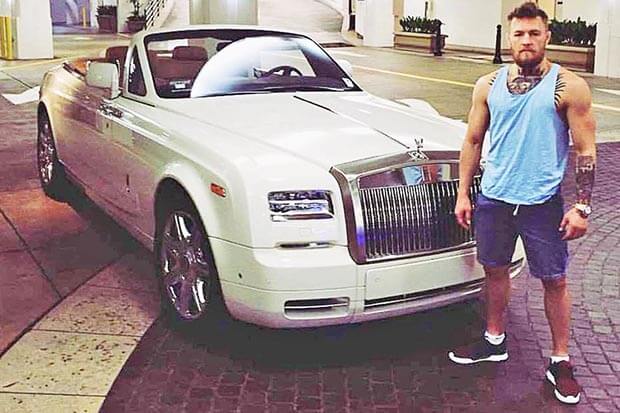 Rolls Royce envision this spectacular car for "Those whose presence has the power to inspire greatness. Those who are heard, but need no celebration. Those whose strength is phenomenal, but rarely needs using. For the few who inspire greatness, only the purest expression of Rolls-Royce will do." This type of luxury car certainly fits the McGregor brand nicely.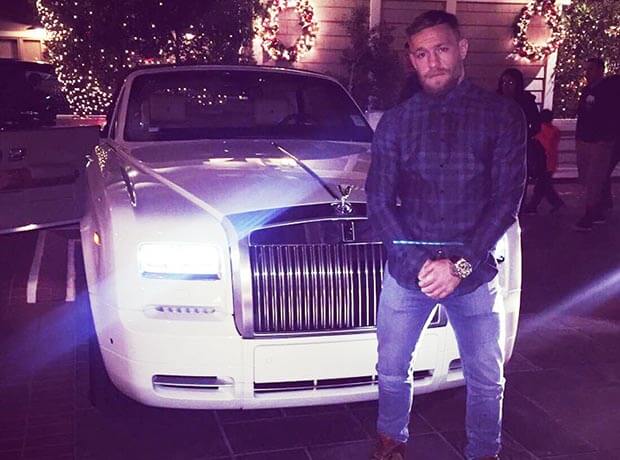 Check out out the footage of the 'Notorious One' doing some Christmas shopping in his Rolls-Royce Phantom Drophead Coupe. This is how the other half live!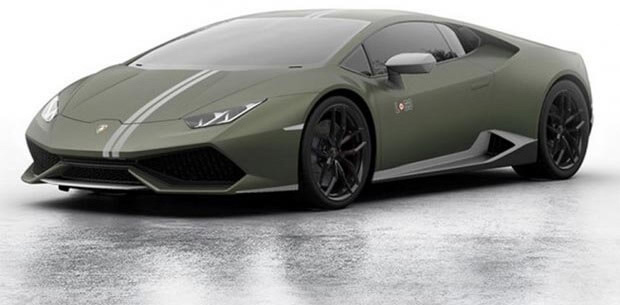 The Lamborghini Huracán Avio would have set Conor back about €160k which could buy you a small apartment in Dublin. This is a rare car and not seen often in Ireland. As Conor says, it's the only one you'll see driving around the streets of Dublin or even Ireland.

The Lambo supercar is equipped with a V10 5.2L engine that can accelerate from 0-60 mph in as little as 3.2 seconds and maxing out at 202mph. This beast of a car can certainly land some punch, like its owner in the Octagon.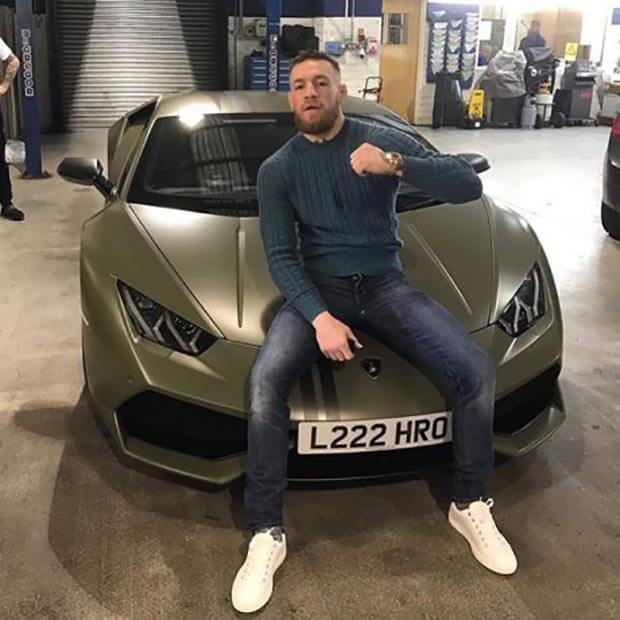 This is likely not the last Lamborghini we will see McGregor driving either, as he has partnered up with Emerald Isle's, an exotic car importer in hopes of bringing more supercars to Ireland. As he said in a Tweet
"Huracan Avio is the only one of it's kind in Ireland! We are in the process of building a network here where we will bring multiple high end luxury motor vehicles on to Irish shores for sale and supply! Our roads will look very different in years to come and it starts NOW! Check them out and stay tuned! We are only just warming up with this beast! Something BIG is coming!"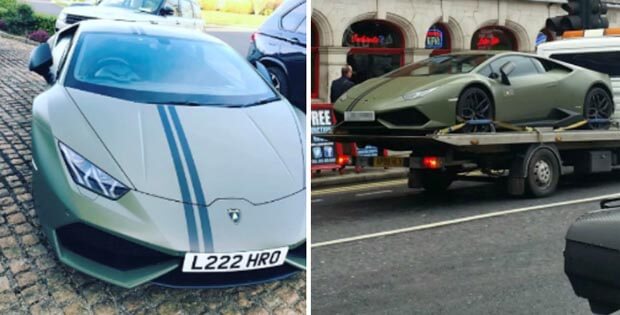 Yikes! Conor's €160K car being towed away back in March 2017. The brave tow-truck driver managed not to damage the paintwork. It would have cost Conor to get the car back but we are sure he could afford it.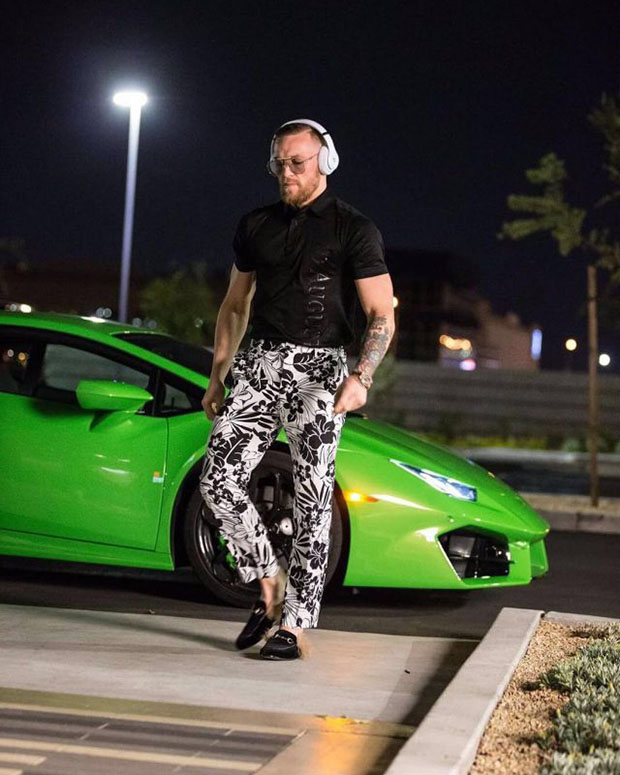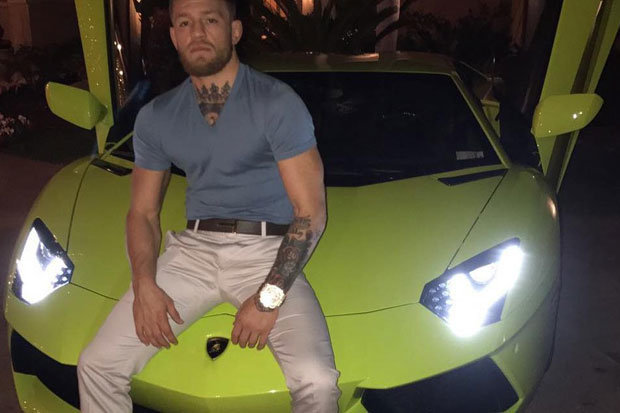 The dream of Lamborghini was to create a one-of-a-kind open-top car and they made that dream come true with the Lamborghini Aventador Roadster.

This unrivaled gem of a supercar is equipped with an exclusive technology package and the jewel in the crown is its carbon fiber monocoque. This elegant sports car would appeal to any petrol-head and McGregor is no different.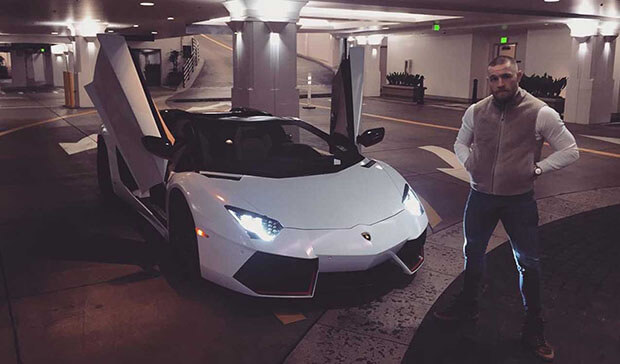 The vanity of a Roadster meets the power of a naturally aspirated 6.5 liter V-12 engine putting out 515 kW (700 CV) incredible torque.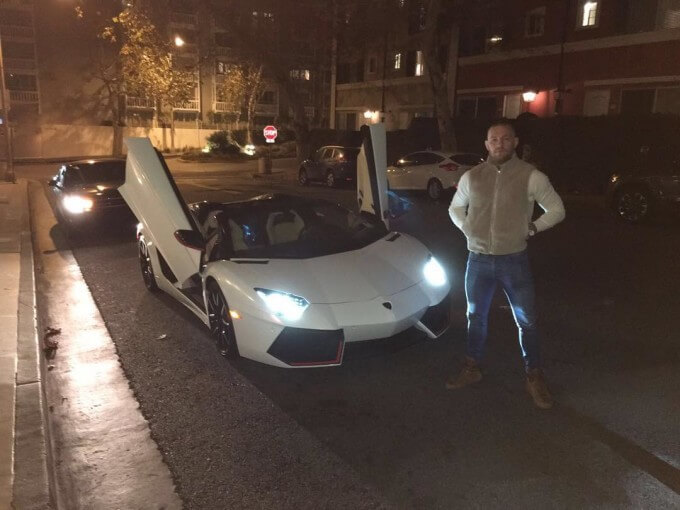 The Aventador Roadster is an open-top supercar that combines sportiness and style which is something this fighter is obviously seeking. Conor obviously cannot resist the charm of this super sports car that stylishly combines high performance with the thrill of a convertible car.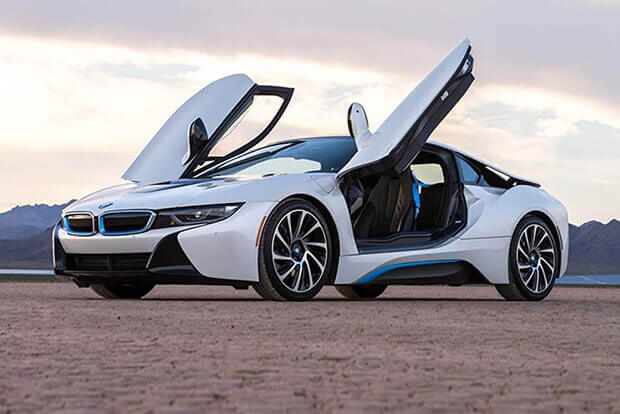 Here is another amazing car in Conor's collection. About the same time as he spent quite a bit of his hard earned cash on a Mercedes-Benz, the Irish lightweight UFC Champion was spotted driving the BMW i8. His garage is obviously getting full by now!.

This BMW i8 set him back around €120k or more back in 2016 and with all the extras it was probably worth in the region of €160K. Back in 2017, Forbes named McGregor as the world's 24th highest-paid athlete, thanks to two huge pay-per-view (PPV) successes at UFC 202 and 205, as well as a series of lucrative sponsorships and endorsements. As of June 2017, it was estimated that his net worth was $34 million.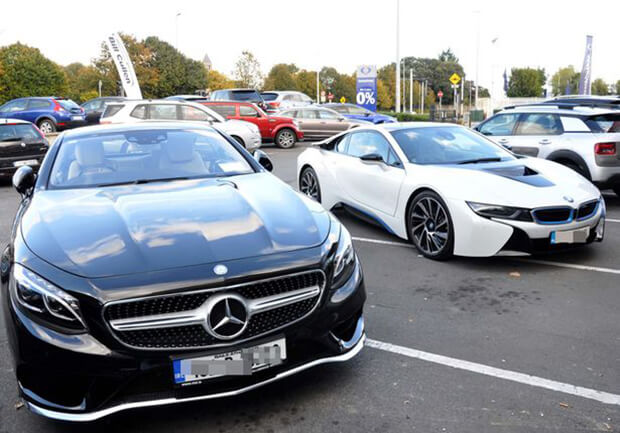 The BMW i8 is a plug-in hybrid sports car developed by BMW. The i8 is part of BMW's electric fleet, marketed as a new sub-brand known as "Project i" in the BMW i series. The BMW i8 can accelerate from a dead-stop to 100 km/h (62 mph) in 4.4 seconds and has an electronically limited top speed of 250 km/h (155 mph).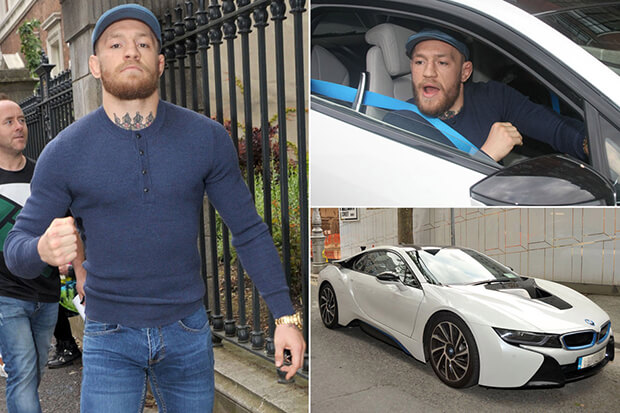 The initial turbodiesel concept car was unveiled at the 2009 International Motor Show Germany with the production version finally being unveiled at the 2013 Frankfurt Motor Show and on public release in Germany in June 2014 after which it was released to the rest of the world, with the biggest sales coming from the top selling markets of the United States, the United Kingdom and Germany. More than 10,000 BMW i8s were sold by early November 2016, making the i8 the world's top-selling plug-in electrified sports car.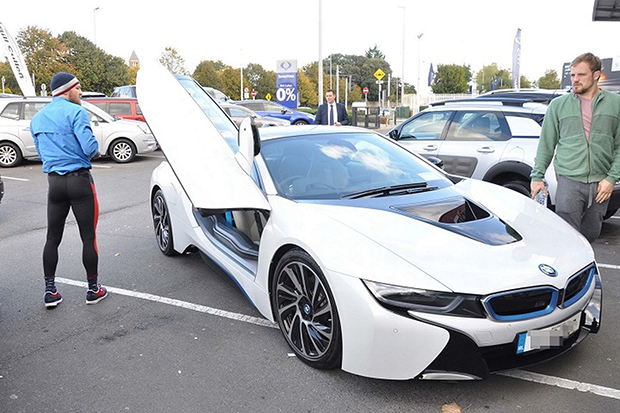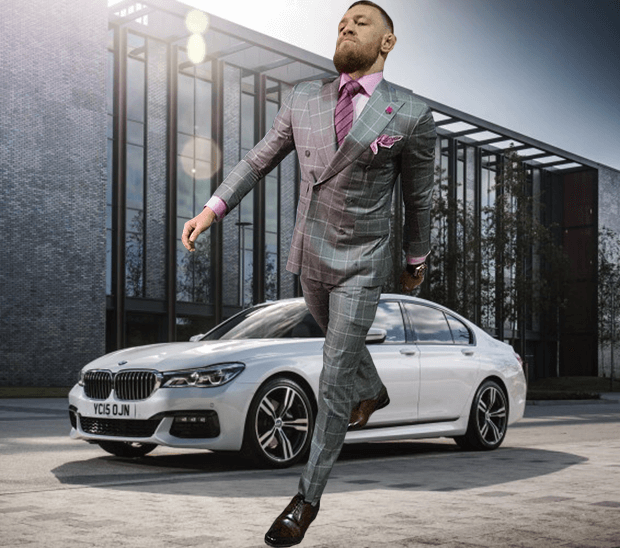 Remember the James Bond movie Tomorrow Never Dies, specifically the Q-supplied BMW 7-series which could be driven by remote control? Well, BMW has now made that function a reality.

Most likely like Bond, Conor McGregor appreciates these luxury features in his motors. The idea is that if a parking space is a bit tight – too tight for you to easily climb out of your car – then you can simply stop in front of the bay, get out, and complete the manoeuvre using the remote park function on the key.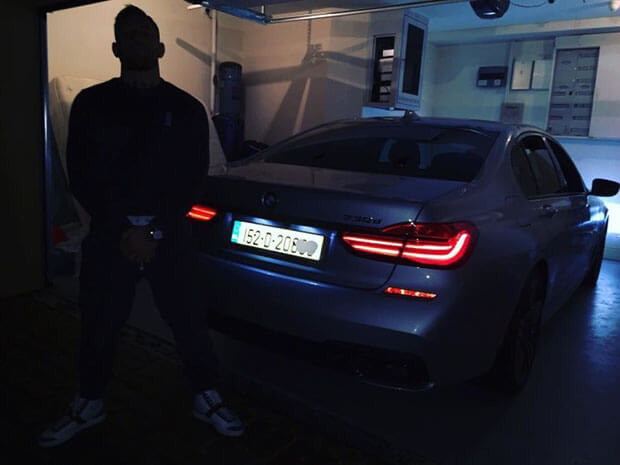 This luxury car is BMW's executive flagship and in many ways, it takes a few leaves out of the book written by Mercedes but with some clever new technologies that Conor McGregor can appreciate.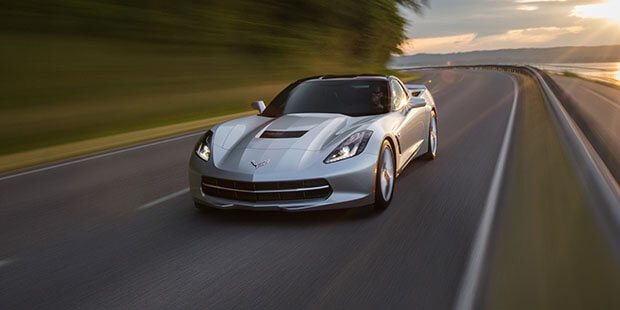 McGregor can certainly get his daily dose of adrenaline with this American Muscle Car. This thrilling precision sports car is built for driver experience with its driver-oriented cockpit and sculpted exterior will be the envy of everyone else on it.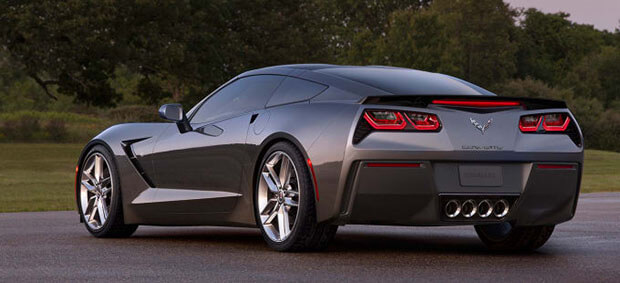 The Chevrolet Corvette, or Chevy Corvette as its otherwise known has evolved through seven generations. The first model, a convertible, was introduced at the GM Motorama in 1953 as a concept show car. It is said that Myron Scott first named the car after the type of small, maneuverable warship called a corvette.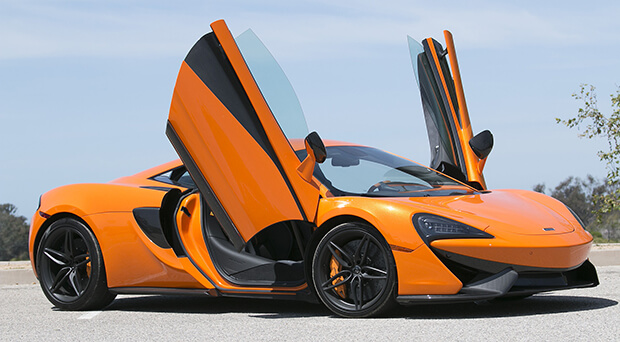 Considered to be the successor to the F1, he McLaren P1 is a British limited-production plug-in hybrid sports car produced by McLaren. It debuted at the 2012 Paris Motor Show and sales began in the UK in October 2013 where all 375 units were sold out by that November. Production ended in December 2015. The United States accounted for 34% of the units and Europe for 26%.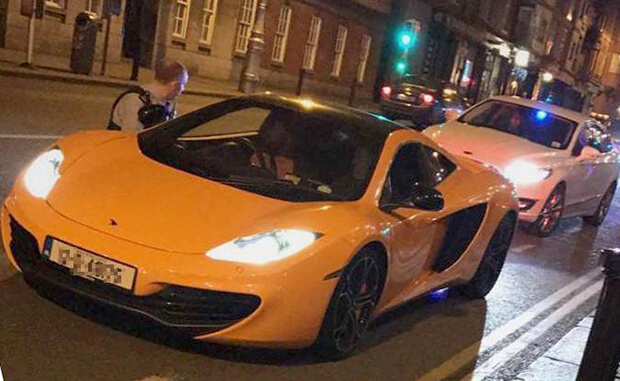 The UFC superstar was stopped by Irish police while driving the £200,000 motor in his hometown of Dublin. We are sure the guards were admiring this powerful supercar.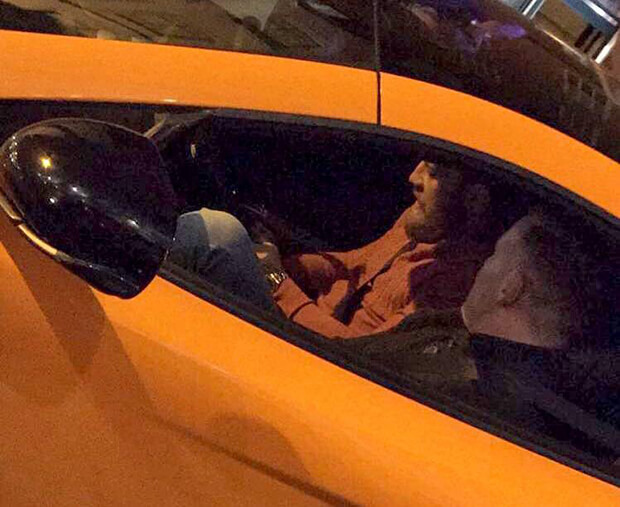 McLAREN P1 GTR is the ultimate track-focused driver's car. Even the name alone suggests how significant the car is - the first McLaren to use the GTR moniker was the McLaren F1 GTR that won the 1995 Le Mans 24 Hours.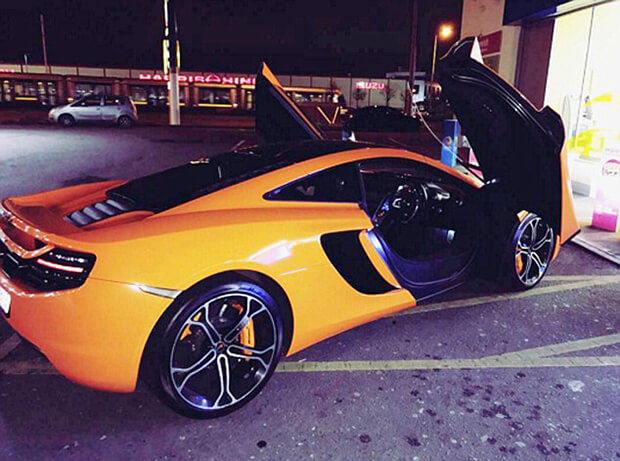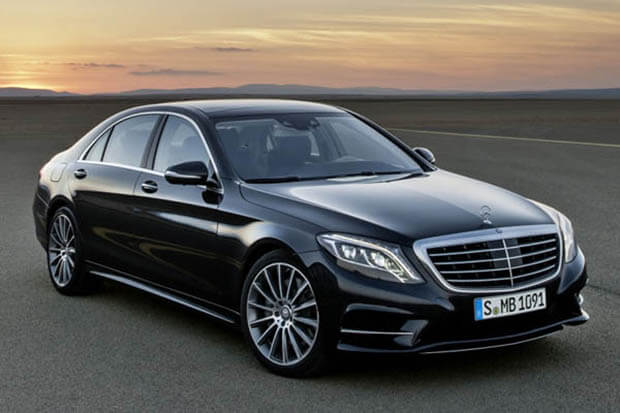 Conor also drives the top-of-the-range executive S-Class Merc. This particular model has debuted many of Mercedes-Benz latest technological innovations, including drivetrain technologies, interior features, and safety systems (such as the first seatbelt pretensioners). The Mercedes-Benz S-Class is ranked as the world's best-selling luxury saloon car.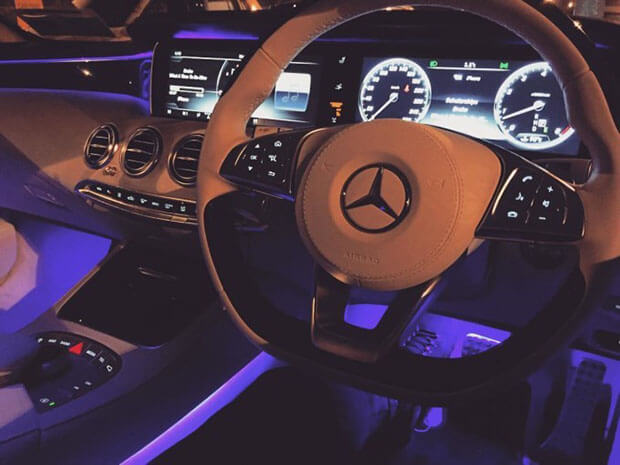 The Mercedes-Benz S-Class, formerly known as Sonderklasse which is German for "special class", or abbreviated in German as "S-Klasse", is a series of luxury flagship vehicles produced by the giant automaker Mercedes-Benz.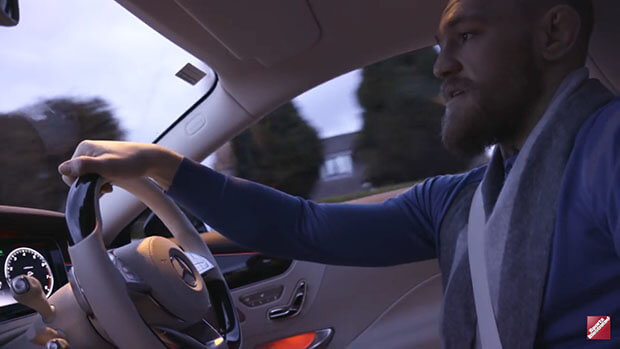 Mercedes-Benz is a division of the German automotive giant Daimler AG. The S-Class top-of-the-line models were officially introduced in 1972 with the W116, and has remained in use ever since.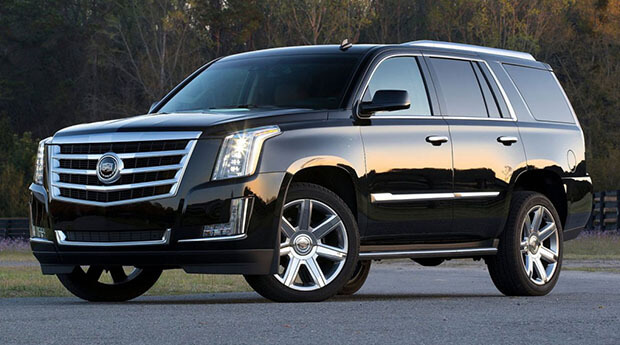 This iconic vehicle exceeds every expectation and is one of the vehicles in the Notorious fleet. Like its owner, this impressive vehicle has ambition on a grand scale. With it's iconic design, innovative tech and craftsmanship elevated to a higher degree, the Cadillac Escalade is fit for transporting an ego the size of Conor's.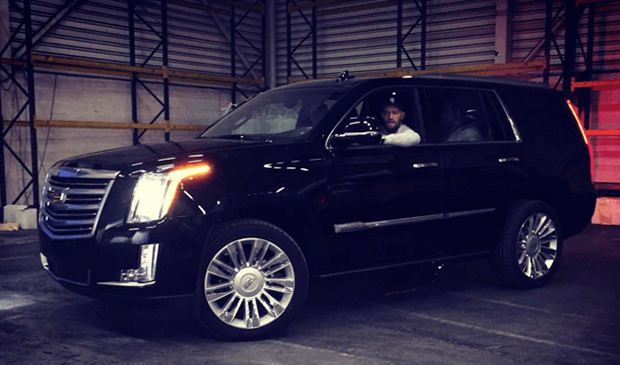 The UFC star posed in his new Cadillac Escalade describing it as a new addition to his fleet. This particular SUV is full of sophistication, strength and style and refined from every angle.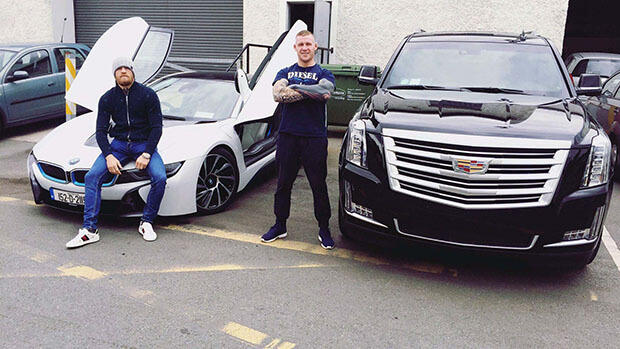 The Escalade can easily accommodate up to eight passengers and has a 16 speaker entertainment system with Centerpoint technology for crystal-clear sound. It also has acoustic front glass, triple-sealed doors and Bose Active Noise Cancellation make this our quietest Escalade ever. Every detail attended to in this SUV and is a stylish addition to McGregors collection of cars.
Fighter Info:

Fights Out Of: Dublin, Ireland
Some of McGregor's greatest victories
McGregor defeats David Hill by rear naked choke at Cage Warriors Fighting Championship 47
McGregor defeats Ivan Buchinger by first-round KO at Cage Warriors Fighting Championship 51
McGregor defeats Marcus Brimage by first-round TKO at the UFC on Fuel 9: Anytime you win your UFC debut after only 1:07, it's worth noting
McGregor defeats Chad Mendes by second-round TKO at UFC 189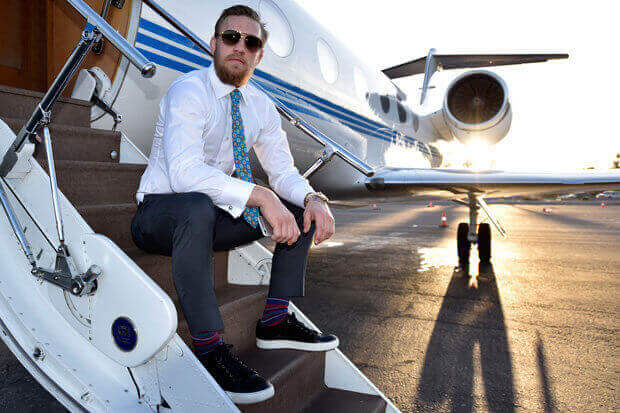 So there you have it. Conor McGregor's Car Collection. It would seem that the Dublin lad has made good and is flaunting his wealth. While some might question his choice of attire and style of suits, we cannot argue that he does spend his money well when it comes to cars. The Conor McGregor car collection is most certainly Notorious indeed.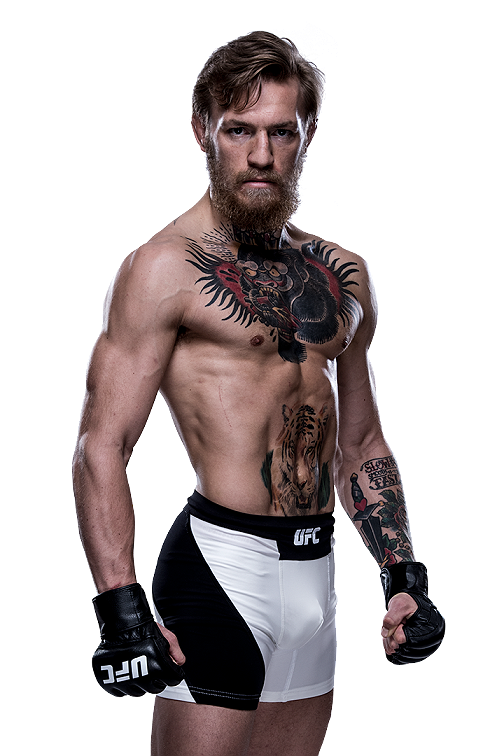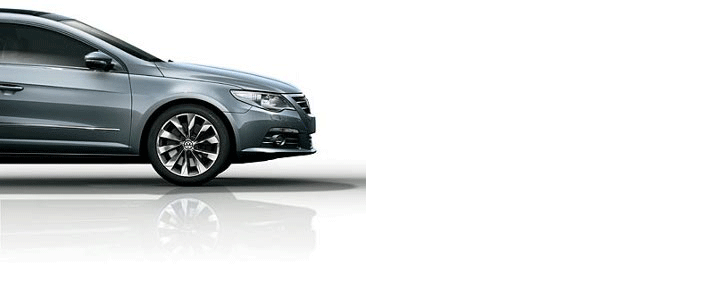 Author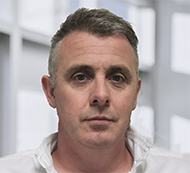 Justin Kavanagh
Justin Kavanagh is a recognised leader in automotive intelligence and vehicle data supply to the entire motor industry. He has almost 20 years experience in building systems from the ground up. As the Managing Director of Vehicle Management System, he understands the need and importance of trustworthy and reliable vehicle history and advice to both the trade and the public.
Follow me on LinkedIn
---