Did you buy one of these crashed and damaged cars?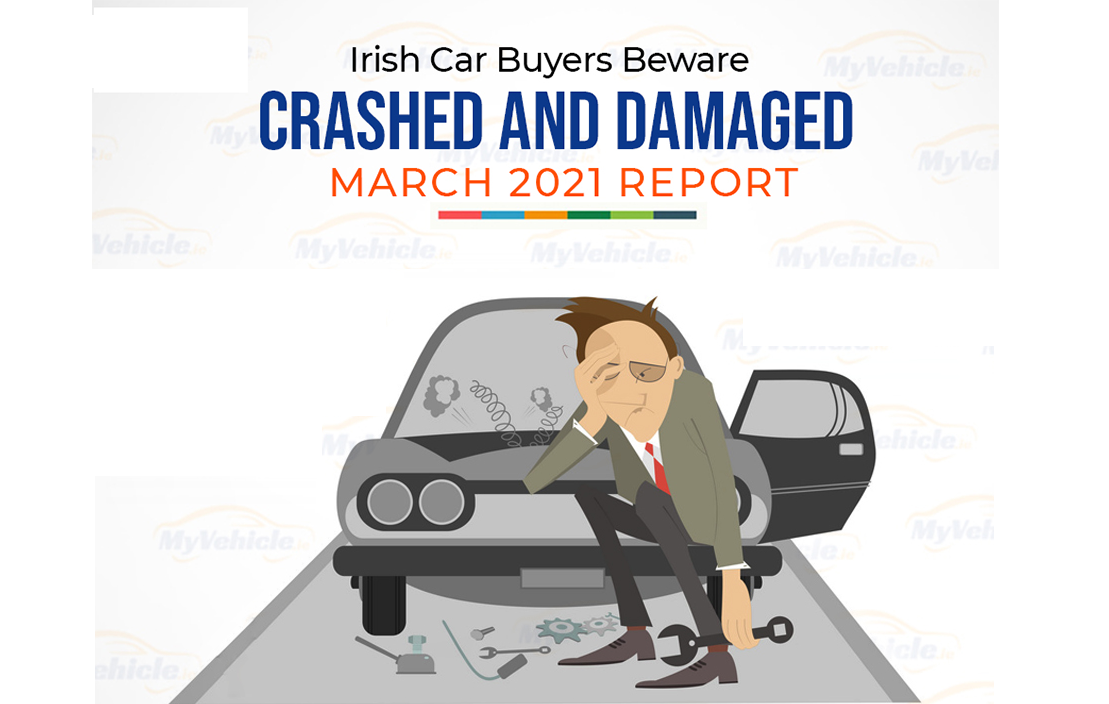 Crashed, Damaged and Mileage Discrepancies Report
Are you one of the unfortunate motorists who bought one of these cars during the month of March?
Many will think that it is safer to buy directly from a Franchise Main Dealer but in some situations, this may not be the case.
The shocking statistics below from MyVehicle.ie reveals that during the space of just one month 433 main dealer cars in Ireland were found to be damaged or written-off.
This means that almost 14 damaged cars were sold every single day during March at reputable dealerships. If we assume there was one damaged car found in each affected dealership, it would mean that 11.03% of all the Franchise and Independent dealerships were selling dmaged vehicles, either knowingly or unknowingly.
Motor Dealers Market Size: €17bn

Number of Businesses: 3,927
MAIN DEALERS
The number of damaged vehicles discovered in Franchise Dealerships was 433 and a further 85 vehicles dsiplayed mileage discrepancies.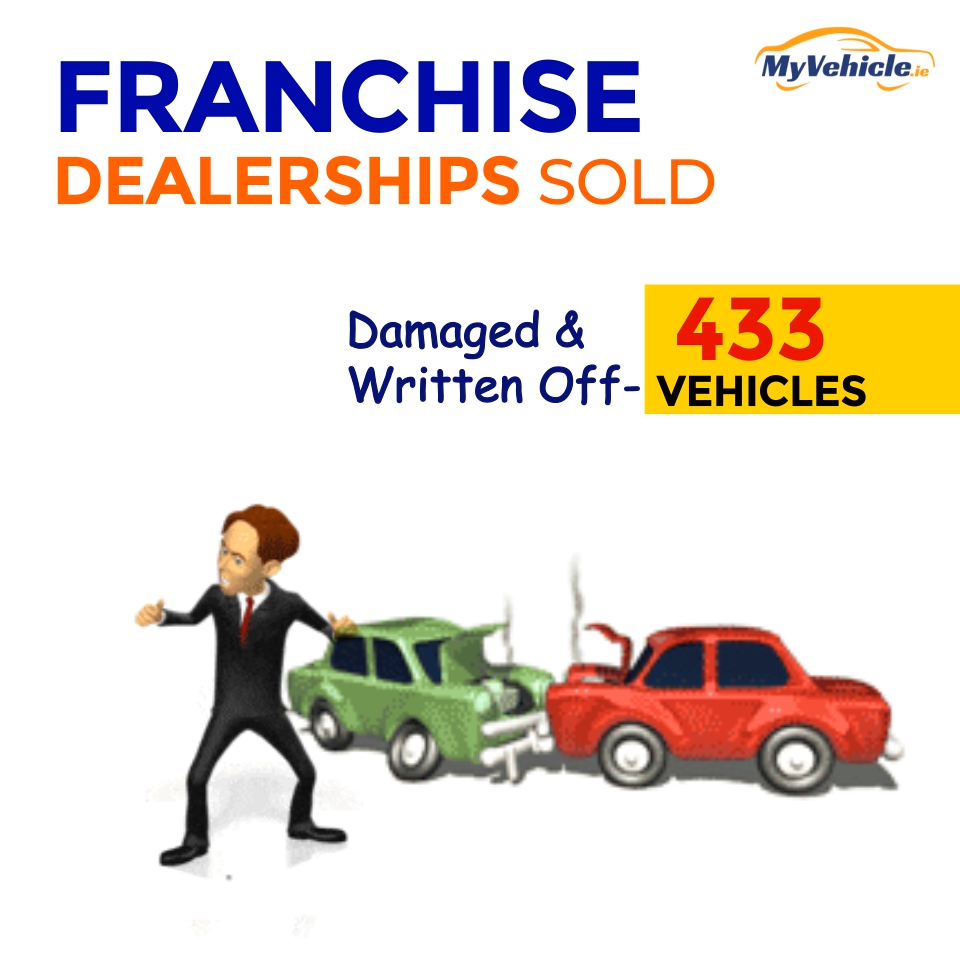 Did you buy one of these damaged vehicles? Even after buying a car it is still a good idea to run a vehicle background check to give yourself the peace of mind that you made the right decision.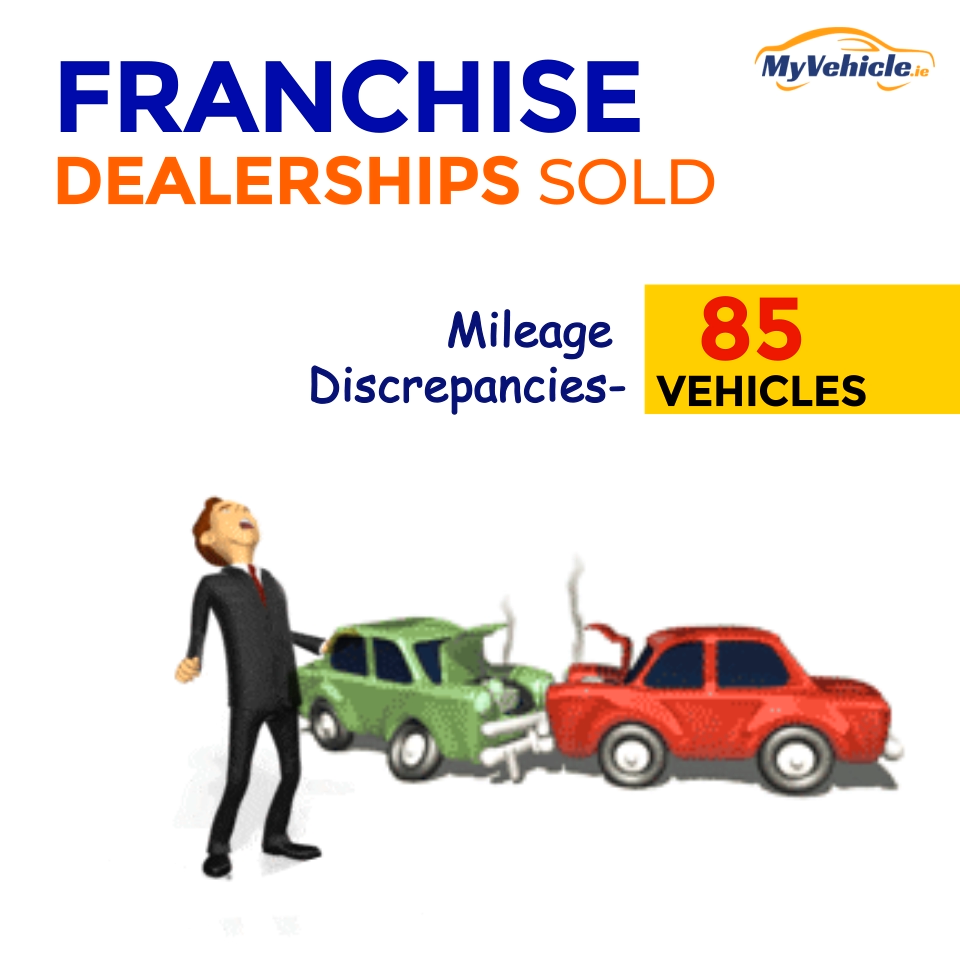 INDEPENDENT TRADERS
When it came to Independent Dealers during March, it was worse again with 560 vehicles being damaged or written off. Again this is a large percentage across all the Independent Dealership Network.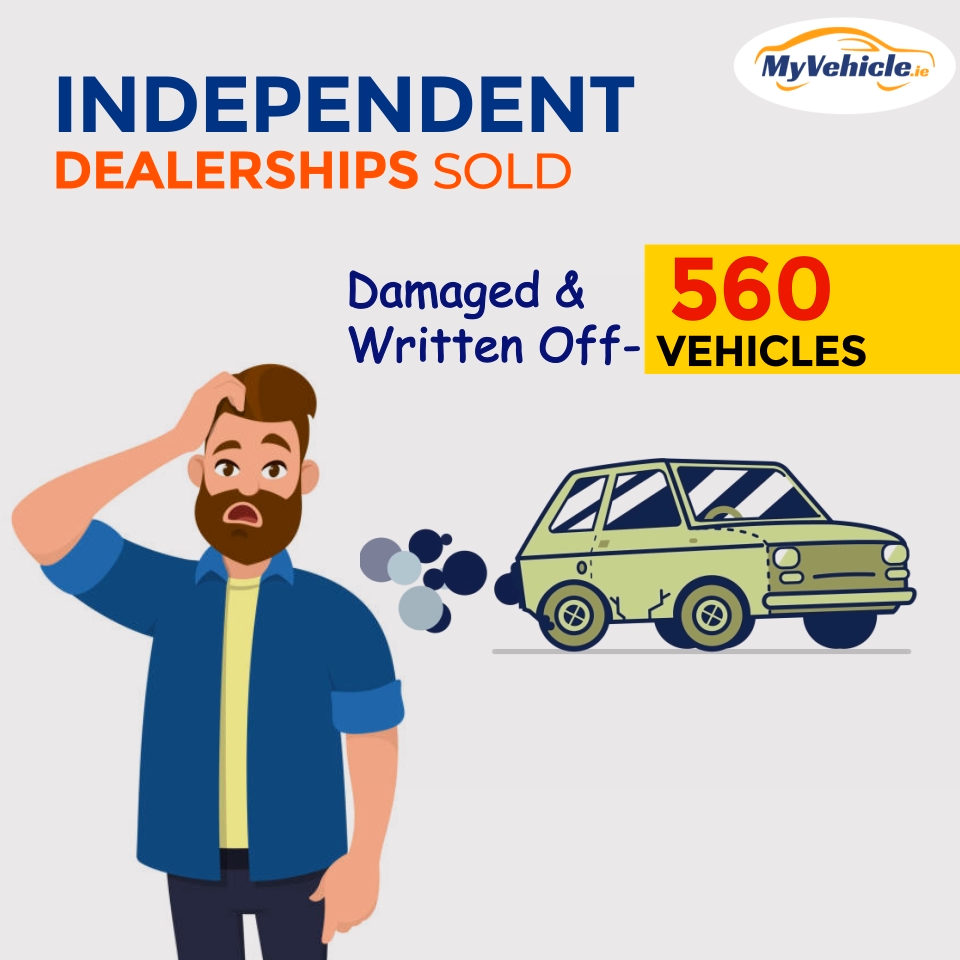 The Independent Traders had even more trouble during the month of March with the sale of 113 vehicles which had mileage discrepancies. Many of these vehicles could be shown to have been 'clocked' after investigation or at least had discrepancies on the record that could not be resolved.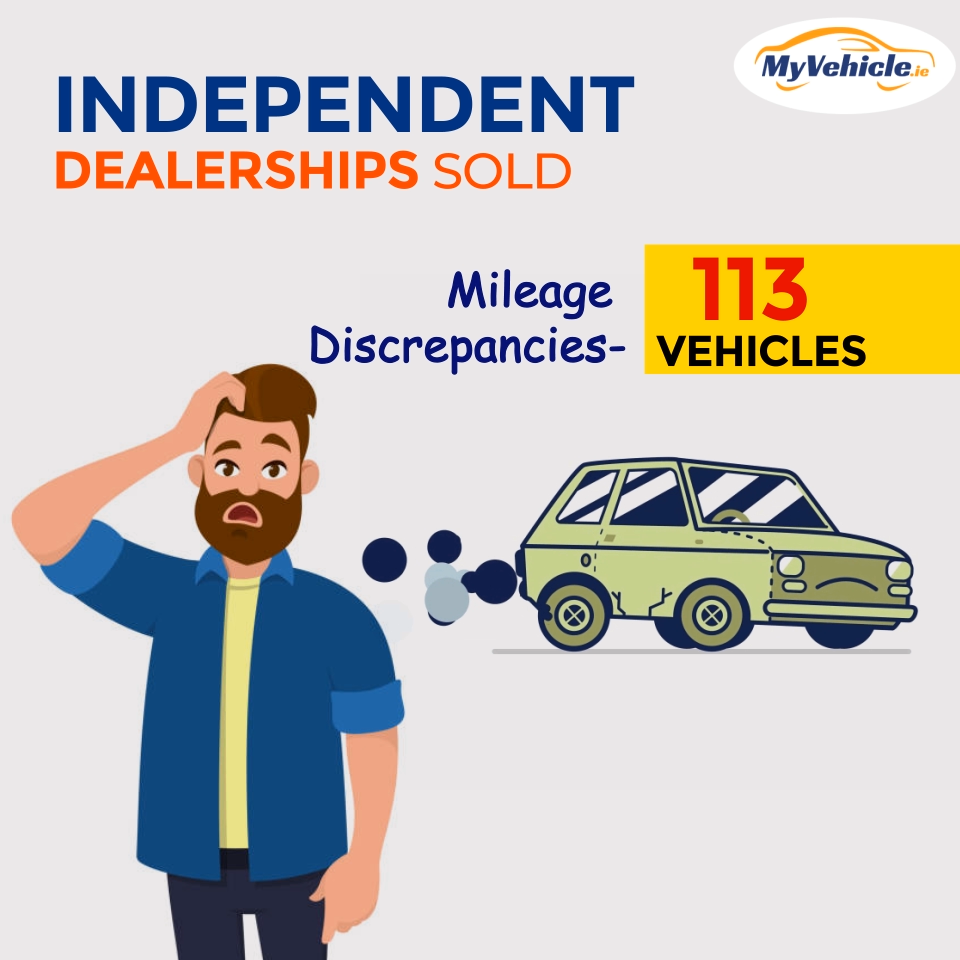 PRIVATE SALES
This is where the figures start massively increasing, showing the risk of buying a used vehicle privately. As you can see below, 1,071 vehicles were sold in the private market which were either damaged or written off. This equates to about 35 cars a day being sold in the private car sales marketplace that had previous damage. Again you should ask, was I one of these unsuspecting buyers that bought a junker?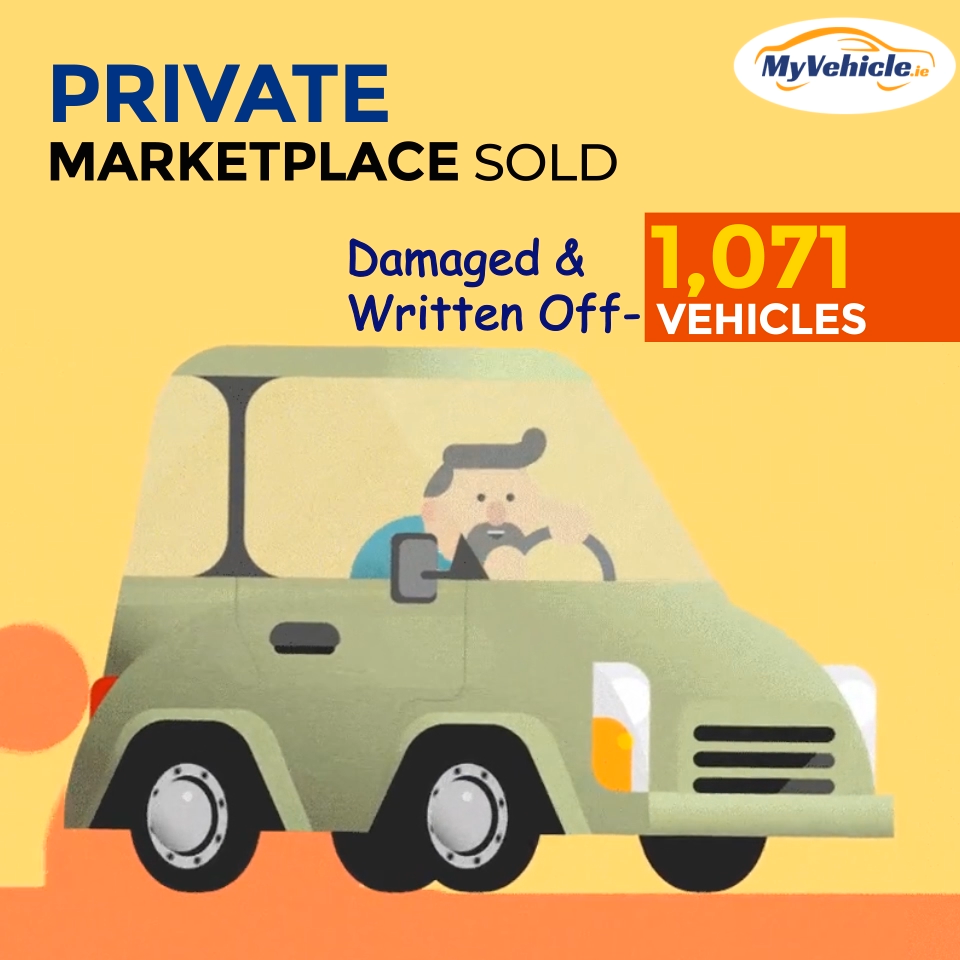 During March we see a little less mileage discrepancies but this would not be any indication that private sellers do not have clocked cars or cars with discrepancies of some kind. Many private sellers do not run history checks and so are not inputtting their current current mileage readings to determine discrepancies that may have been on the record prior to their ownership.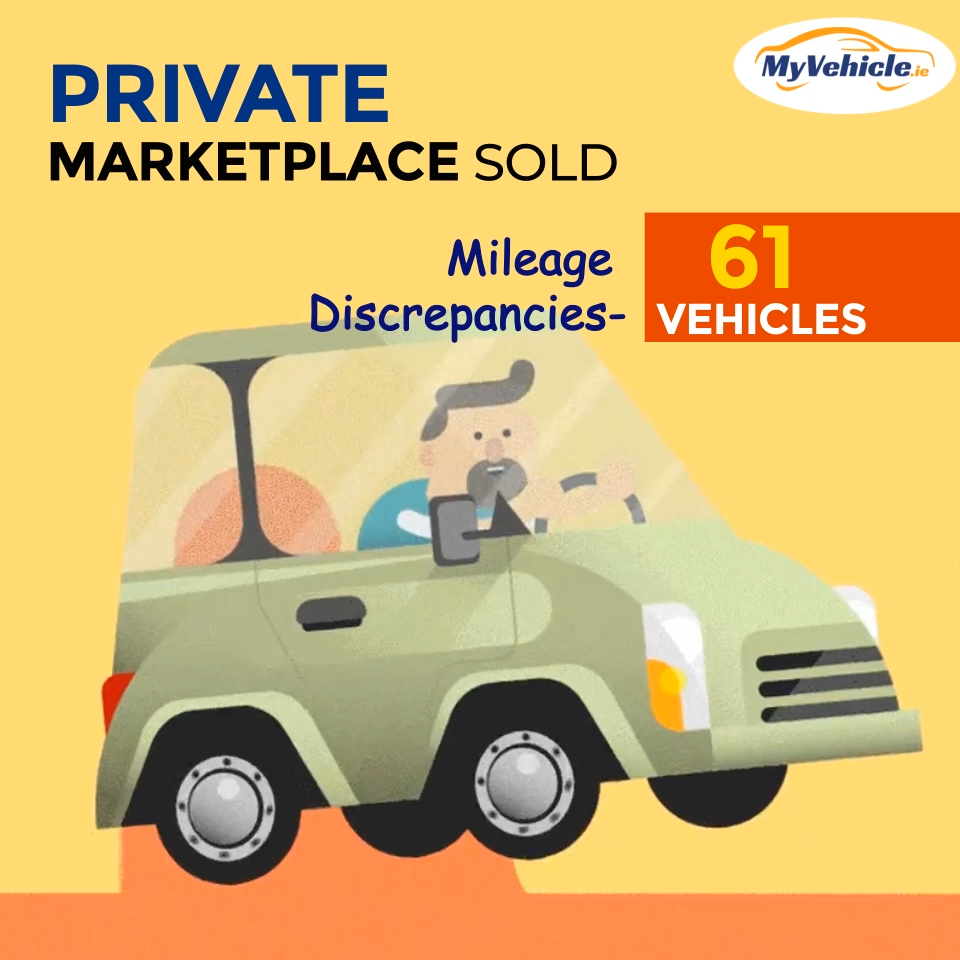 ARE YOU ON OF THESE UNFORTUNATE BUYERS?
If you bought a car during March, ask yourself the following question and then ask yourself, did I do a Full Car Check before I purchased the vehicle? If the answer is no, it should be the catalyst to do so now. Remember, its never to late to do a car check, and its better to do it sooner or later after you have bought a vehicle to make sure your were not 'had'. Not doing a car check before you buy a car is just not wise as you can see from our report from just one month.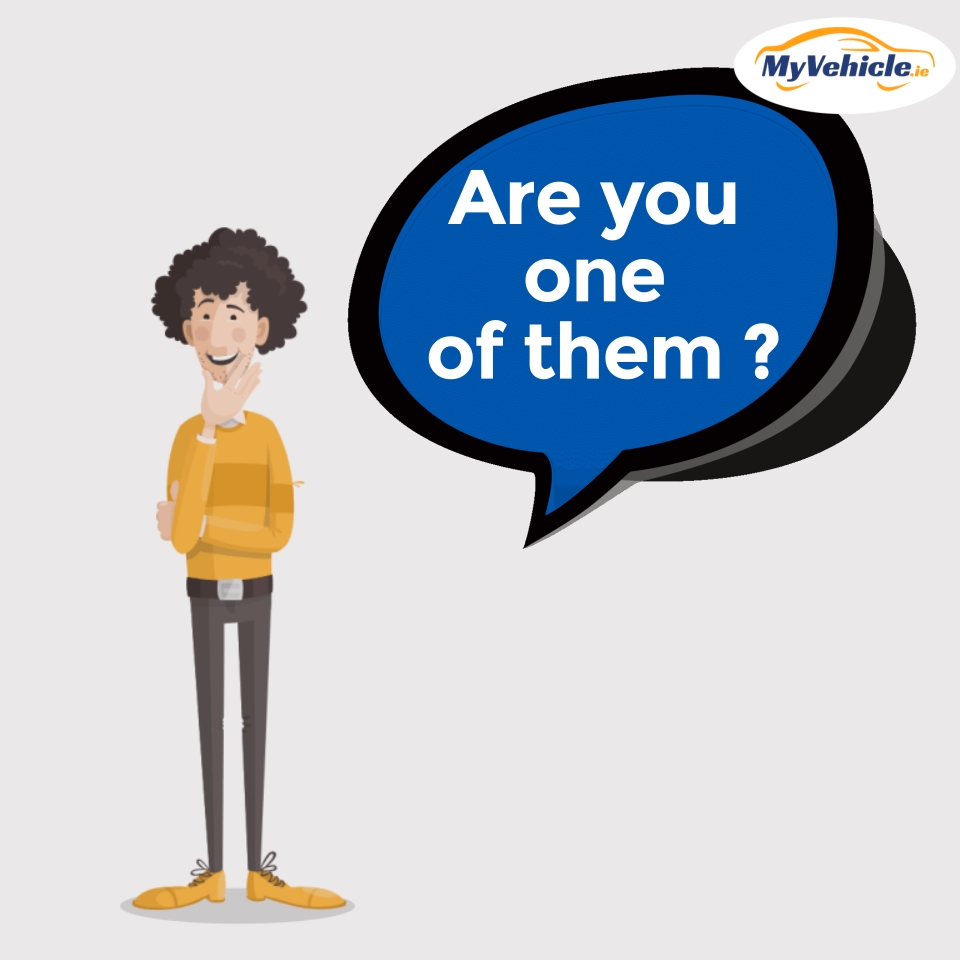 MyVehicle.ie helping you find the Right Vehicle with the Right History
Alway do a history check before you buy a vehicle, even if it is from a main garage as thousands of vehicles are exhibiting a hidden past. Unless you run a background check, you will never know what you are getting into.
Running these checks will help you confidently purchase a used car knowing it is safe and legal to drive. The pre-purchase procedure should be second-nature as it is proven to be extremely important.
Use MyVehicle.ie to have the truth about the vehicle you are buying revealed! Remember...
Every vehicle has a past, check if it has a future!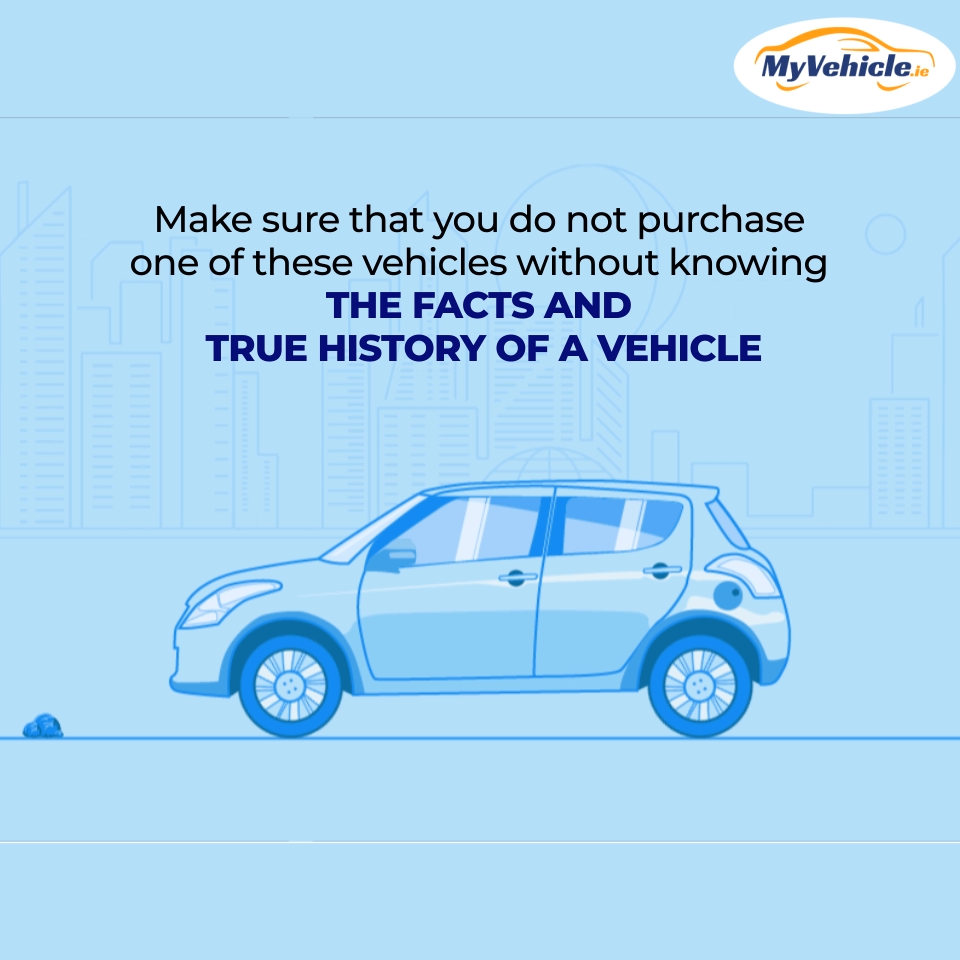 ---