Delivery driver falls asleep and crashes into four Ferrari's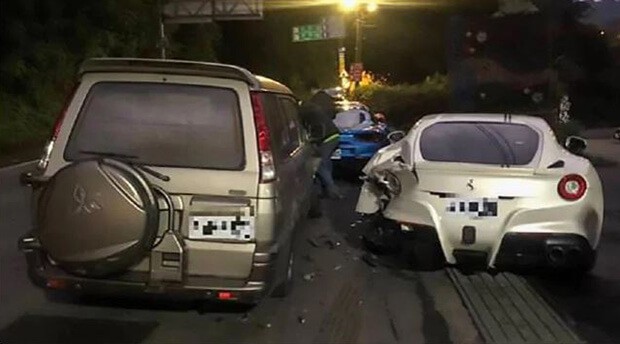 20 Year Old Crashes into 4 Ferrari's
A 20-year-old delivery driver from Taiwan is facing astronomical costs for repairs after he crashed into four supercars.
One lapse in concentration for this young driver will cost him dearly for years to come as he single-handedly damaged four exotic cars worth more than €1 million euro.
The 20-year-old allegedly fell asleep at the wheel while he was on his delivery route for his mothers business. The young driver claimed that he was too tired to be behind the wheel, and a lapse in concentration caused him to crash into the supercars.
The expensive incident occurred in New Taipei City in northern Taiwan. Footage of the accident showed the supercars parked by the roadside when Lin's Mitsubishi 4x4 careered into the row of sports cars as he was coming around a bend.
He collided with three Ferrari 488s (about €417,000 each) and a Ferrari F12 Berlinetta (about €621,000), causing an estimated damage repair bill of over a million euro.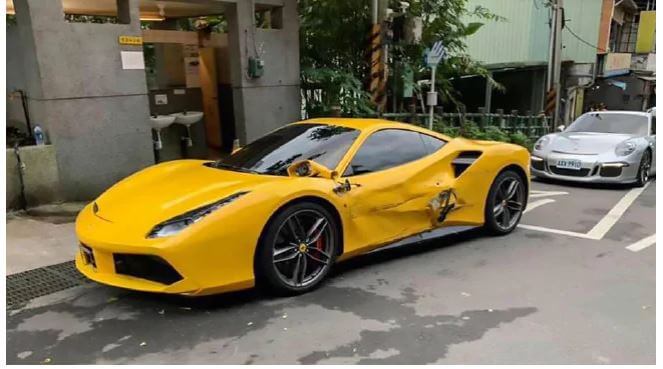 The young driver is receiving some assistance though as New Taipei's Department of Social Welfare has already gathered some 830 donations, totalling $245,000, to assist with covering some of the cost of the damage.
Due to his families dire financial situation, members of the public have come out in support. It is not clear if the young driver has the insurance to cover this unfortunate incident.
The young man who's dad passed away five years ago is named Lin and he lives with his mum and his two siblings.
Honourably, Lin has promised to pay what he can, vowing to "take responsibility" for his actions despite the potentially crippling costs.
Another similar and unfortunate accident happened last year in the US when a man destroyed his new $500,000-plus McLaren 720S after just one day of ownership when he lost control and smashed into a tree.
Over in China last year, a woman also lost total control and destroyed a more than $500,000 Ferrari 458 just after leaving the dealership. The Ferrari was rented from the dealership.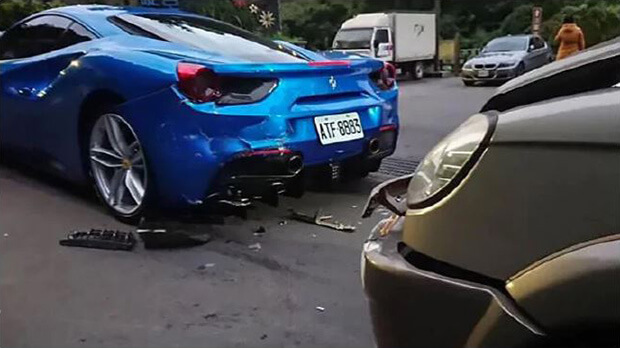 ---