Dubai Police Supercars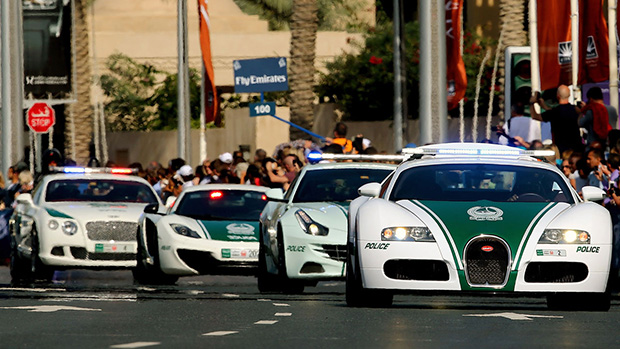 Police in Dubai have built up a large fleet of high-horsepower luxury sports cars and SUV's.
In an oil-rich country where red Ferrari's growl at stoplights and convertible Rolls Royce's roam the city streets, high-powered squad cars such as Dubai's fleet of supercar police vehicles really fit in nicely.
If you ever find yourself being rear-ended in a fender-bender incident in Dubai, don't expect their Lamborghini Aventador to show up to take your details.
These police cars don't really see duty at traffic accidents or engage in high-speed pursuits. These top-notch cars are mainly for show and to give a good impression of the Dubai police force and allows the police to be more accessible to the public in a country home to a huge foreign workforce.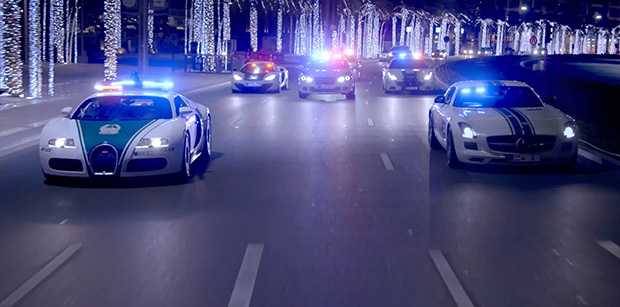 Dubai police Lt. Saif Sultan Rashed Al Shamsi, who oversees the tourist police's patrol section said that these super sports cars really only appear at special events across Dubai or cruise areas frequented by tourists to offer visitors a glamorous image of the Dubai police.
"One of the funny stories we have is that a lot of tourists and people here call the Dubai police ... on [the emergency number] 999 to ask about these cars,"





"They want to know which location they will be in and how they can find them and take pictures with them."
These cars are a huge attraction for visitors and tourists in Dubai. You don't see many cop cars like this anywhere else around the world in such numbers, brands including Ferrari, Aston Martin and Lamborghini.
The Dubai police vehicles are painted with a white and dark green colour scheme, with all blue emergency lights. Every Dubai police vehicle has the force's website and email addresses printed on it.
List of Dubai Police Supercars
---
Aston Martin One-77
---
Audi R8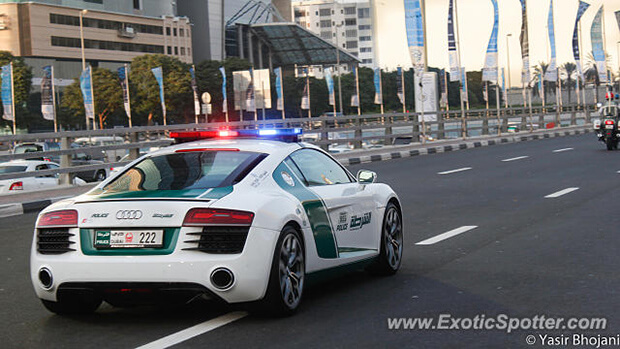 ---
BMW M6 Gran Coupé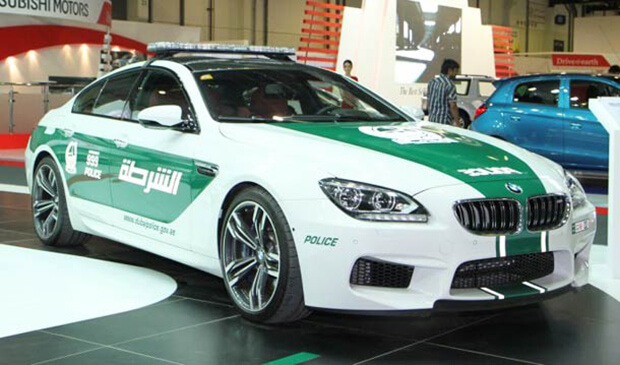 ---
BMW i8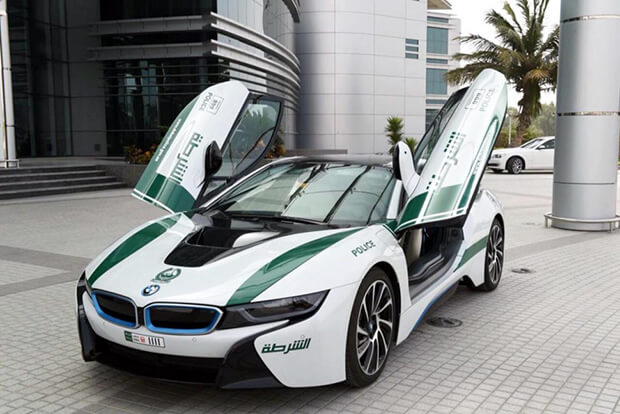 ---
BMWi3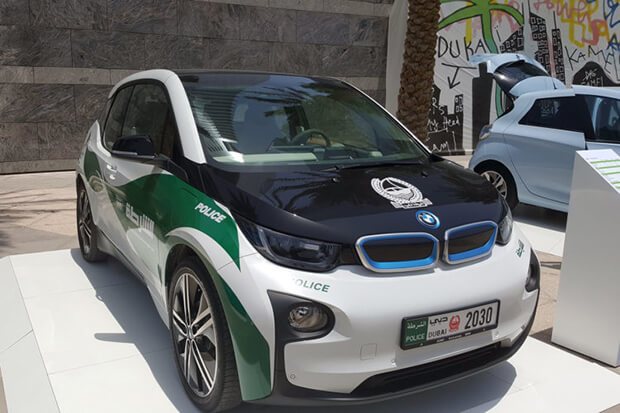 ---
Bentley Continental GT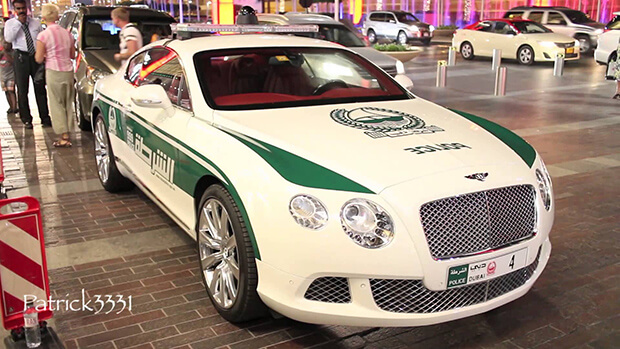 ---
BrabusG63 AMG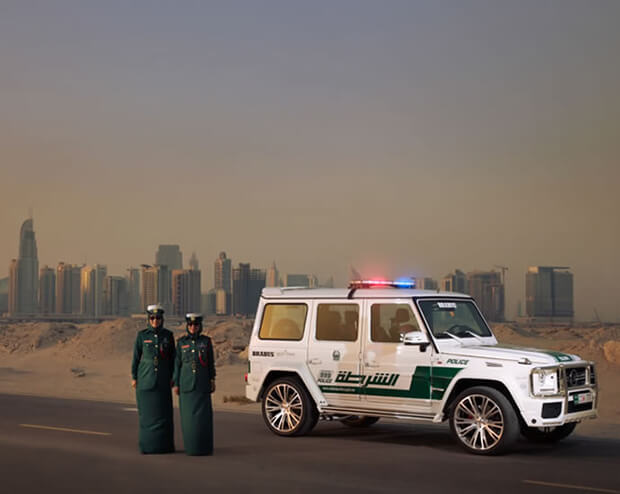 ---
Bugatti Veyron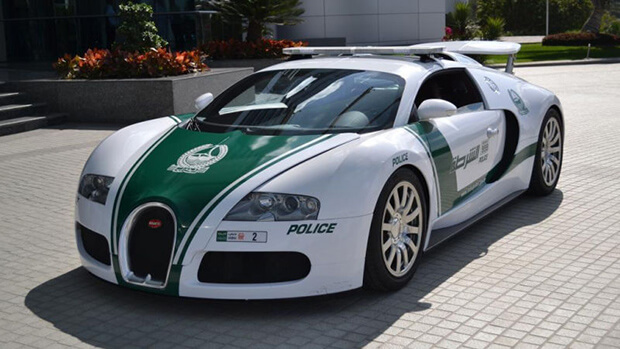 ---
Chevrolet Camaro SS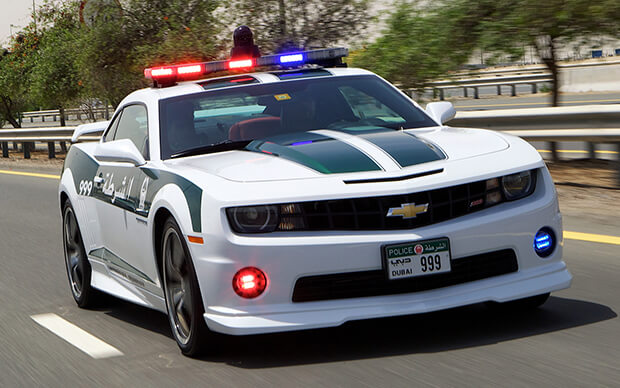 ---
Ferrari FF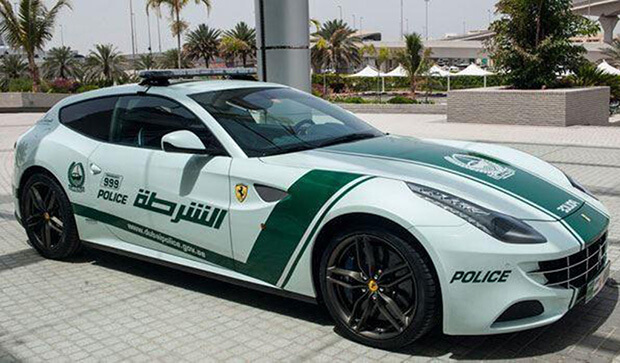 ---
Ford Mustang GT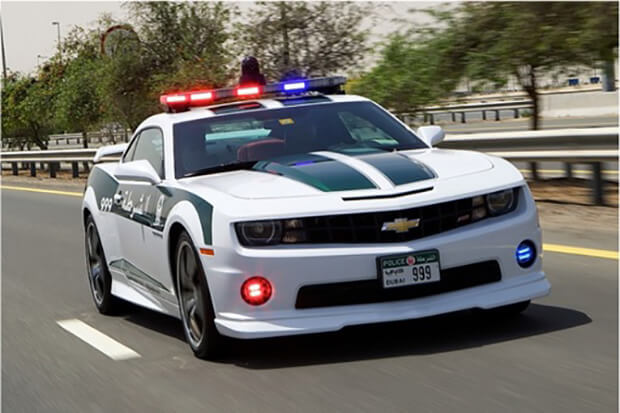 ---
GMC Sierra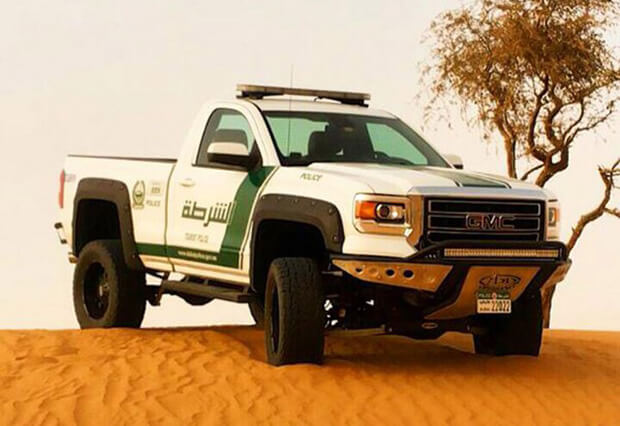 ---
Hummer H3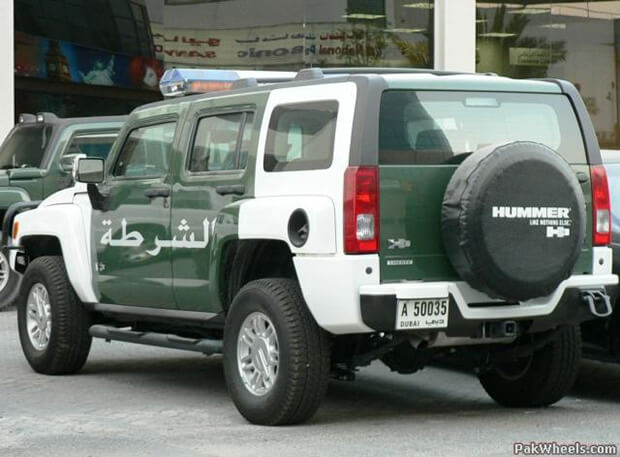 ---
Lamborghini Aventador LP 700-4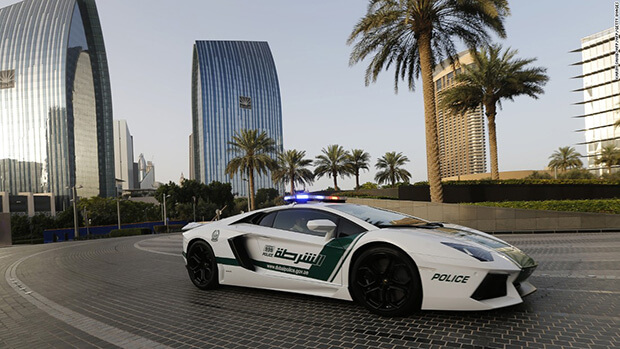 ---
Lexus GS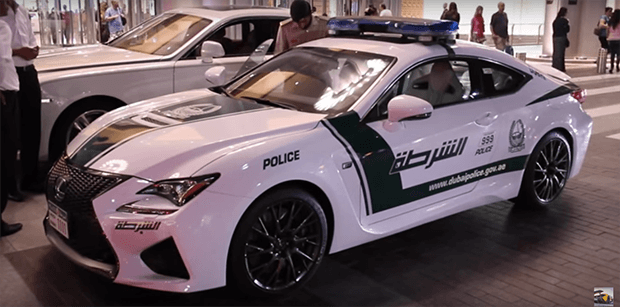 ---
Lexus RC F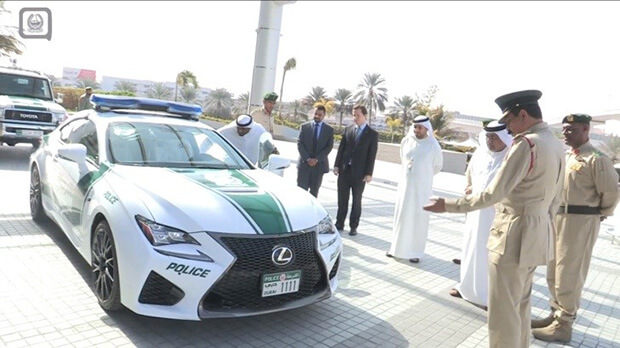 ---
McLaren P1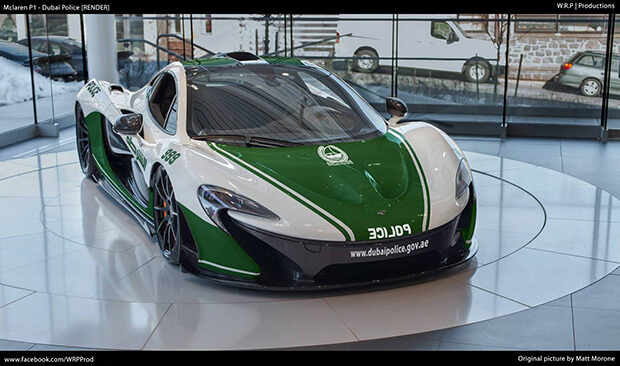 ---
McLaren 650S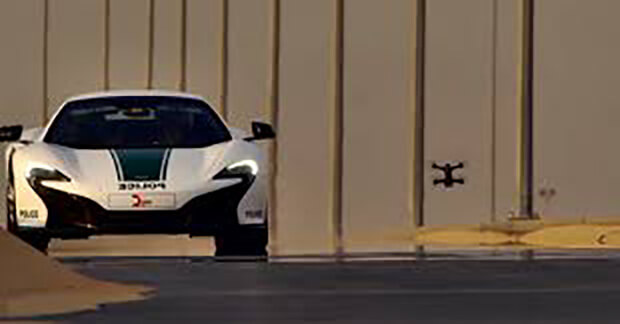 ---
McLaren MP4-12C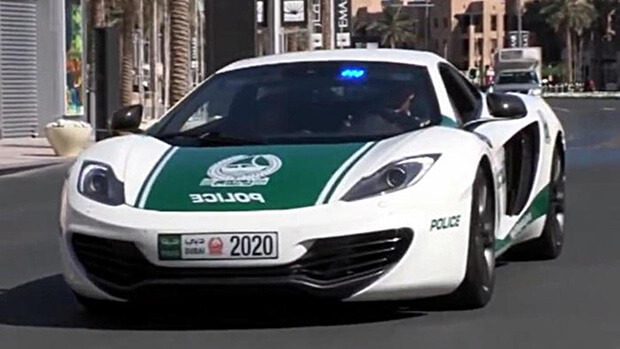 ---
Mercedes-Benz SL63 AMG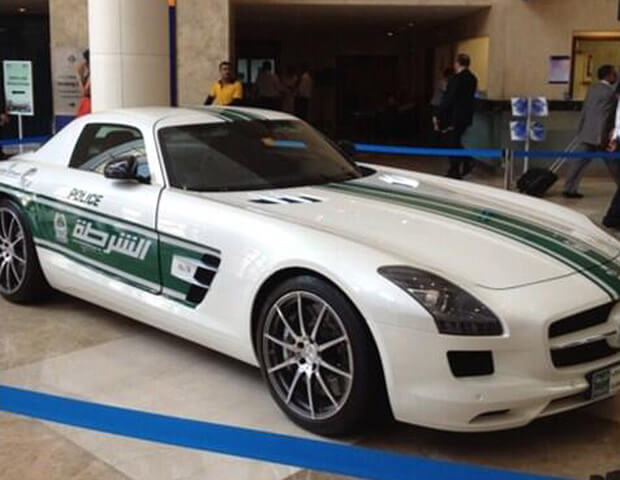 ---
Mercedes-Benz SLS AMG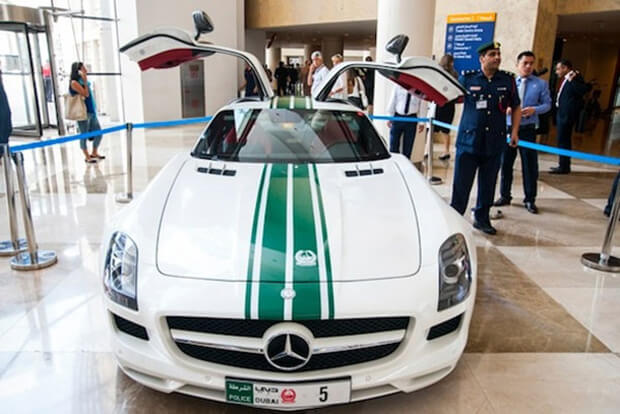 ---
Nissan GT-R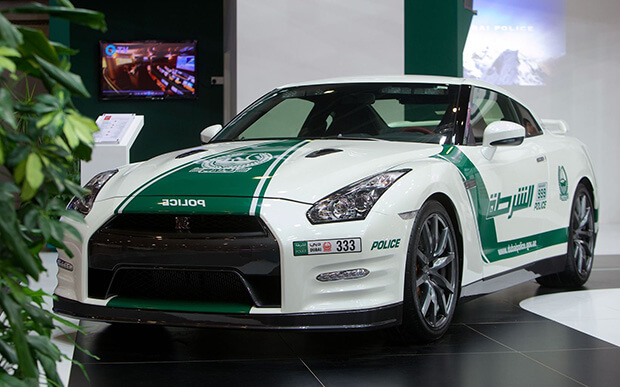 ---
Porsche Panamera S E-Hybrid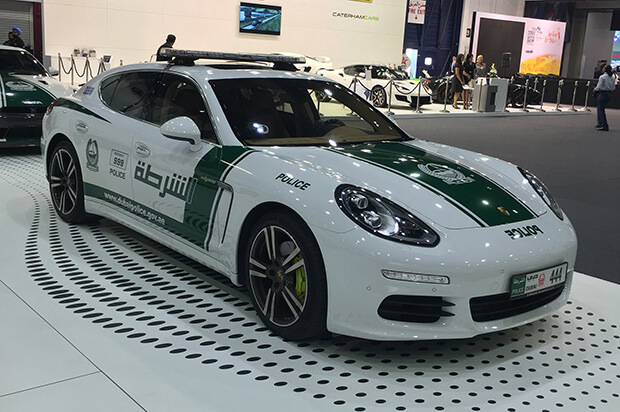 ---
Porche 918 Spyder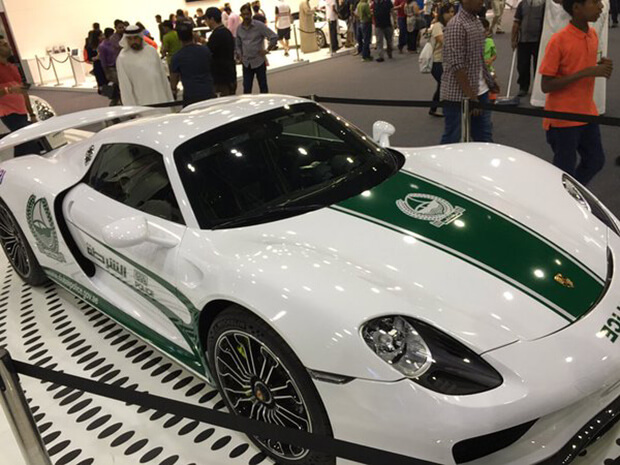 ---
Toyota Land Cruiser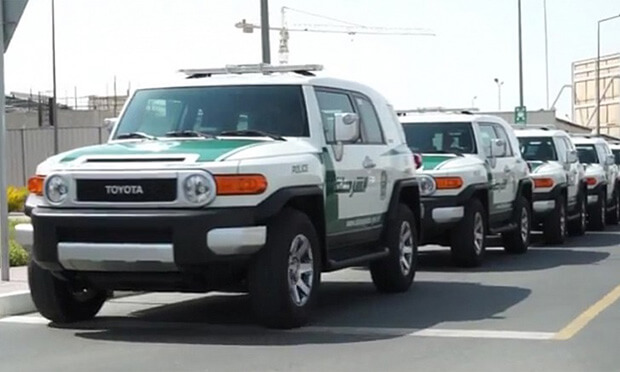 ---
General duties and patrols are carried out by everyday ordinary Chevrolet, Toyota, Mazda and Nissan vehicles.
In 2013, the force saw the arrival of new eco-friendly vehicles, which are one seaters but can carry an additional passenger.
In addition to the supercar fleet and the regular fleet of police cars, the force also employs motorcycles, helicopters and boats.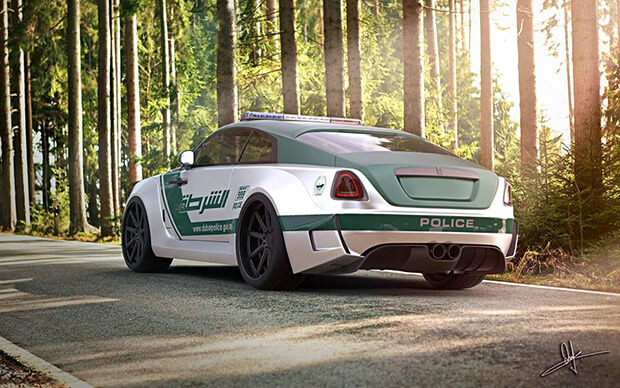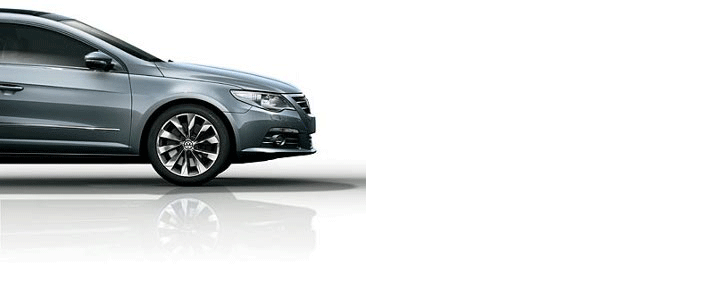 ---
---