Rise in e-scooter injuries across Ireland and Britain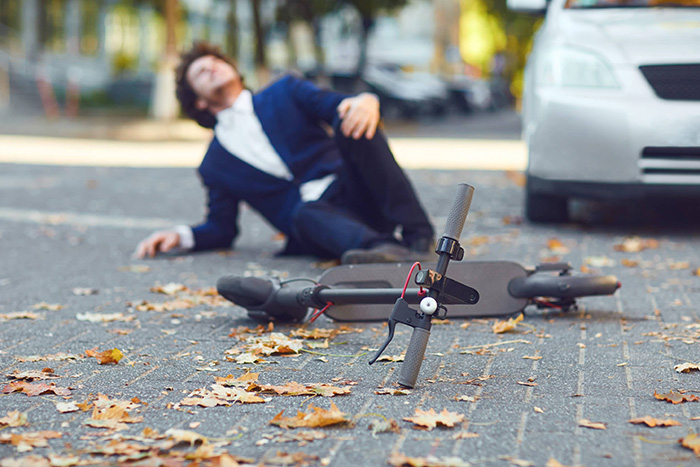 New e-scooter laws on the way
According to new research on e-scooter injuries carried out in Connolly Hospital Blanchardstown, more than half of people injured in e-scooter accidents were not wearing helmets at the time of the accident.
The research commissioned by the hospital is the first of its kind in Ireland. Doctors there found that the injuries sustained by e-scooters riders were severe and complex, frequently resulting in surgery.
Connolly Hospital carried out the research over a 12-month period specifically to assess the burden of e-scooter accidents on the healthcare system. Consultant orthopaedic surgeon Dr Ciara Fox said the injuries were
"quite extensive, complex injuries and even after surgical reconstruction patients had a high risk of post-traumatic arthritis".
With similar findings to the UK, Dr Fox said the majority of the patients were aged in their late 30s and early 40s and almost half of the injuries were sustained by the e-scooter riders on their commute and from work.
The Irish research paper is entitled 'An Analysis of E-Scooter Related Trauma'. The hospital looked at 22 patients treated at Connolly Hospital after being involved in an e-scooter accident between October 2019 and November 2020. Of the 22 injured in the Dublin area, two of the injured were pedestrians. Co-author of the report, Dr Margaret Grace said:
"The burden is relatively small at the minute, but given the high numbers needing surgery, the burden on orthopaedic teams is significant and that is going to increase with their popularity."
The report analysis shows of those treated over the twelve month period, 68% sustained fractures in the accidents. More than one third of the patients were admitted for surgery with
The hospital found 73% of those in were male and just over half of all patients did not have a full driving licence. The same study revealed that 25% (one in four) had less than a weeks e-scooter driving experience and 60% had less than six months experience before having a serious accident.
The doctors identified over half of patients had head injuries and one in ten required a CT Scan to assess for intracerebral bleeding. This was mainly due to 60% of the injured not wearing a helmet at the time of the accident. Dr. Fox went on to say
"It is quite serious and something as simple as a helmet and the education for people to be aware that a helmet can be life-saving,"
It would seem that the failure for most e-scooter riders to wear a helmet stems from the perception that these vehicles are somehow, recreational vehicles for children and youths. It shows that these scooters should be taken far more seriously as they are in fact high-speed electric mechanically propelled vehicles. Dr Grace also said:
"This is the first study in Ireland on e-scooter [related injuries]. It is certainly not the first worldwide.
"There's been multiple studies done in the United States, Austria, Germany and New Zealand which have repeatedly shown that as e-scooters become more popular Emergency Departments and orthopaedic teams are seeing much more of these injuries."
The report found that "high speed, low fall height and short reaction time, in combination with a lack of personal protective equipment, means users are particularly vulnerable to upper extremity head injuries".
As a result of the report and evidence of injuries, we may see far more regulation for these vehicles and impending legislation for the enforcement of protective gear, including helmets, reflective clothing, lighting and possibly the introduction of speed limits. Dr Grace continued:
"E- scooters have a lot to offer the consumer, they're cheap, environmentally friendly and really convenient. This is our chance now, as they become even more popular, to make them safer and to protect these very vulnerable users on our roads."
Under current legislation, driving e-scooters on public roads is illegal and Eamon Ryan, the Minister for Transport has said that new laws are on the way to regulate e-scooter use. This legislation is currently being drafted with the intention to progress it as quickly as possible.
UK e-scooter injuries
A new report coming out of the UK shows that dozens of people have been injured after being struck by e-scooters in the past year, even though privately owned e-scooters are illegal to drive on the road.
The irony is that the UK Government is being criticised because they have launched trial e-scooter rental schemes. UK Department of Transport figures are showing that 57 pedestrians were injured after being hit by e-scooters across the UK last year.
Of the 57 people who were injured last year, 13 were seriously injured. It was also discovered that 21 cyclists were involved in collisions with scooters and a further 22 collisions with other vehicles.
The shocking statistics reveal that older people are getting injured by these scooter riders with the majority of those injured, being at least 40 years of age while nine were 70 and above.
This shows a lack of care and attention for other road users and pedestrians by e-scooter users. The figures also show that eight children aged under 10 were also injured. In total, one e-scooter user was killed, with a further 383 being injured.
Author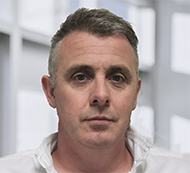 Justin Kavanagh
Justin Kavanagh is a recognised leader in automotive intelligence and vehicle data supply to the entire motor industry. He has almost 20 years experience in building systems from the ground up. As the Managing Director of Vehicle Management System, he understands the need and importance of trustworthy and reliable vehicle history and advice to both the trade and the public.
Follow me on LinkedIn
---