E-Scooter retailers have rubbished claims by the transport minister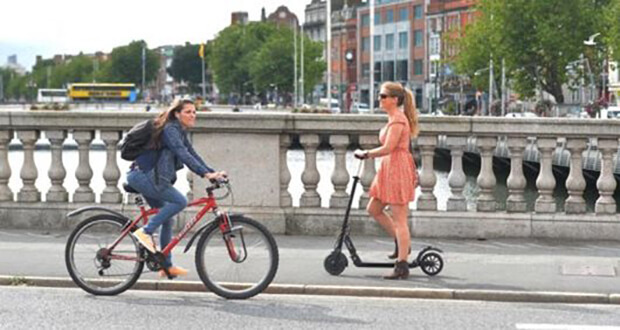 e-Scooters are just like any other vehicle?
Retailers of the popular e-scooters have rubbished claims by the Minister of Transport, Shane Ross that they are obliged to inform consumers that their vehicles are not legal on Irish roads.
A group representing Irish e-scooter retailers has gotten together to counter the claims made by the Minister. They simply do not see it as a legal obligation to inform their customers that the vehicle they are selling is illegal on the public road and they probably have a point?
Shane Ross said that retailers that sell the vehicles are "obliged" to inform their customers that the use of so-called 'powered personal transporters' or small vehicles like e-scooters and segways are not legal. He went on to say that actual enforcement of the current legislation would be a matter for An Garda Síochána.
Chief executive of Retail Excellence, David Fitzsimons, described Ross's comments as "nonsense" and that is not the onus of retailers to tell anyone that their e-scooters cannot be driven on public thoroughfares. He likened the purchase of an e-scooter to any other mode of transport and went on to say:
"People go in and buy quad bikes, motorbikes and cars and the sales rep will sell it to them and won't give them a demonstration of the rules of the road,"
"The customers are buying the product and using the product and it's not for the retailer to tell them how to use it … it's up to the customers to use the product responsibly."
The Minister of Transport has announced that public consultation on powered personal transporters will remain open until 1 November. He said that until this process is completed, such vehicles are illegal for use on public roads.
According to the Transport Ministers' interpretation of the Road Traffic Act, e-scooters are "mechanically propelled vehicles" and, therefore "must be covered by insurance, have motor tax and the driver appropriately licensed to operate them". Ross went on to say:
"Due to the nature of these vehicles, under existing road traffic law, they are only suitable for use on private property, "
In a recent report, the Road Safety Authority suggested training schemes, licences and helmets should all be considered if electric scooters are to be properly legalised in Ireland.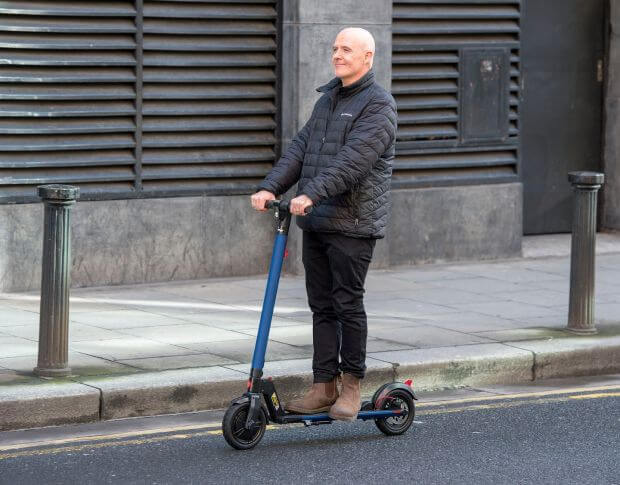 ---