Elon Musk declares dual-motor Tesla Model 3 a BMW M3 rival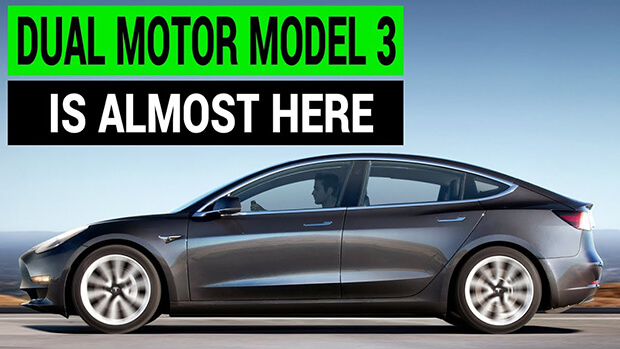 Elon Musk has detailed plans to build a new dual-motor all-wheel-drive version of the
Tesla
Model 3.
He made the announcement in a string of Tweets revealing the most powerful of the two twin-motor Model 3s would be capable of hitting 60mph (97km/h) in just 3.5 seconds and topping out at 155mph (250km/h), while offering a driving range of up to 310 miles (498.9km).
Musk also claimed that not only will the dual-motor Model 3 be "15 per cent"
quicker than BMW's M3
, it would come with better handling than the German sports saloon.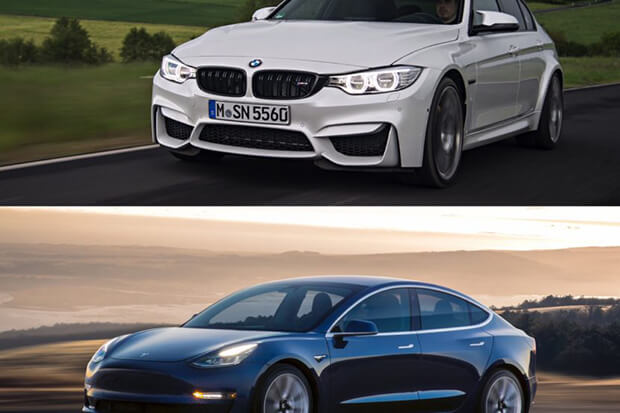 The new faster Tesla Model 3 will be priced at $78,000 (€66,500) in the United States, which is more than double the base car's $35,000 (€29,800) list price.
The cost of all options, such as wheels, paint, etc is included (apart from Autopilot) which is about the same as BMW M3, but 15% quicker and with even better handling, it is claimed. In fact, Tesla says it will beat anything in its class on the track.
A third Model 3-related Tweet went on to explain that the mid-sized battery-powered Tesla would come with an electric motor driving the front pair of wheels and another sending power to the rear axle.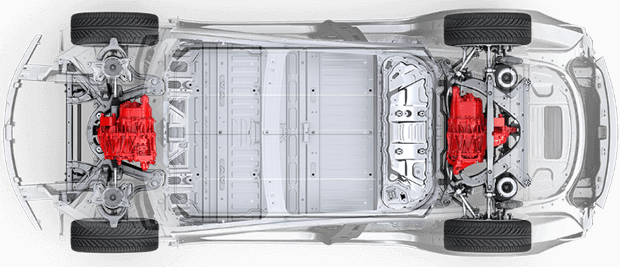 It seems that one motor is optimised for power, the other for range, and if one of the two motors suffers a failure the other one kicks in to drive you home.
This means that the Tesla dual motor has a motor both in front and also in the back, one for power and one for range.
As well as the M3-rivalling Performance version, another all-wheel-drive Model 3 will be manufactured featuring less powerful motors, the all-wheel-drive Model 3 is still capable of hitting 60mph (97km/h) in a rapid 4.5 seconds before topping out at 140mph (225km/h). Range remains 310 miles (500km).
Some Industry commentators have challenged the claims made by Elon Musk, suggesting an M3 would still have the upper hand on most circuits.
Deliveries for the dual-motor Model 3 will begin in July in the US. Production remains the biggest hurdle for the US car maker in recent years, with Tesla struggling to keep up with the hundreds of thousands of reservations for the Model 3.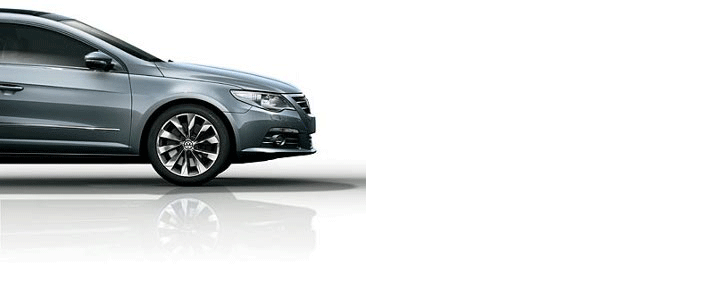 ---
---