Flying car startup wants to have the world's first flying car race in 2019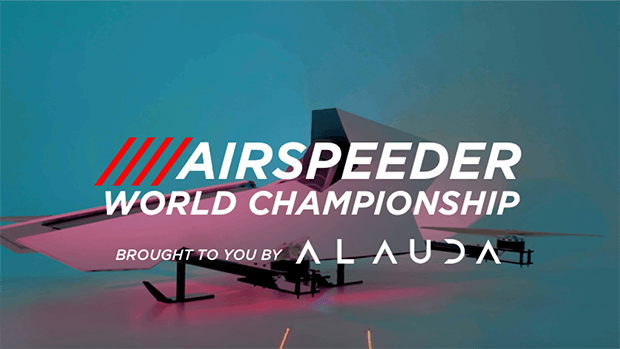 An Australian startup called Alauda have announced their plan to host the world's first "flying car" race in the desert in 2019.
The company has built its own scaled-down prototype, a racecar-shaped quadcopter called the Alauda Mark 1 Airspeeder.
They plan to flight test the flying racecar in 2018 and in order to get the project off the ground (pun intended), they have
taken to Kickstarter
to raise money to fund all its efforts.
Most UAV (Unmanned Aerial Vehicle) engineers and developers think the only possible use for these vertical take-off and landing vehicles (VTOLs) is some sort of taxi service or personal transport vehicle.
Alauda is going in a different direction as their focus is on speed and sport. To use their own words, they want to build a "Ferrari of the sky." Alauda CEO Matt Pearson said in his Kickstarter video:
"Since there's been cars, there's been motorsport,"





"And any type of vehicle, anything we build, we want to race. Anything that makes us go faster, fly higher, we want to compete."
They are convinced that a focus on racing and competition will push the autonomous flying car technology forward. It's a similar philosophy that you hear from those involved in the Formula E racing series, drone racing, and robot fighting competitions. What better way to attract talent and disrupt technology than to make a sport of it?
According to Pearson, Alauda has been working in stealth mode for two years, and is now ready to take things public. The company has been working with Australian authorities to ensure its vehicle complies with air traffic regulations. And it plans to demonstrate its first human-piloted flight sometime in January 2018.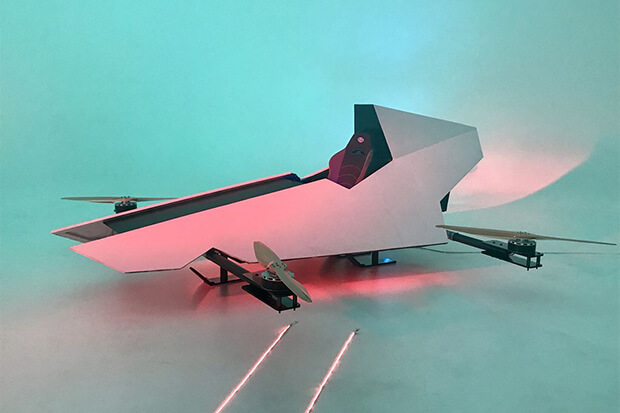 Alauda's prototype is a single-seat aircraft that will be powered using a propulsion technology similar to the world's most famous electric car company.





The

Alauda

Mark 1 Airspeeder will carry one pilot to a top speed of 250 km/h (155 mph). It will be equipped

with

four custom 50-kilowatt brushless electric motors, powered by the same lithium-ion cells as used in the battery of a

Tesla

Model S.





The Mark 1 will use robotics and sensors to ensure safety while putting the driver in control of a performance electric aircraft. Not a car and not a plane, the company has lifted the term "Airspeeder" from science fiction to describe the new vehicle category.





In the Star Wars movie, the T-47

airspeeder

, also known as the T-47 light

airspeeder

, was a model of low-altitude vehicle manufactured by Incom Corporation.





But does this qualify as a flying car? By calling its prototype a "flying car," it's clear that Alauda is trying to place itself in the same category as company's like Kitty Hawk, Airbus, and Uber, all of which are working on some variation of the technology.





There are plenty of skeptics that say flying cars, especially electric-powered aircraft, aren't worth pursuing. They wonder if the economics work, or if passengers would balk at getting on board a self-flying vehicle.

Elon Musk of Tesla Motors recently said:



"Obviously, I like flying things but it's difficult to imagine the flying car becoming a scalable solution."



But what about a flying car race? Well lets wait and see in 2019, to see if this new sport will take off.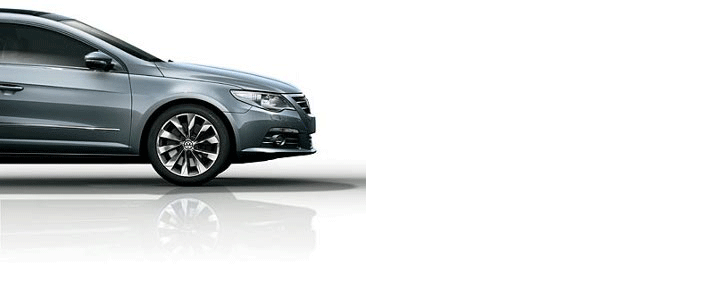 ---
Author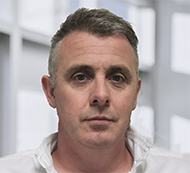 Justin Kavanagh
Justin Kavanagh is a recognised leader in automotive intelligence and vehicle data supply to the entire motor industry. He has almost 20 years experience in building systems from the ground up. As the Managing Director of Vehicle Management System, he understands the need and importance of trustworthy and reliable vehicle history and advice to both the trade and the public.
Follow me on LinkedIn
---