Garda Traffic Corp now known as Roads Policing Unit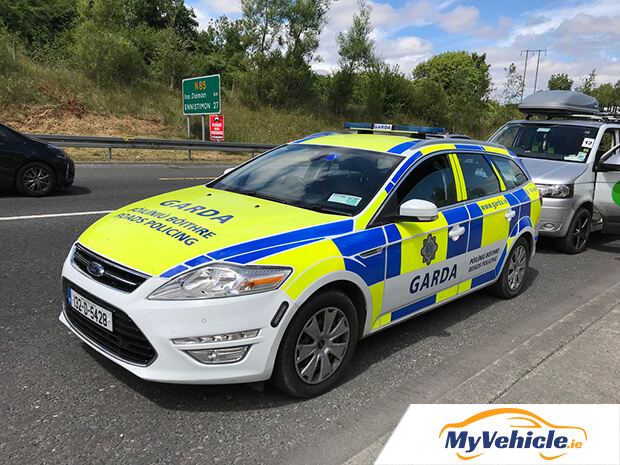 A new designation Garda unit was recently established to improve road safety and significantly reduce the incidence of fatal and serious injury on Irish roads.
The Garda Roads Policing Unit is the main responsibility of the Garda National Roads Policing Bureau (GNRPB).
The unit was established under the Modernisation and Renewal Programme 2016-2021.
The Garda Traffic Corps has undergone an internal evaluation and examination of their roles and function with regard to road safety in Ireland in recent times.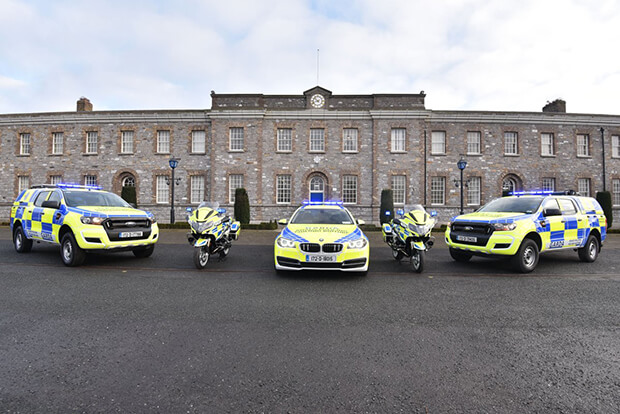 This was specifically done to improve their service to the community and specifically their contribution to Road Safety. As part of this review, the Traffic Corps will in future be known as Roads Policing.
To improve safety, the Garda Commissioner has appointed an additional 87 (7 Sergeants, 80 Gardaí) members to the Roads Policing Units across Ireland.
Further Garda appointments will be made in later on this year as well as next year, 2020 and 202. This will see the numbers added to the Roads Policing Unit incrementally increase to 1,031 by 2021.
One of the main purposes of the new Roads Policing Unit is to deny criminals the use Ireland's roads network with a significant focus on crime prevention and crime detection. In addition to the focus on criminality, they will also continue to focus on speeding, seatbelts, mobile phones and driving under the influence.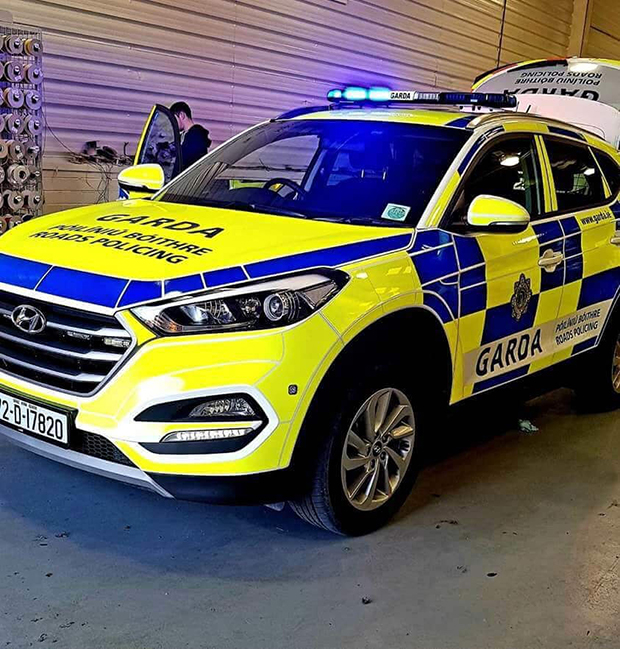 The Roads Policing Unit will work closely with crime units to target known criminals and to disrupt their activities through strict enforcement of road traffic legislation.
The Unit has received a lot of new vehicles including 4X4 Jeeps for use on motorways particularly considering the severe weather we have had in recent times. Previous members of the Traffic Corps were automatically induced into Roads Policing Unit.
The Deputy Garda Commissioner John Twomey addressed the newly appointed members on Roads Policing Unit at their induction course. In his address, he emphasised the importance of the role these new members will play in policing Irish roads. The Commissioner said that this must be done,
"with the support of the community and encouraged members to be utterly professional in their work, to be balanced in their actions and be both reasonable and proportionate in the execution of their duties."
"Last year was the safest year recorded on Irish roads and the challenge is to continue the hard work to ensure that the downward trend in road deaths and serious injuries continues"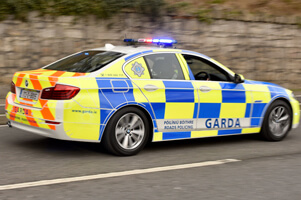 Author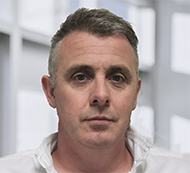 Justin Kavanagh
Justin Kavanagh is a recognised leader in automotive intelligence and vehicle data supply to the entire motor industry. He has almost 20 years experience in building systems from the ground up. As the Managing Director of Vehicle Management System, he understands the need and importance of trustworthy and reliable vehicle history and advice to both the trade and the public.
Follow me on LinkedIn
---