Getaround Gets $300 Million From SoftBank To Grow Its Airbnb-For-Cars Business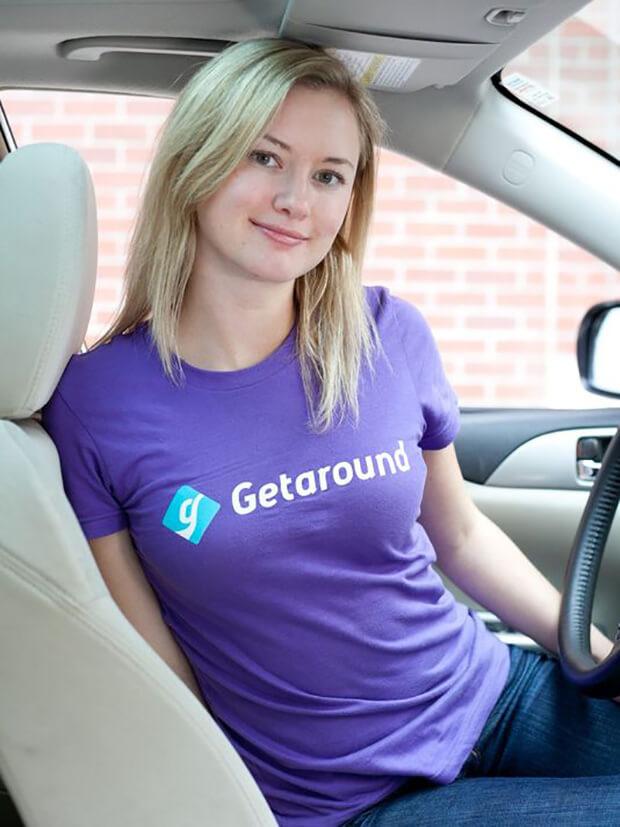 The Peer-to-Peer car-sharing company Getaround founded by Jessica Scorpio (above) has received $300 million from one of the biggest public companies in the world, Japanese multinational holding conglomerate which is headquartered in Tokyo, Japan.
In October 1999 SoftBank became a holding company after which it made its most successful investment ever. At the time they invested $20 million to the then-fledgeling Chinese Internet venture Alibaba. This investment turned into $60 billion when Alibaba went public in September 2014. To a company like that, $300 million dollar investment is small change.
The $300 million raised from SoftBank, brings the San Francisco-based startup's total funding to $400 million. It joins some of SoftBank's other transportation bets like ride-hailing companies Uber, Didi and Grab.
According to the CEO of Getaround, Sam Zaid, said it wasn't hard to get an investment from SoftBank. He said:
"Honestly, we didn't pitch it any differently than we've ever pitched it. We believe in a world where every car is a shared car,"
"It's not where we are today, but I think it aligns very well with Masa's view of the future."
Getaround allows car owners to rent out their own cars to strangers when they're not using it, quite like how Airbnb allows people to host guests in their homes. Car owners can benefit by getting extra cash instead of their car sitting idle in drive or at your workplace. Car renters also benefit in that they can access rental cars throughout their local neighbourhood instead of going to specific car rental companies which may not be convenient.
Listing a car on Getaround isn't totally free though. Getaround requires that most cars install a device called the Getaround Connect that lets people unlock cars without the key. Installation runs $99 and then car owners have to pay $20 a month to cover the costs of the monitor.
Originally started in San Francisco, the company has expanded its service to metro areas including Boston, Los Angeles, Seattle and Philadelphia. The company is not profitable and declined to disclose revenue numbers.
Both Toyota and Uber have shown interest in Getaround. The car manufacturer first announced a partnership with Getaround in October 2016 before investing $45 million in April 2017. In May 2017, Uber struck a partnership with the startup to allow people to rent cars when they wanted to drive for Uber. That's turned into something larger, and in April 2018, Uber announced that it was launching "Uber Rent" to allow its users to rent cars on Getaround directly through the Uber app.
There are many new car sharing competitors coming into the market so we will see this becoming more and more popular in Ireland in the years to come. Startups like Getaround and Turo are just two companies like this. General Motors and BMW have launched their own take on car-sharing, while other mobility companies like Lyft have vowed to kill car ownership altogether.
---