Hertz declares bankruptcy in US and Canada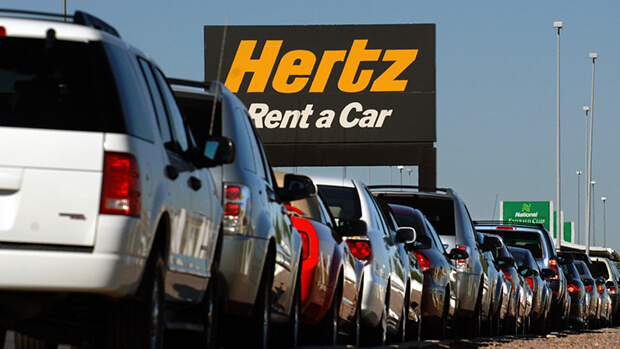 Hertz, one of the worlds largest car rental firms has declared bankruptcy in the United States and Canada.
Many will be familiar with the giant car rental company, Hertz which operates all over the world and including Europe, Australia and New Zealand. The company was established in 1918 with only 12 cars and it has survived the Great Depression and numerous American recessions.
At this time, the company has only filed for what is called Chapter 11 bankruptcy in North America and no other parts of the world.
Chapter 11 is a form of bankruptcy that involves the reorganization of a debtor's business and is named after the U.S. bankruptcy code 11. Corporations in the US generally file a Chapter 11 bankruptcy if they require time to restructure their debts. This version of bankruptcy gives the debtor a fresh start.
The global car rental company claims that the coronavirus pandemic has contributed to the bankruptcy after more than a century in business. The company said they took "immediate action" to prioritise the health and safety of their employees and customers and eliminated "all non-essential spending". The went on to say in press release:
"The impact of Covid-19 on travel demand was sudden and dramatic, causing an abrupt decline in the Company's revenue and future bookings,"
"However, uncertainty remains as to when revenue will return and when the used-car market will fully re-open for sales, which necessitated today's action,"
Ten thousand jobs have already been cut in North America which equates to 26.3 per cent of its global workforce. According to The Wall Street Journal, Hertz held debts of around $19 billion dollars, and that doesn't include 700,000 vehicles sitting idle due to 'pandemic' lockdown. Hertz said in a statement:
"The financial reorganisation will provide Hertz a path toward a more robust financial structure that best positions the Company for the future as it navigates what could be a prolonged travel and overall global economic recovery,"
---