Is it more economical to hire a car than to buy a car?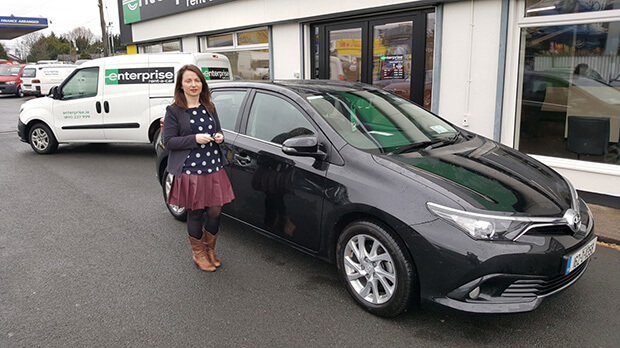 With the rising cost of motor insurance in Ireland, many people are looking at different ways to save money.
Some have come up with ingenious ways to cut costs such as renting or hiring a car on a regular basis.
This is what one lady from Mullingar and now based in Dublin as a school teacher, Sue Whyte (34) discovered after she was quoted an inordinate figure for her car insurance after she had an accident back in March 2015.
She was driving a Kia Rio diesel when she had the accident which had estimated the damage of about €5,000 which was more than the value of the car and so technically it was classed as 'written off'.
Sue works full time and has a good job but even so, it is far more economical to hire a small car on a continuous basis than to fork out for all the expenses on her own car.
Sue travels extensively all over the country and she is making great savings and does not have all the worries of regular car ownership.
What her experience shows is a growing trend of people making use of a rented vehicle rather than owning it.
"I had a good job but I still couldn't afford the premium they were quoting me."
When she did the math, she couldn't believe the figures as it is far more economically sound to hire than to buy for certain individuals in certain circumstances.
When you own a car you have many costs such as motor tax, insurance, NCT, depreciation, maintenance, service, repairs and fuel.
"I don't have to worry about a thing. I have a new car all the time, when and where I want it."
After her accident, she was classed as 'New Business' with the insurance company and her premium soared from €700 (originally €200 before huge increases) to as much as €2,700. She was unable to get quotes from other companies because she had a liability outstanding.
She finally got a letter of 'refusal to quote' from one company and that put her back in play with her original insurance provider, who in turn quoted her a massive premium.
Sue eventually cottoned on that she could hire a small car, such as a Volkswagen Polo for as little as €7-a-day or €49/week all in.
The secondary school teacher works all over the country for the education and training organisation Amazing Brains puts up big mileage; she reckons 50,000km a year so renting a car regularly saves her a lot of money over the year.
She now hires a Hyundai i30, from Enterprise Rent-a-Car Ireland which costs €3,000 a year all in with everything covered.
She does not need to worry about Insurance, tax and anything going wrong such as punctures and repairs etc.
She may hold on to a car for months or sometimes she may change more frequently such as a new car every month. She leaves her car's back for a check over after every rental period and the cherry on top is that it's cleaned as well.
"Typically I hire a car for a month at a time but in reality, I have one nearly all the time."

"I have often booked a car at 3 pm and picked it up at 4 pm. If I give better notice they will pick me up and bring me to the car. And drop me home after I leave it back."
Obviously one of the few stipulations of hiring a car is that it is left back with a full tank of fuel. She keeps up to date on the best deals out there by using comparison websites for hiring cars.
"I never thought of rental. You think of it as something you do on holidays. If you're cute and live in Dublin you can do this, though I did it when I was coming up from Mullingar for a while too.

"I have use for a car five-to-seven days a week. I tend to keep it over the weekend for convenience and for driving down to see my parents."

"It's manic when you're paying more for your insurance than you are for your car. I don't see any reason to stop hiring. It's just bizarre how convenient it is."
MD of Enterprise Rent-A-Car Ireland, George O'Connor, says:
"Sue's story shows how out of synch our car insurance market is when a single lady who works full-time cannot afford her car insurance due to failures within the system. This matter is serious and is something our company has actively engaged on with government groups."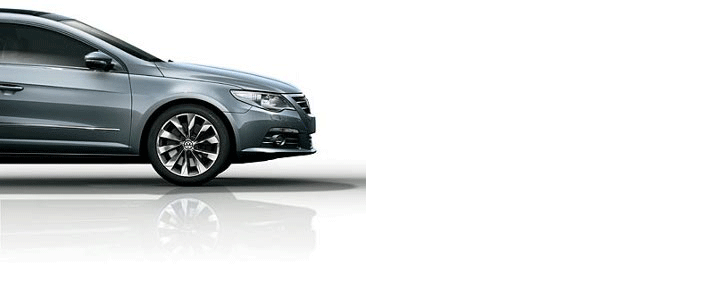 Author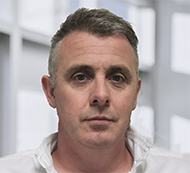 Justin Kavanagh
Justin Kavanagh is a recognised leader in automotive intelligence and vehicle data supply to the entire motor industry. He has almost 20 years experience in building systems from the ground up. As the Managing Director of Vehicle Management System, he understands the need and importance of trustworthy and reliable vehicle history and advice to both the trade and the public.
Follow me on LinkedIn
---