Vehicles with the highest residual value in 2020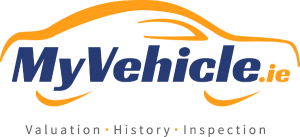 MyVehicle.ie analyse the used car market on a daily basis for numerous trends and anomalies within the marketplace. These figures are predictions based off detailed analysis of the used car marketplace over the past number of years and may vary depending on vehicle model or face-lift changes, price increases or decreases, etc.
MyVehicle.ie analysis shows which new car models should retain the most value between the years of 2016 until 2020.
In the petrol side of new car registrations the Toyota Yaris came out on top for holding the most value by the year 2020, with 63% compared to the Volkswagen Polo (58%) and the Volkswagen Golf (57%) who come in at second and third.
The Hyundai i20, Ford Fiesta, Opel Corsa, Hynundai i10, Nissan Micra, Renault Clio and Skoda Fabia offer the next best value who all hold just above 50% of their residual value by 2020.
Moving to the more popular Diesel makes, MyVehicle estimates that the popular Ford Kuga will still hold a massive 62% of its value in four years time. The Kia Sportage (58%) and the Volkswagen Golf (58%), which sits in third position again, are the next vehicles which will have a higher residual value than most.
The Skoda Octavia (58%), Renault Kadjar (57%) and Nissan Qashqai (57%) will keep a high 50% of their worth by 2020, while the Toyota Corolla (55%), Volkswagen Passat (54%), Ford Focus (54%) and Hyundai Tuscon (53%) will hold a lower 50% of their value.
The new car registrations for the first five months of the year have revealed the highest numbers for this time frame in the past seven years.
The motor industry is continuing to show signs of growth. New car registrations rose to over 100,000 in the first five months of the year, a 20% jump compared to 2015. 2015 figures show that just over 80,000 new cars were registered in the same period for 2016.
At the start of the year, January showed a 30% increase in new vehicle registrations from last year with close to 40,000 vehicles being registered across Ireland. February grew by nearly 37% while March jumped up 14% in total. April grew in new car sales by 10%. May saw a decline of 6% compared to figures in 2015.
Justin Kavanagh, managing director of MyVehicle, said "The availability of finance to individuals at low interest rates from finance institutions have a played a key part in the growth of new car sales over the past couple of years. This is a welcome, just as long as they insist on some form of equity upfront in the form of a deposit or a trade-in and they do not finance the full cost of a vehicle"
[maxbutton id="3"]
---