Honda recalls 2.7 million cars over defective airbag inflators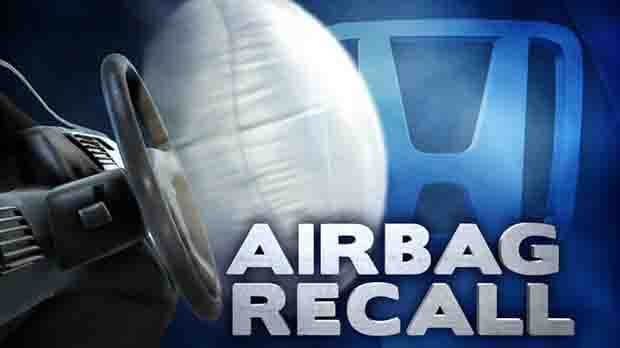 Millions of cars recalled by Honda due to dangerous airbags
Honda made the announcement on Tuesday on the same day that Toyota announced that they were recalling 3.4 million cars worldwide,with 2.9 million in the United States alone. Honda's recall, though, involving millions of vehicles is for unrelated issues.
Honda will recall 2.7 million cars in total with 2.4 million in the United States, and 300,000 in Canada. The recall affects some Honda Acuras produced between 1996 and 2003 as they may have dysfunctional Takata airbag inflators which may have been produced without the "appropriate seals" needed to deploy the airbag properly.
The recall issued by Honda is for a different version of airbag affecting the 2.7 million vehicles in the USA and Canada. This issue is not to be confused with the previous recall of with takata airbag inflators which was responsible for the deaths of 25 people worldwide. In saying that, it is possible that the air bags could blow apart a metal canister and propel shrapnel at drivers and passengers.
The Honda recall may lead to more vehicles recalled than necessary in order to make sure that they locate all of the defective inflators. The airbag inflators do not contain ammonium nitrate, which is blamed for previous Takata problems that have killed 25 people and injured hundreds worldwide.
The previous massive safety scandal involving Takata involved faults that can cause airbag inflators to explode, under-inflate or propel shrapnel at passengers. This international scandal has led to the Japanese airbag maker to file for bankruptcy and is the largest automotive recall in history, involving tens of millions of cars all around the world.
That recall, implicated 34 auto brands from Ford to Ferrari and the dangerous faults were linked to 29 fatalities and hundreds of injuries around the world.
Honda is also now calling on car owners to sign up for inspections, but admits, they might not be able to help in the short term due to a shortage of "alternative replacement parts," Honda say they won't be able to start free inspections or repairs for about a year.
---