Protection for frontline drivers during covid lockdowns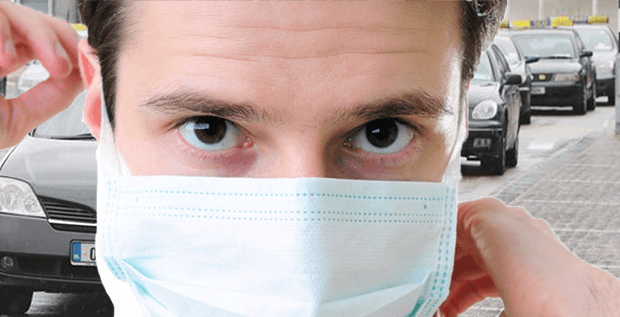 Frontline driver protection in a pandemic
As Ireland mobilises to maintain and mitigate the spread of the coronavirus that is the cause of COVID-19 we think of the frontline delivery drivers that will keep the national supply chain going.
There is an international containment effort to halt the spread of the pandemic. With this situation rapidly escalating, the haulage industry is uniquely positioned to assist in supplying the countries essential food, water, cleaning and medicinal supplies as well as supporting the economy to guard against a massive financial crash.
Haulage companies are coming up with contingency plans to mitigate their own exposure to this virus and also plans on how they can be a support and another arm in Aid to Civil Power.
On advisory, all non-essential business travel has been stopped except for important frontline travel such as haulage and delivery.
The best way to look at this situation is with a certain amount of common sense and adhere to the guidance given. Virologists say that the virus has an oil-based enzyme that serves as its outer protective barrier that can be obliterated by common, everyday soap and water.
If soap is not readily available for whatever reason, use hand sanitising liquids with at least 60% alcohol content. Remember though, that soap and water is the best defence and a lot better for your hands as well.
Wash hands with soap for 20 seconds

Be careful about touching your face

Wear sanitary gloves

Use hand sanitisers

Mindfulness of others
Regardless of which cleaning and sanitation methods you use to protect yourself from infection, try and remember and make the effort to limit any hand contact with your eyes, ears and mouth.
Truck Drivers being refused entry to toilet facilities
It is being reported that truck delivery drivers in the frontline of maintaining vital food and other supplies in the UK are being "ostracised" by being denied access to toilet and handwashing facilities at major UK companies including Tesco and Boots?
The authorities remind these retail outlets that, preventing frontline delivery drivers from using public facilities and toilets is illegal.
The RHA (Road Haulage Association) which represents the hauliers' industry, said the PHE (Public Health England) was "appalled" when it raised the matter following numerous complaints from members about distribution centres denying drivers the use of toilets. The Managing Director of the Road Haulage Association of Britain, Rod McKensie said:
"This behaviour from distribution centres is simply not acceptable. Preventing drivers from using toilets is illegal,"
"Preventing them from accessing hygiene facilities during an international pandemic is absurd."
We certainly hope, that this absurd situation is not replicated in this country and frontline drivers of all types can freely have access to normal toilet facilities and they are not treated like some colony of lepers.
Bus and train drivers
It is becoming apparent that a lot of bus and train drivers in Ireland don't want to handle cash and that is to be expected
The National Bus and Rail Union (NBRU) has demanded action to protect its members as drivers refuse to accept cash fares.
The NBRU is made up of Irish Rail, Bus Éireann and Dublin Bus and they have had many of their frontline transport personnel voice major concerns over the Covid-19 virus as they are exposed to a lot of people each day.
They are aware that they now have an even more important job and want to play their part in ensuring that people continue to get to work, particularly those who work in the health sector. This has become even more important in recent days, since the announcement that the HSE will be hiring many into the health service to fight the spread of the virus.
The unions have recognised that public service drivers can only do their job if they are given the tools and support needed to operate under this unprecedented event.
A SIPTU spokesperson said in the absence of sanitisers for drivers, it would also advise transport staff not to handle cash.
"They cannot or will not operate the service without the recommended protection measures being put in place."
The union is writing to the Department of Transport and the National Transport Authority seeking to have bus and rail personnel designated as essential workers during the current crisis to facilitate the allocation of supplies of hand sanitisers.
The NBRU said it will be "calling for social distancing to be immediately implemented for the last week".
"We have demanded that the companies they work for provide hand sanitisers and alternatives to purchasing tickets will have to be put in place. Our members will not handle cash"
The General Secretary of the NBRU, Dermot O'Leary said the union had written to the National Transport Authority last week seeking that staff representatives be given a seat at the "decision-making table" but that the request had been treated with disdain.
The NBRU said it and other unions met with the three State-owned transport companies on Monday afternoon "to discuss if public transport can continue to operate".
On Sunday Bus Éireann told trade unions that it would be meeting with the National Transport Authority to "work with them to drive the change away from cash and promote the safety of our drivers".
Bus Éireann went on to say that they were making strong efforts to secure hand sanitisers for bus drivers who do not have access to facilities so they can wash their hands regularly.
The company said it was "exhausting every option and doing so persistently to get our drivers a personal supply"
"Due to the extraordinary demand in the community and prioritisation of the health care sector this is proving very challenging but we continue to work hard on this. About 40 per cent of our fleet have screens (to separate drivers from passengers) - those providing city/town service - and we want to provide a supply Dublin Bus said its staff had not handled cash on the bulk of its services for many years."
The CIE group of companies - Iarnród Éireann, Dublin Bus and Bus Éireann-said:
"We are grateful for the commitment of our workforce across the group and our trade unions in the public service ethos of the response to date, and on an ongoing basis to delivering our essential services.
"We will ensure that in so doing the health and well-being of our customers and staff are central to all we do, in line with the expert advice from the country's healthcare professionals."
Taxi Drivers
Although their sector is being hit particularly hard, taxi drivers are also doing their part and are seeking to 'ease burden' on the emergency services. They are now calling on the Government to issue a directive on how they can help the emergency services during the coronavirus pandemic.
Most taxi drivers are not getting fares. Along with that, they must be particularly careful about disinfecting their cars because they are also used by them as private vehicles which their families use when they are not working.
Regular cleaning of the car is so important and also card payments preferable at this time. This also has the effect of not only protecting them but also their passengers.
The chief executive of NXT Taxis, Vinny Kearns said there has been a major decline in normal rides due to the virus pandemic and that taxis could be used to help patients needing to attend medical appointments or for delivering grocery shopping for the elderly or at-risk individuals.
"Anything that's non-essential has really declined, and a lot of our competitors have closed their doors. From an economic point of view, that probably is the best thing for me to do,"
"But we would be delighted to play our part, if we could take the pressure off emergency services. Ambulances could deal with emergencies and we could aid patients getting to essential appointments such as chemo, dialysis, blood transfusions."
Mr Kearns went on to propose that taxi drivers dressed in personal protective clothing and equipment could be provided exclusively to hospitals to transport regular patients without COVID-19 symptoms and that cars will be cleaned after every ride.
Taxi drivers at Dublin airport are certainly feeling the burden. Normally they have a wait time of about 40 minutes to pick up a fare but now its about every three hours to get a fare. Planes are arriving all the time but they are empty.
Taxi drivers also feel under pressure then to take a fare even though they feel at risk because the passengers they are picking up are coming from infected zones. Even though they are disinfecting their cars after every ride, they are still fearful that they will contract the virus.
Joe Herron, president of the Irish Taxi Drivers' Federation, said taxi drivers are "particularly vulnerable" to the virus.
"First of all, it's one of the occupations where you're more vulnerable to get it because you're in a closed area, a vehicle,"
"Most are family men, and lots and lots of them have mortgages, so they need an income. As a taxi driver, you just don't have any back-up as such. People in Amazon and stuff, they were all working from home – but we can't do that."
If you are a passenger in a taxi, please be especially aware that they are vulnerable and open to the infection so it is recommended that passengers touch the inside of the taxi "as little as possible" and be prepared to pay by card and be mindful of your own social distancing etiquette at this time.
Author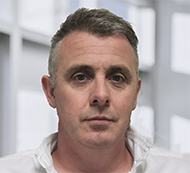 Justin Kavanagh
Justin Kavanagh is a recognised leader in automotive intelligence and vehicle data supply to the entire motor industry. He has almost 20 years experience in building systems from the ground up. As the Managing Director of Vehicle Management System, he understands the need and importance of trustworthy and reliable vehicle history and advice to both the trade and the public.
Follow me on LinkedIn
---