How one rat could write-off your car?
Rats don't give a rats about your car!
One Dublin woman was unfortunate to have her car written-off by a rat which destroyed part of her vehicle.
As a result, Dublin City Council is facing calls to bring a major rat problem under control in one of the city's flat complexes.
Pauline Nolans' car was destroyed when the rat got under the bonnet of her 2005 Ford Fiesta and gnawed on the timing belt and subsequently destroyed the engine.
Pauline, who lives at the flats on Cuffe Street, was driving out of the complex on Friday morning when the engine made a loud bang. As she continued to reverse she could see the dead rat on the ground and as you would, she kept going.
In hindsight, this was not the best decision as she found out to her dismay. By the time Pauline reached her destination, the engine had completely seized.
As she was a member of the AA, she called for assistance and when the mechanic arrived he was able to determine that it was rats that had got into the engine and destroyed the timing belt. He knew this as there were traces of rat infestation under the bonnet.
It would seem that the rat got trapped in the timing belt somehow and twisted it. Pauline said that she was fortunate not to get into a collision or serious accident because of the failed engine.
Unfortunately, her car had to be written-off by the insurance company but there are questions now surrounding the liability of the written-off vehicle as it is the council's responsibility to keep vermin infestation under control at this particular complex.
Dublin City Council has previously sent exterminators to the flats in order to tackle the problem and to get rid of the rats. Pauline feels though that what was done was not sufficient and is seeking a major clean-up of the area where she lives.
She also said that this problem has been going on for ages and when you go out in the evening time rats can be seen and heard scurrying about in the flat complex and particularly under bins.
Local Councillor Chris Andrews has called on Dublin City Council to escalate the rat control procedures in the area to counteract the ongoing rat issue. He said:
"It's an ongoing problem. There's a lot of buildings going up in the area with student accommodation and hotels that displaces rats and residents, unfortunately, are picking up the tab."
"You'd have to look for better rodent control measures in new developments."
"Sometimes there's a brief mention of rodent control plans in different planning applications but it has to go up a level now."
Dublin City Council has said that they will bait the Cuffe Street Complex again this week and that it will be monitored on a regular basis. They work along with the HSE in the alleviation of rat sightings. They have dedicated teams who work in the area of vermin control.
They work closely with residents, caretakers, housing complexes and area officers in an effort to keep the rat problem at bay. Part of the works includes unblocking sewer pipes, filling and sealing holes and gaps, removing debris and meeting as well as discussing with residents their own responsibilities with regard to infestations.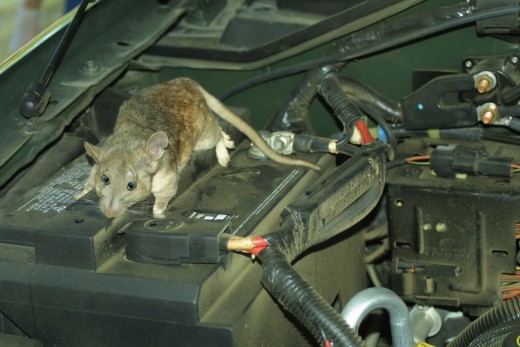 ---