Inspecting the Body and Paintwork When Buying a Used Car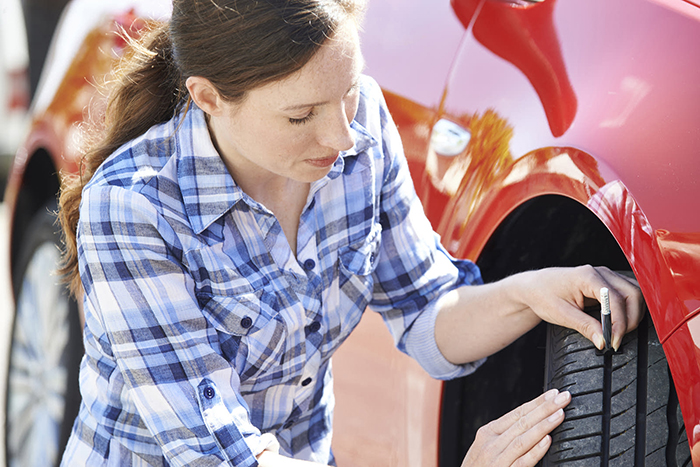 When it comes to purchasing a used car, one of the first things to consider is the condition of the car's bodywork. A car's bodywork can reveal a lot about its history and an independent car history check will provide valuable information about the vehicles accident history and write-off status. Alongside this, it's important to inspect a cars paint and bodywork carefully before making a purchase. If you don't feel confident doing this yourself, you can purchase an on-site car inspection and have the car inspected by an automotive specialist. Here are some tips on how to check the condition of a car body before you buy.
First Impressions Count
First things first, what is your impression when you first lay eyes on the car? What words spring to mind? Does the car look 'fresh'? Does the body look 'Straight'? Your first impression of the car, particularly when taking an overall view of it from a distance, can often tell you a lot about the car even when a great effort has been made to present the car in top condition. Whatever else you find, if it doesn't 'feel' right, it's worth taking extra care before you decide to buy. A car history check is essential in this case, to check for any recorded accident history and to verify that the car has not been previously classified as a write-off.
Thoroughly Check the Body for Rust
One of the most important things to look for when inspecting a car's bodywork is rust. Rust can cause serious cosmetic and structural damage to a car, and it's important to identify it early. While many modern cars don't suffer rust in the same way as older cars, faulty repairs or stone chips can allow rust to form early. Check the car's bodywork for rust spots, which may appear as small bumps, paint bubbles or rough patches on the surface of the car body. Pay particular attention to areas where rust is known to occur, such as the wheel arches, the bottom of the doors, and the closing edges of the boot lid. Anywhere that mud or grit can lodge and hold water is a potential area for the onset of rust. If paintwork has been damaged, take care to check these areas. Anywhere the paint surface has been broken will allow water to make contact with bare metal, quickly causing rust and corrosion.
Look for Signs of Repainting
An essential part of inspecting a car's bodywork is a sign of repainting. Repainting can indicate that the car has been in an accident or has suffered other types of damage. Look for areas where the paint doesn't quite match the adjacent panels, or where the paint appears to be thicker than in other areas. You can also use a magnet to check for body filler underneath the paint, which can indicate that the area has been previously repaired. Over-spray on body trims, lights and window-rubbers is also an obvious sign of the panel having been repainted.
Check for Dents and Scratches
Dents and scratches are an inevitable part of a cars life and unrepaired damage will affect its resale value. Look closely at the car's bodywork for any signs of dents or scratches, particularly in vulnerable areas such as the corners of the bumpers and the edges of the doors. These can often be difficult to see, so be sure to inspect the car in good light, and from different angles. Run your hand over the surface of the car to feel for any imperfections. Never view a car in the dark or under artificial light. Likewise, never view a car in the rain, as water will make even the dullest paint look bright and shiny.
It's easy for the seller to dismiss small scuffs or marks but keep in mind when striking a deal, that even the smallest scratch or dent can require painting an entire panel, which may result in a very hefty repair bill.
Inspect the Panel Gaps and Alignment
The bodywork of a car is made up of many different panels, and care should be taken to inspect the alignment of each one closely. Look for signs of damage, such as dents, scratches, or rust spots. Pay particular attention to the edges of the panels, which are often the first areas to show signs of damage. Look at the gap between panels and doors, often referred to as 'Shut-lines'. Make sure they appear even and consistent throughout the car. Compare the gaps in doors for example, to the other doors to see if there are obvious differences.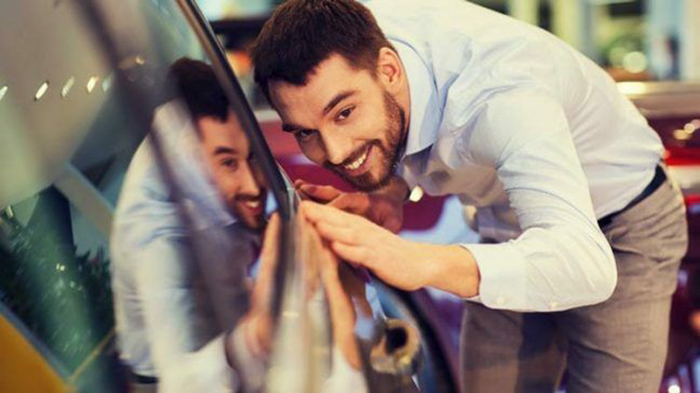 Check the Operation of doors and windows
Open and close each door several times, paying attention to any unusual noises or resistance. Do the same with the bonnet and boot lid. Check the windows for cracks or chips, as these can indicate that the car has been in an accident. Look for any differences in the tint of the windows, which will suggest the window has been replaced with an incorrect glass. Look closely also, at all lights and indicators and mirrors for signs that any look newer and may have been replaced.
Check the Tyres for Uneven Wear
The condition of a car's tyres can provide vital clues about its condition and history. Look closely at the tyres for signs of excessive wear and tear. Uneven wear can indicate that the car has alignment problems, while damaged tyres can indicate that the car hasn't been well treated.
Inspect the Vehicles Under body
The under body of a car can provide important information about its history. Look for signs of rust or damage to all elements of the under body, the exhaust system, suspension, and other components. Pay particular attention to any areas where the car may have been damaged by impact with kerbs, speed ramps or being driven over an object. Look for creases or twisting in structural components as well as tears in the floor pan. Pay particular attention to signs of the under body sealer having been damaged, as rust will quickly form in these areas.
Take the Car For a Test Drive
Finally, it's critically important to take the car for a test drive before making a purchase. This will allow you to get a feel for the car's overall condition, including its handling and performance. Pay attention to any unusual behaviour in the steering or braking, as this can be a sign of underlying body or chassis damage.
By following these tips, you can identify potential issues early and make an informed decision about whether or not to purchase the car. Remember, it's always better to be safe than sorry, so take your time and inspect the car carefully before making a purchase. For complete reassurance, purchase a car history check and to verify the cars accident history, write-off status and much more.
Finally, it's worth remembering that previous repairs are not necessarily a reason to avoid buying a car. Any industry professional will tell you "They've all had paint", particularly a car that's more than a few years old. A small scrape in a car park, a trolley dent at the supermarket or any number of small tips and bumps will all necessitate a panel repair and some repainting. It doesn't by any means mean it's a bad buy, as long as the car has been professionally repaired and repainted to the appropriate standard.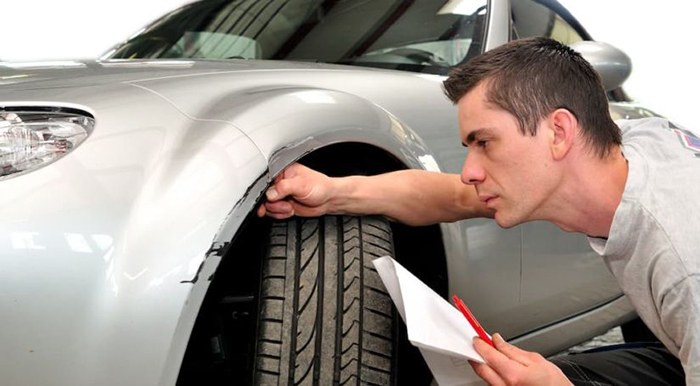 Author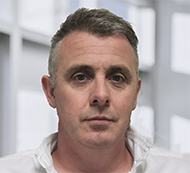 Justin Kavanagh
Justin Kavanagh is a recognised leader in automotive intelligence and vehicle data supply to the entire motor industry. He has almost 20 years experience in building systems from the ground up. As the Managing Director of Vehicle Management System, he understands the need and importance of trustworthy and reliable vehicle history and advice to both the trade and the public.
Follow me on LinkedIn
---