Hyundai will spend $4 billion to develop autonomous cars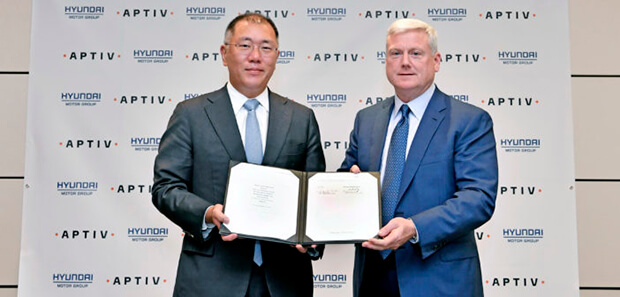 Hyundai is set to fork out $4-billion in a joint venture to develop driverless cars
Two years ago, Euisun Chung, heir to South Korean car giant, Hyundai Motor group took a trip to two major driverless-vehicle hotbeds in Pittsburgh and Detroit to check out the technology being developed for autonomous driving.
That trip turned out to be very productive indeed as Hyundai announced this month it has set up a $4-billion autonomous-driving joint venture with Aptiv, a spin-off from what used to be the parts division of General Motors. Hyundai and Aptiv will join forces to develop driverless technology needed to put robo-taxis on the road by 2022.
Hyundai announced a similar partnership in last January 2018 with another U.S. company, Aurora Innovation Inc. This company is led by former project leaders with Google's self-driving car and Tesla Autopilot chiefs.
Euisun Chung is expected to take over from his 81-year-old father, Chung Mong-Koo, as Hyundai's chairman. Talking about his visit to the U.S. in November 2017, the executive vice-chairman said:
"We did meet with many other companies, but we were confident that Aptiv was really the best partner for us,"
It looks likely that Hyundai will work with both Aptiv and Aurora. Hyundai and Aurora said in January 2018 that they would bring self-driving Hyundais to market by 2021. At the moment Hyundai is both a partner and investor Aurora and the two companies have been working diligently on integrating self-driving technologies into Hyundai cars.
With the new partnership with Aptiv, the Korean car manufacturer is showing it is serious about an autonomous future. Aptiv's CEO, Kevin Clark, said in an interview.
"We always viewed this as highly complex, as very challenging,"
"It's an extremely complex solution that you need to develop, and the wider the use cases, the more complex it actually becomes."
Aptiv will control half of the venture with a 50 per cent stake, with Hyundai Motor Company parts maker Hyundai Mobis Company and Kia Motors Corporation will contribute a combined $1.6 billion in cash and $400 million worth of services including research and development.
The consortium will begin testing fully driverless-vehicle systems in 2020 and be ready to roll out an autonomous driving platform available for robo-taxi providers, fleet operators and manufacturers in 2022.
Hyundai and Kia will also collaborate on autonomous vehicles in some cities from 2021 and have a goal of launching fully driverless vehicles by 2030. As well, the partnership with Kia, the Hyundai Motor Group will contribute engineering services and research and development resources, while Aptiv will provide autonomous driving technology and about 700 of its employees.
The companies will appoint an equal number of directors to the venture, which will be based in Boston and led by Karl Iagnemma as president.
Author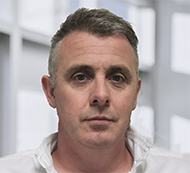 Justin Kavanagh
Justin Kavanagh is a recognised leader in automotive intelligence and vehicle data supply to the entire motor industry. He has almost 20 years experience in building systems from the ground up. As the Managing Director of Vehicle Management System, he understands the need and importance of trustworthy and reliable vehicle history and advice to both the trade and the public.
Follow me on LinkedIn
---