Ireland already playing catch up with electric vehicles

Electric vehicle sales on the up but can we keep up with required infrastructure?
Electric vehicle sales are largely increasing, which is great or at least it should be right? The increased sale of EV is exactly what we've wanted all along, however, now that it is actually a reality we cannot keep up. The infrastructure to support this, being car chargers are few and far between. They are definitely not linearly increasing alongside the increasing sale of EV's.
According to the Society of the Irish Motor Industry (SIMI), more than 2,600 EVs were registered in Ireland in the first half of 2019 with registrations growing month on month.
Tesla the leading electric vehicle manufacturer at the moment has seen an increase in Irish car sales. It is reported that in December 2018 they finished with car sales of 11.7 m which is quite an increase from 2.7 m in 2017.
As well as this, DoneDeal has reported that there has been a spike in searches for electric or hybrid vehicles on the well-known site.
It appears that there is a change in attitudes in relation to purchasing petrol and diesel cars. People do not want to buy a 'stranded asset' or something that they cannot sell when they are done with it, because who is going to want to buy a petrol or diesel vehicle when EV's are now all the rage and the dropping prices now makes them more affordable.
The main thing that is deterring people from purchasing an EV is the lack of charging stations available. This makes things inconvenient for people and with the fast-paced lives we live nowadays, this is not acceptable, we need things now!
Although we have seen a significant rise in EV's, they still only account for 3% of the whole market. This needs to increase if we are to meet that monstrous target of 1m electric vehicles on roads by 2030.
It is evident from the increase in sales that government incentives are working, directer at SIMI would urge the government to keep this going and push the increase in EV's. "We would call on the government to extend the current incentives that are in place, including the VRT relief, the grant scheme and the BIK (benefit-in-kind), out beyond the current expiry date of 2021, ideally to 2025," Cooke said.
It was also noted by Cooke that the government plan to invest 20 m into charging stations around the country, however, this will not be enough to deal with the upcoming demand and the future of EV's.
There is also the incentive to place car charging stations in every household. Ford has partnered with Bord Gais to do this and they feel that this is vital in the fight to an all-electric future.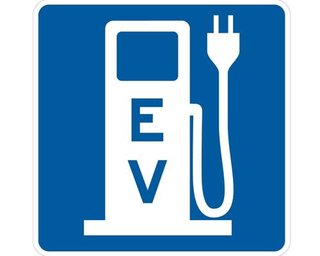 Author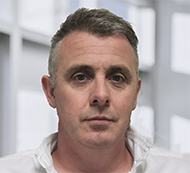 Justin Kavanagh
Justin Kavanagh is a recognised leader in automotive intelligence and vehicle data supply to the entire motor industry. He has almost 20 years experience in building systems from the ground up. As the Managing Director of Vehicle Management System, he understands the need and importance of trustworthy and reliable vehicle history and advice to both the trade and the public.
Follow me on LinkedIn
---