Joe Duffy Group sees a profit rise for the ninth consecutive year

Joe Duffy Motors bucks the trend and sees profits rise for the ninth year in a row
The Joe Duffy Group has seen profits rise for the ninth consecutive year of 2.5% or €8.8m on a turnover of €294 million, despite the weakening new car market which actually declined 4.4 per cent.
According to the Joe Duffy chief executive, Gavin Hydes, the group is continuing to see a growth of up to 5 per cent to €131 million in its used car sales. The company even had an aftersales turnover of €39 million which was a 14 per cent increase.
Used vehicle sales at the group were up 5 per cent to €131 million, while aftersales turnover rose 14 per cent to €39 million, for 2018.
During last year, the company invested in three new showrooms at its main headquarters in North Dublin, showcasing BMW, Porsche and Volkswagen. It also acquired Motorpark in Athlone back in September which focuses on the Ford and Volvo Franchise.
The Joe Duffy Group
Total Employees: 450

Locations: 20

Franchises: 21

Car Brands: 17

Total Stock: €61.23 million

New Vehicles: €38.6 million

Used Vehicle: €21 million

Parts: €1.6 million
Commenting on the state of the Irish car market, the company made the following public statement:
"due to the economic effects of Brexit, the weakening of sterling and the high level of VRT [vehicle registration tax] applied to new cars. These issues have resulted in a record number of passenger cars being imported from the UK; a large amount of these UK imports are older diesel vehicles which are significantly less environmentally friendly than newer petrol or diesel vehicles."
"Newer cars have the most up-to-date emission technologies and are less environmentally damaging than older used cars. What is required is a reform of our VRT system for new cars which will incentivise new car purchases, improve emissions, increase the Government taxation revenue on new vehicles compared to imports and most importantly, protect the jobs in our industry."
Mr Hydes of the Group went on to say that they have a strategy in place which they see as achievable where they plan for 22 businesses, 700 employees with €500 million in annual turnover. They feel that if it were not for the weakening new car market in the last four years, they would have already reached this target.
Author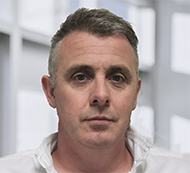 Justin Kavanagh
Justin Kavanagh is a recognised leader in automotive intelligence and vehicle data supply to the entire motor industry. He has almost 20 years experience in building systems from the ground up. As the Managing Director of Vehicle Management System, he understands the need and importance of trustworthy and reliable vehicle history and advice to both the trade and the public.
Follow me on LinkedIn
---