Ireland to ban all new ICE Vehicles from 2030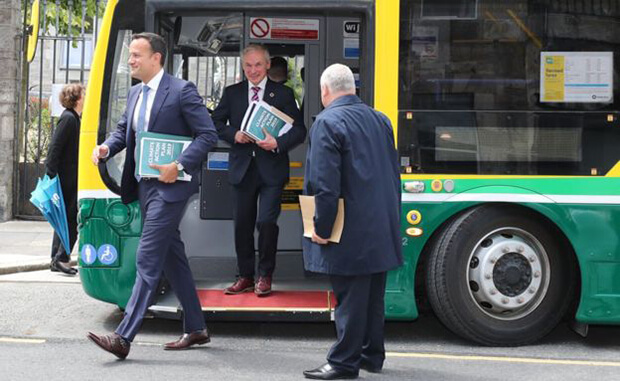 Ban on petrol and diesel by 2030
As part of a major strategy aimed at protecting the environment, the Irish Government has announced that all new petrol and diesel vehicles will be completely banned by 2030.
That means that all new cars and vans on Irish roads in just 11 years time will have to be electric.
As part of what the government is calling their Climate Action Plan, they have proposed 180 changes to legislation.
The plan highlights that the changes in Irish law will coincide with an EU-wide ban on non-recyclable plastic by 2030.
According to this Climate Action Plan document, Ireland is "way off course" in its attempts to hit its emissions targets.
Currently, Ireland is 85% dependent on fossil fuels. Richard Bruton, the Environment Minister said Ireland was "currently 85% dependent on fossil fuels" and the country's carbon footprint should be reduced dramatically.
As part of the promotion of the action plan, the minister arrived at the launch in Grangegorman, accompanied by the Taoiseach, Leo Varadkar, on a hybrid electric bus, and also several other members of the cabinet.
The plan is for the country to achieve the existing emissions targets by 2030 and then reach the goal of zero carbon emissions by 2050".
It is projected that by the time of the ban in 2030 there will be 950,000 electric vehicles on Irish roads. And as such, the government is set to invest in a "nationwide" charging network to power the new vehicles.
By 2025, at least one recharging point will be required at new non-residential buildings with more than 10 parking spaces.
National Car Test (NCT) certificates will not be granted to such vehicles by 2045. At the moment, the NCT is carried out every year on vehicles that are more than 10 years old.
Mr Bruton said that these decisions now are life changing and the effects will be rapid, so transformative adjustment will be required and nothing less will do. He declared that we all must take up the challenge #ClimatePlan2019
Also part of the plan, 500,000 homes will be 'retrofitted' to make them more energy efficient. There will also be a ban on non-recyclable plastic and to highlight this, Government departments and bodies have been instructed to stop buying single-use plastic cups, cutlery and straws. Minister Bruton went on to say:
"Ultimately this is about securing a better, healthier, more resilient future for the country,"
Author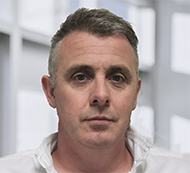 Justin Kavanagh
Justin Kavanagh is a recognised leader in automotive intelligence and vehicle data supply to the entire motor industry. He has almost 20 years experience in building systems from the ground up. As the Managing Director of Vehicle Management System, he understands the need and importance of trustworthy and reliable vehicle history and advice to both the trade and the public.
Follow me on LinkedIn
---