Irish car market may plummet in 2021

Could the Irish car market plummet over VRT rates?
The Irish car market is expected to plummet to just 55,000 sales next year according to a senior motor executive.
This could happen if the government does not move to adjust the Vehicle Registration Tax (VRT) and motor tax bands on new vehicles, in line with the new changes that have come into place with the emissions testing rules.
A new light-duty testing regime has replaced the older test which has been seen as deliberately faulty misleading. This was brought to world attention in 2015 with the Volkswagen diesel emissions scandal.
The WLTP (World-harmonised Light Duty Testing Procedure) emissions test is supposed to be revenue neutral and governments are to view this as a way to extract more tax from the people.
The EU States are also not to see the new test as a blunt instrument to get people to switch to electric cars.
The new tighter emissions testing regime that has been implemented in the EU could push vehicles into a higher tax bracket, so there has been an effect with the new test.
The old test was discredited last year, hence, the need for the new more accurate procedures. The downside of the new test is that it has identified many vehicles which will now have much higher emissions figures as a result. This is high enough to trigger major price increases for many of the bigger, more popular cars. In some cases, the increase in taxes could be as much as €4,000 on the price of a new mainstream family car, if the tax bands were not adjusted accordingly.
With more stringent testing the result is that some cars have their official CO2 emissions figures rise by as much as 40g/km, which automatically pushes some popular models into the higher tax bands.
According to Paddy Magee, country operations manager for Renault Ireland, if the government fails to adjust the motor tax bands in line with the new emissions test figures it will have a grave effect on new car sales here and would likely push more and more buyers to import used cars from the UK, which would still be taxed according to their older figures.
The Irish Government has a target for mass EV adoption. By 2030, they want 950,000 electric vehicles on Irish roads and a total ban on any non-zero-emissions new car sales from that year on. There is a backlash to this from the motor trade as it is seen as just unrealistic.
The production of electric cars in the near future will be much lower than the expected demand, global demand, particularly in major markets like the US and China. Another obstacle to the introduction of electric cars is the expense for many car buyers who will not be able to afford these new EV models.
At this time, Renault has not been approached been by the Government for advice on how to get car buyers to consider buying electric models. The Brand Director of Volkswagen in Ireland, Gerrit Heimberg, just last week also said no one within the VW Group was approached by the Government about their electric their vehicle plans.
VW hopes that by 2030, 40 per cent of their vehicles will be electric. Volkswagen has five brands in Ireland and they have definite plans to bring in EV technology as fast as they can but they also are seeking the support of the Government.
The manufacturers are reluctant to say that they can have one million cars on the road by 2030 as this seems to be impossible due to the huge uncertainty that this would bring to their customers about purchasing a combustion engine car at this time.
Renault, as well as Volkswagen, are hoping for more clarity and commitment from the government to reducing CO2 emissions with clear and realistic plans and timeframe for transition.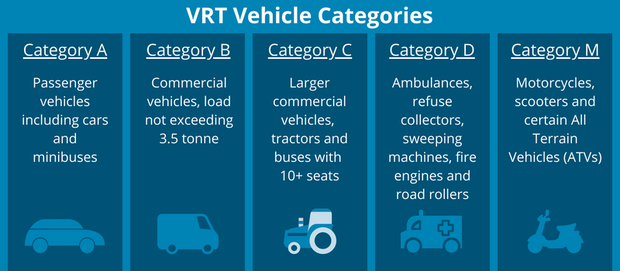 Author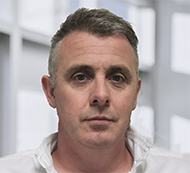 Justin Kavanagh
Justin Kavanagh is a recognised leader in automotive intelligence and vehicle data supply to the entire motor industry. He has almost 20 years experience in building systems from the ground up. As the Managing Director of Vehicle Management System, he understands the need and importance of trustworthy and reliable vehicle history and advice to both the trade and the public.
Follow me on LinkedIn
---