Irish Road Safety Week 2016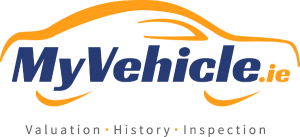 We have reached that important time of year again when we are seeing more emphasis being put on road safety. With so many deaths and injuries on Irish roads each year, Irish road users are most certainly in need of reminders that or own lives and the lives of others are so important out on the road.

This year, the Irish Road Safety Week (IRSW) will be taking place from Monday 3 October to Sunday 9 October. The Nationwide Irish Road Safety Authority (RSA) campaign will be providing road users with safety activities which it is the hope that it will shine a light on the road carnage that we invariably see every year at one of the busiest times on our roads.

This national drive to save lives, will see many events happening in communities all over Ireland in an effort to get road users more involved in road safety issues and help to save lives on our roads.

Road Safety Week Events:


Monday 3 October: the RSA will host its Annual Academic Lecture in the Ballroom Farmleigh, Phoenix Park. The theme of this year's lecture is 'Motorcycle Safety' and will be attended by a wide variety of road safety stakeholders.
Wednesday 5 October: The RSA and the Irish Tyre Industry Association (ITIA) will jointly run Tyre Safety Day where free tyre checks will be on offer to motorists in participating garages. More information will be on www.ITIA.ie . There will also be a tyre safety radio campaign airing during the week. A copy of 'Your guide to Tyre Safety' which includes information on buying second-hand tyres can be downloaded here.
Wednesday 5 October: The RSA, HSA and An Garda Síochána will host a Driving for Work Seminar on 'Managing Driving for Work'. This will be held at Rochestown Park Hotel, Douglas, Co Cork. Time: 8.30am - 1pm. Please note that places will be limited, so it is advised to email drivingforwork@rsa.ie to register your place by Friday 30 September.
Thursday 6 October: the RSA have air its 1.5 cycle safety radio edit to remind all motorists to give a 1.5metre clearance when passing cyclists
Thursday 6 October: Also on Thursday the RSA, along with HSA and An Garda Síochána, will host the second Driving for work Seminar with the theme, 'Managing Driving for Work'. Time: 8.30am to 1pm Green Isle Hotel, Naas Road, Dublin. Again, places are limited so email drivingforwork@rsa.ie to register your pace by Friday 30 September.
Friday 7 October: National Beep Beep Day will be a chance for Pre-schoolers to get involved in road safety. Please place your orders through the RSA Online Orders system in plenty of time to have you packs in time. The RSA has advised that they have a limited supply of stocks, so don't forget to place your orders as soon as possible.
All during the Road Safety Week, the RSA will broadcast its main radio ad to remind all road-users to maintain their vehicles and keep them in good running order, especially in the wet and windy winter season.

The Road Safety Authorities' Shuttle and Rollover will be visiting some schools during the Road Safety week. October 3-4, at Tuam Presentation College and October 6-7 at Ardee Community School, Co Louth. (free give-aways so visit RSA's Facebook and Twitter pages)

'Streetsmart' will bring road safety to life for children, which will prove to be lots of fun for children aged 4 -12. Using their 'streetscape' maps, children can explore the street scene and learn very much needed skills in road safety. StreetSmart will be in Cork City Hall on October 3-6

If you are in the Waterford area, The RSA will be visiting several retailing sites to give free car seat checks and advice to parents and guardians. It will be in Lisduggan S.C, Waterford Retail Park on Thursday 6 October and Super Valu, The Kilbarry Centre, Tramore Road on Friday 7 October from 10 am to 5.30pm. (For more details on the locations please visit the Check it Fits section of their website here.

During the month of October, the Road Safety Authority will also be distributing its 'Back to School' pack to secondary students and for the little ones, Sherrif Hi Glo Silver will be making appearances. This is part of a drive by the RSA to visit crèches, schools, universities, workplaces and communities throughout the week, Nationwide. The following list of activities has been arranged by the RSA in Counties around the country for Road Safety Week.
Author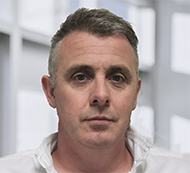 Justin Kavanagh
Justin Kavanagh is a recognised leader in automotive intelligence and vehicle data supply to the entire motor industry. He has almost 20 years experience in building systems from the ground up. As the Managing Director of Vehicle Management System, he understands the need and importance of trustworthy and reliable vehicle history and advice to both the trade and the public.
Follow me on LinkedIn
---