Ireland has one of the highest web search rates in Europe for electric vehicles

Electric vehicle websearch is one of the highest in Europe
New research is showing that interest in electric cars is very high at the moment here in Ireland with searches far outpacing most other European countries, ahead of Sweden and the UK.
Even though there is a certain amount of curiosity about electric vehicles here, we are far behind most other countries when it comes to EV technologies and we have a long way to go in the next decade to reach EV goals.
The research was carried out by a British company called Click4Reg and they discovered that Norweigians are the most interested in electric vehicles with 38.5 searches per 1000 people each month.
Malta came in second place in EV interest, followed by Iceland in third place, Denmark in fourth followed by Ireland in fifth place with 25 searches per 1,000 each month.
The European federation for the electric industry, Eurelectric, and global professional services firm EY revealed the following European EV statistics:
Number of vehicles on EU roads - 308 million

Number of electric vehicles (cars, buses and trucks) - 3 million

Expected EV growth by 2030 - 1,200% to 40 million

Norway's share of plug-in electric car sales in 2020 - 75%

Ireland's share of plug-in electric car sales in 2020 - 7.4%,
At this time, Ireland is lagging behind most other EU countries when it comes to EV infrastructure and as you can see from the stats above, Norway is the Global runaway winner when it comes to EV passenger car sales.
The Irish Government is encouraging mass adoption of electric cars over the next ten years, but a headache for those given the task of ramping up infrastructure in the country.
The Transport Minister, Eamon Ryan addressed a group of stakeholders at an Institute of International and European Affairs event on Irish energy policy. He said that for there to be a seamless transition to net-zero emissions "we will have to act fast, because these cars are coming at scale, and will need powering".
The fact of the matter is that the EV charging infrastructure in this country is abysmal. Mr Ryan said that, while Ireland may have been one of the first countries to have a charging infrastructure that "really put us up ahead of the pack...we have fallen behind from where we need to be",
According to the ESB Ireland currently has about 1,100 public charge points available nationwide. They went on to say that they are currently investing €20m in a "comprehensive programme to expand and enhance the charging network".
It may be true that Irish motorists are interested in researching electric cars but we are still somewhat reluctant to fully embrace this technology, most likely due to the huge expense of purchasing a new electric car and also the terrible range with most and lack of infrastructure.
Even if you do find a charge point, you may find a car parked in the charging bay and if you manage to actually get a spot, the charger may be out of service for whatever reason.
Last year, Ireland was way behind most of its EU neighbours when it came to the highest share of EVs in sales last year, although we are still ahead of the United States and China.
Author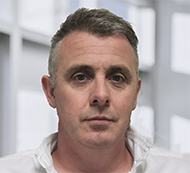 Justin Kavanagh
Justin Kavanagh is a recognised leader in automotive intelligence and vehicle data supply to the entire motor industry. He has almost 20 years experience in building systems from the ground up. As the Managing Director of Vehicle Management System, he understands the need and importance of trustworthy and reliable vehicle history and advice to both the trade and the public.
Follow me on LinkedIn
---