Jaguar Land Rover running out of parts due to corona virus
Jaguar Land Rover in the UK has said that production is being affected in part due to the lack of parts.
They have resorted to bringing in parts in suitcases because of the corona outbreak bringing parts manufacturing to a standstill in China.
The car firm says it has resorted to bringing in parts in suitcases as COVID-19 threatens to damage UK vehicle output.
The supply chain problems will certainly create major issues for JLR from next month if the situation doesn't improve according to the Jaguar Land Rover boss.
Ralf Speth said there are enough parts to keep the UK plants going for this week but warned that manufacturing in March will be affected. He said: "We have flown parts in suitcases from China to the UK."
China is the world's second-largest economies and with the major factory restrictions, it certainly will have global consequences on manufacturers. Already, Apple has been among a growing number of companies to be affected by the outbreak in China. Ralf Speth told Sky News:
"This is an issue for the complete car automotive industry.
"We don't know how long it will take before the supply chain comes on stream again in China,"
The JLR factory in China is set to re-open next week following an extended Chinese New Year break but the company admits that parts were only secure for another week.
Earlier this month, JLR announced it would halt production on selected days over a four-week period from late February at its Castle Bromwich factory in the West Midlands.
It also said it would stop production on some half or full days at its nearby Solihull facility until the end of March.
Along with these problems and issues, they announced 500 job losses in January at their third vehicle production plant at Halewood on Merseyside. Worryingly for the manufacturer there was a 2.3% decline in the final three months of 2019.
Author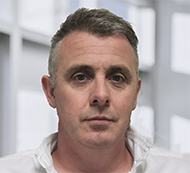 Justin Kavanagh
Justin Kavanagh is a recognised leader in automotive intelligence and vehicle data supply to the entire motor industry. He has almost 20 years experience in building systems from the ground up. As the Managing Director of Vehicle Management System, he understands the need and importance of trustworthy and reliable vehicle history and advice to both the trade and the public.
Follow me on LinkedIn
---