Jaguar Land Rover Sales Plunge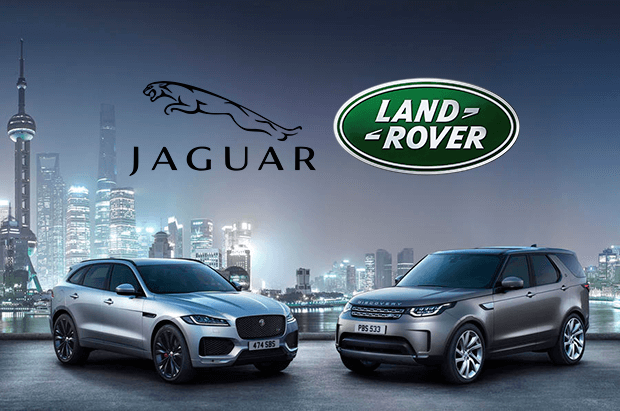 Sales of Jaguar Land Rover cars have fallen sharply, making a big loss as sales drop by 13%.
This takes the famous automaker into a loss for the three months to the end of September making a pre-tax loss of £90m for the quarter, compared to a profit for the same period a year ago.
JLR have blamed lower sales in China for the decline, as well as uncertainty in Europe over diesel and Brexit. As a result of this loss, it is launching a "far-reaching" cost-cutting programme to improve profitability.
The planned £2.5bn turnaround programme will include reducing investment and taking out inventory and working capital and the new strategy, according to their chief executive, Ralf Speth, will "lay the foundations for long-term sustainable, profitable growth".
The company's Solihull plant, where it makes Range Rover and Jaguar models, is currently closed for a two-week shutdown in response to "fluctuating demand". That follows a move to a three-day week at JLR's Castle Bromwich plant.
Jaguar Range Rover was always the jewel in the crown of the UK car manufacturing industry, famous for their top-end and very British luxury models. This has helped them hit huge export markets in Europe, the US and increasingly in China.
But in recent times, JLR has been hit by a series of problems, specifically many of its models having diesel engines and affected by recent environmental worries about diesel. It has also been very slow in adapting to demand for new hybrid and electric versions.
Coupled with these pressing issues, the North American market is also slowing down, but it is in China that it has had its biggest problems. JLR says sales there have been hit by consumer uncertainty following import duty changes and escalating trade tensions with the US.
Not only that, but other luxury car brands are increasing sales in China so this is a worrying factor for JLR as it is not clear why they should be suffering there so badly.
The company has already cut back production at two plants and have layed off agency staff. With their proposed money-saving strategy of £2.5bn in costs over the next 18 months to improve cash flow, it is likely to mean a tough time for them and its suppliers.

Sales have been declining in Europe due to the weaker demand for diesel vehicles and also because of the introduction of new emissions-testing rules and uncertainty related to Brexit.
David Bailey, motor industry specialist at Aston Business School, said after years of strong performance, including weathering the financial crisis, JLR was now facing a "perfect storm" which would inevitably lead to more job losses.
"We've seen 1,000 job cuts already. I think we'd expect to see more in the New Year. I can't see how they'd make £2.5bn of savings without laying off workers,"
He said while management could be criticised for not moving away from diesel and into hybrids quickly enough, the main factors affecting sales were outside their control.
JLR's revenues were £5.6bn on sales of 129,887 vehicles in the three months to October.
As a result, JLR's parent company, Tata Motors, reported a net loss £110m for the quarter. Tata Motors is part of the Tata conglomerate, which operates in sectors from tea to steel.
JLR was bought by India's Tata Motors ten years ago. It now employs around 40,000 people in the UK. It also has manufacturing facilities in China, Brazil, India and Austria, and a major new production site in Slovakia.
---