Cars sales figures for October 2018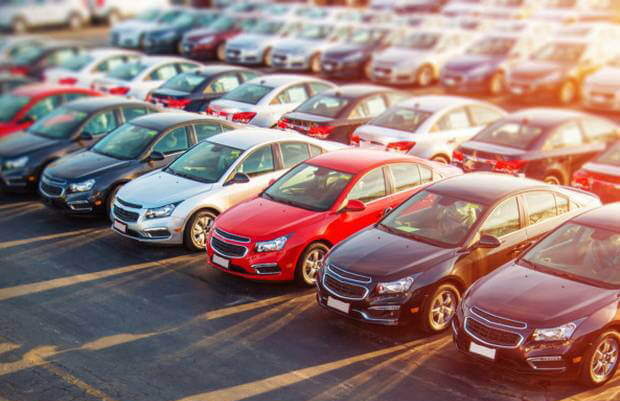 Car Market Overview for October
The MyVehicle.ie Nationwide Market Overview report for the month of October 2018 shows that of the top ten used cars sold by Independent car dealers in Ireland, the number one best selling car was the Volkswagen Passat.
When it came to Franchise dealers, of the top-ten used cars sold, the number one spot again went to the Hyundai Tucson with the Nissan Qashqai coming in second and the Volkswagen Golf again coming in the third position like September.
As MyVehicle.ie has shown many times before in previous market overview reports, the best-selling cars in the Republic of Ireland from Franchise and Independent dealers are all diesel fuel cars.
Another telling fact of the statistics is that of the quickest selling cars from Independent dealers was the Volkswagen Golf (Petrol) and the quickest selling car from franchised dealers for the month of October was the Renault Clio (Petrol)
Seven out of the top ten cars sold privately in October were also diesels, with eight out of the top ten overall valued cars also being diesels.
Interestingly, the top car valued overall during the month of October 2018 was a Hybrid Toyota Yaris. The Toyota Yaris Hybrid was also the second-highest quickest selling car by Franchise dealers during the same period.
Top 10 Used Cars Sold by Independent Dealers
2015 Diesel Volkswagen Passat
2014 Diesel Nissan Qashqai
2015 Diesel Volkswagen Golf
2014 Diesel BMW 5 Series
2014 Diesel Opel Insignia
2015 Diesel Opel Insignia
2014 Diesel Volkswagen Passat
2015 Diesel Nissan Qashqai
2014 Diesel Ford Focus
2012 Diesel BMW 5 Series
Top 10 Used Cars Sold by Franchise Dealers
2016 Diesel Hyundai Tucson
2015 Diesel Ford Focus
2015 Diesel Hyundai ix35
2016 Diesel Toyota Rav4
2015 Diesel Volkswagen Golf
2015 Diesel Nissan Qashqai
2016 Diesel Ford Focus
2016 Diesel Renault Kadjar
2016 Diesel Volkswagen Golf
2015 Petrol Ford Fiesta
Top 10 Quickest Sellers by Independent dealers
2013 Petrol Volkswagen Golf
2008 Petrol Audi A3
2008 Petrol Toyota Corolla
2005 Petrol BMW 1 Series
2013 Diesel Audi A7
2014 Diesel Hyundai Santa Fe
2015 Petrol Nissan Pulsar
2015 Diesel Opel Astra
2006 Petrol Ford Focus
2013 Diesel Toyota Auris
Top 10 Quickest Sellers by Franchise dealers
2012 Petrol Renault Clio
2013 Hybrid Toyota Auris
2015 Petrol Mitsubishi Outlander
2012 Petrol Audi A1
2014 Petrol Fiat 500
2012 Diesel Mercedes-Benz GLC-CLASS
2007 Petrol Lexus IS250
2016 Petrol Toyota Aygo
2015 Petrol Hyundai ix20
2011 Petrol Fiat 500
Top 10 Used Cars Sold Privately
2008 Diesel BMW 5 Series
2009 Diesel Ford Focus
2011 Diesel BMW 5 Series
2012 Diesel Volkswagen Golf
2008 Diesel Volkswagen Passat
2008 Diesel BMW 3 Series
2006 Petrol Ford Focus
2007 Petrol Volkswagen Golf
2011 Diesel Volkswagen Passat
2007 Petrol Ford Focus
Top 10 Overall Cars Valued
2016 Hybrid Toyota Auris
2012 Petrol Toyota Yaris
2014 Diesel Mercedes-Benz CLS-Class
2016 Diesel Volkswagen Golf
2012 Diesel Volvo S80
2015 Diesel Ford Focus
2015 Diesel Nissan Qashqai
2012 Diesel Ford Focus
2015 Diesel Volkswagen Golf
2016 Diesel Ford Focus
Author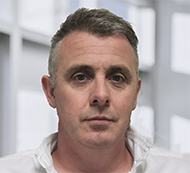 Justin Kavanagh
Justin Kavanagh is a recognised leader in automotive intelligence and vehicle data supply to the entire motor industry. He has almost 20 years experience in building systems from the ground up. As the Managing Director of Vehicle Management System, he understands the need and importance of trustworthy and reliable vehicle history and advice to both the trade and the public.
Follow me on LinkedIn
---