The Justice Minister is unhappy with a proposed new clampdown on speeding

Justice Minister Charlie Flannagan against proposed new speeding laws
Minister for Justice and Equality Charlie Flanagan, is 'not in favour' of a clampdown on a new speeding being implemented by the Transport Minister Shane Ross.
He will actively oppose the new anti-speeding laws that will see drivers face graduated penalties depending on how fast they are driving over the speed limit.
The new proposals will also see motorists getting fined if they do not carry their driving licences with them while driving and this is something that the Justice Minister is also opposing.
The Minister for Justice told media sources that he is certainly not in favour of the proposed mandatory sanctions by the Transport Ministry because of what he sees as potential "unintended consequences."
Charlie Flannigan believes that the Gardaí and Judges should retain some sort of discretion and his belief is that the introduction of mandatory
"Mandatory sanctions or the removal of discretion is a blunt instrument and can have unintended consequences...In principle, I don't favour it."
Last year there was strong private opposition to the proposal from Fine Gael ministers but the comments made by the Justice Minister is the first public criticism.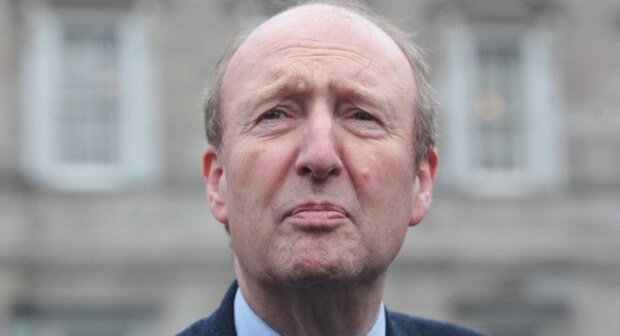 The discussion about graduated speeding penalties and the removal of Garda discretion on drivers' licences was brought up in a Cabinet sub-committee last December but it would appear that Ross has some opposition amongst other members of the Government, including Mr Flannagan who has the power over the Gardaí and enforcement of the law. Mr Flanagan said:
"There is an element of judicial discretion as far as speeding is concerned. Each and every case is looked at on its own merits the circumstances of the driving and the speed.
"In every case, a judge takes into careful consideration the driving and the speed in the context of road conditions, weather conditions, danger, [and] evidence of the guard.
"Similarly as far as gardaí are concerned they have a range of charges that they can bring in terms of dangerous driving, careless driving, driving without due care and attention, and speeding - all of which look at driver behaviour."
Proposed new speeding laws
Faster than 10kmh over the speed limit - €80 fine 3-5 penalty points.

Driving 20kmh over the speed limit - €150 fine 4-6 penalty points.

Driving 20kmh - 30kmh over the speed limit - €200 fine up to 7 penalty points.

Driving in excess of 30kmh above the speed limits - charged with dangerous driving.
A spokesman for the Minister said: "The policy is to bring in graduated speeding fines." These plans would see the removal of garda discretion to allow motorists caught speeding and without their drivers' licence to present it at a Garda station by a set period of time. But Mr Flanagan said: "I think Garda discretion serves an important purpose in the context of our road traffic regime."
---