Longford 'Chop Shop' Raided by Gardaí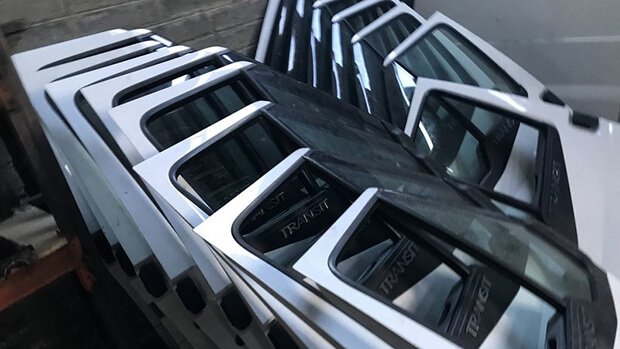 A Longford 'Chop Shop' has been raided by Gardaí who have recovered parts worth €500k. They believe the Longford site was used for the disassembly of stolen vehicles.
A chop shop is exactly that, a location or business which disassembles stolen vehicles, mainly cars, for the purpose of selling its parts. The term 'chop shop' originated from the practice of building a car from two halves by welding them together.
After a car is disassembled at one of these 'chop shops', its parts may then be sold on in a foreign country. This is mainly for several reasons. For example, in some countries, there is often lax regulation and less enforcement of laws pertaining to plates, vehicle theft, and title paperwork, so the car is less likely to be tracked or noticed.
Criminals are also hopeful that there is little incentive on the part of the victim to search in other countries, as even if the car is found, recovery may cost more (in detective, legal, and transportation fees) than the car is actually worth.
Gardaí are reporting that a major criminal gang with strong links in the UK was behind the 'chop shop' operation in Co Longford, where van parts and machinery with an estimated value of over half a million euro was discovered.
Dozens of doors and engines for Ford Transit vans were among the items recovered by gardaí. They also found, dump trucks diggers and trailers that had recently been reported stolen around Ireland and the UK.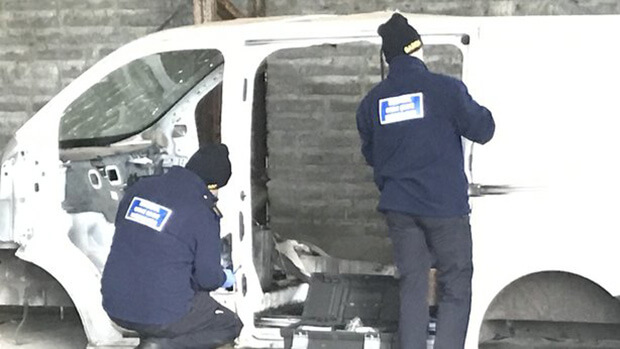 Garda Chief Superintendent, Tony Healy said one of the most alarming aspects of the discovery was the evidence to show where vans and cars had been disassembled and quarter panels chopped off to be reconnected to other vehicles.
Obviously, this criminal activity presents a serious threat to road safety and danger to the public and gardaí have already said that accidents have already occurred involving vehicles which had been disassembled in part.
Gardaí have been working with the London Metropolitan Police and other police forces in the UK alongside the stolen car unit in Dublin, and the local community in Longford to monitor the activities of the gang for several weeks.
Gardaí moved in to the warehouse last week and recovered a lorry already loaded with construction site machinery that had been reported stolen.
Chief Superintendent Healy said he wanted to warn the public about the dangers of buying cheap machinery through online sales outlets, adding that if machinery for sale on a website looks cheap then there is an obligation on the purchaser to ensure they are not buying stolen property.
He said most of the equipment and machinery recovered at the Chop Shop in Co Longford had been offered for sale online and gardaí were now monitoring these websites on a daily basis.
Gardaí are still on site at the warehouse and are completing a forensic examination on some of the vans and other vehicles that had been cut up.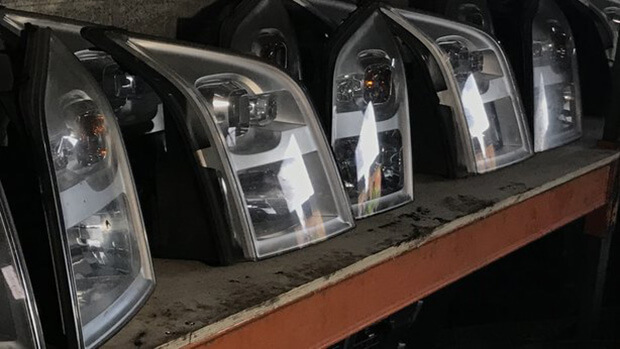 In the Czech Republic, there are 2.7 million registered cars. It has been estimated (made on a sample of 240,000 cars) that 450,000 or a whopping 16% cars in that country were once stolen or contain stolen parts. For example, in 2004 a total of 23,000 cars were stolen in the Czech Republic of which only 4,000 (17%) were recovered.
A Czech representative of foreign insurance companies, Pavel Nahodil, estimated that about 7% of the regular market price is paid for a stolen first-generation Škoda Octavia car in a chop shop.
Car buyers have been urged to take precautions when buying online in order to protect themselves from fraud and from buying stolen vehicles and stolen vehicle parts.
Gardaí have confirmed that these 'Chop Shop' stolen parts are being offered online for sale through well-known websites such as DoneDeal.ie etc. These kind of ads are pulling in interested buyers with price points of just €1.
The kind of fraud you will typically come across on these online advertising sites are cars that are sold with false documentation where the chassis number does not match the records presented to the buyer.
It is, therefore, very important to have a pre-purchase vehicle history check carried out to make sure that the chassis number on the vehicle correlates with the documents and matches what is on the vehicle history report.
Consumers may also be fooled by fake NCT certificates and motor tax discs. Here is the importance of purchasing a Full Vehicle History Check so as to know the history of a vehicle.
Some unsuspecting buyers have also paid deposits to bank accounts in other EU member states for vehicles advertised on "fake eBay pages". The buyer then hears nothing from the seller and the legitimate website has no record of a bogus sale item.
Meanwhile, Gardaí are still completing a forensic examination of the 'Chop Shop' warehouse on some of the vans and other vehicles that had been cut up.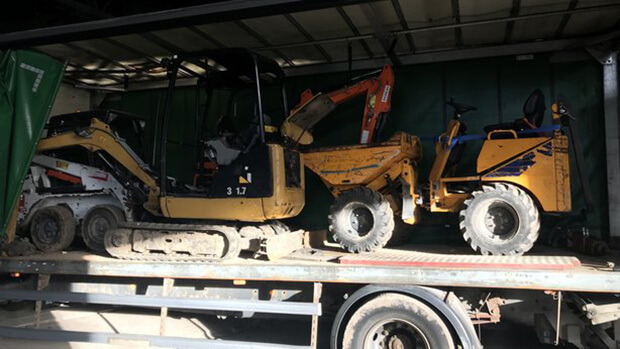 ---