Car market for December 2018
Car sales during December
The MyVehicle.ie Nationwide Market Overview report for the month of December 2018 shows that of the top ten used cars sold by Independent dealers in Ireland, the number one best selling car was the Ford Focus.
This is a change from the Opel Insignia which held the number 1 spot in November.
When it came to the top ten used cars sold by Franchise dealers for the month of November, the number one spot went this time to the Volkswagen Polo which is a change from November which had in the top spot, the Volkswagen Golf.
The trend toward sales of diesel cars in Ireland is ongoing despite the global backlash against diesel fuel.
The quickest selling car from Independent dealers in December was the Diesel Diesel Ford S-Max and the quickest selling car among the Franchise Dealers was the Diesel Mercedes-Benz CLC-Class.
The December report reveals that of the top ten cars sold privately, eight out of ten were also diesels.
Top 10 Used Cars Sold by Independent Dealers
2015 Diesel Ford Focus
2015 Diesel Volkswagen Golf
2015 Diesel BMW 5 Series
2015 Diesel Nissan Qashqai
2012 Diesel Ford Focus
2014 Diesel BMW 5 Series
2014 Diesel Volkswagen Passat
2013 Diesel BMW 5 Series
2015 Diesel Ford Mondeo
2014 Diesel Nissan Qashqai
Top 10 Used Cars Sold by Franchise Dealers
2018 Petrol Volkswagen Polo
2018 Diesel KIA Sportage
2016 Diesel Hyundai Tucson
2015 Diesel KIA Sportage
2018 Diesel BMW 5 Series
2015 Diesel Volkswagen Passat
2018 Diesel Volkswagen Tiguan
2018 Petrol Nissan Micra
2016 Diesel BMW 5 Series
2018 Diesel Renault Megane
Top 10 Quickest Sellers for Independent dealers
2014 Diesel Ford S-Max
2004 Petrol Renault Megane
2006 Petrol Renault Clio
2005 Petrol Ford Focus
2006 Petrol Ford Mondeo
2009 Diesel Audi A3
2007 Petrol Peugeot 407
2009 Diesel Mercedes-Benz CLC-Class
2009 Petrol Ford Fiesta
2012 Diesel Peugeot 508
Top 10 Quickest Sellers for Franchise dealers
2011 Diesel Mercedes-Benz CLC-Class
2016 Diesel Renault Scenic
2009 Petrol Ford Fiesta
2018 Diesel Mercedes-Benz GL-Class
2012 Diesel Volvo S40
2015 Petrol Peugeot 208
2016 Diesel SEAT Ibiza
2013 Diesel Ford Fiesta
2008 Diesel Audi A4
2015 Diesel Hyundai Tucson
Top 10 Used Cars Sold Privately
2008 Diesel BMW 5 Series
2008 Diesel BMW 3 Series
2011 Diesel BMW 5 Series
2007 Diesel Volkswagen Passat
2009 Diesel Ford Focus
2010 Diesel Volkswagen Golf
2005 Petrol Ford Focus
2011 Diesel Volkswagen Golf
2008 Diesel Volkswagen Passat
2006 Petrol Ford Focus
Top 10 Overall Cars Valued
2016 Hybrid Toyota Auris
2016 Petrol Volkswagen Golf
2003 Petrol Toyota Avensis
2013 Diesel Ford Focus
2016 Diesel Volkswagen Golf
2011 Diesel Opel Insignia
2014 Diesel BMW 5 Series
2016 Diesel Ford Focus
2016 Diesel Hyundai Tucson
2015 Diesel Volkswagen Passat
Author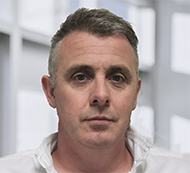 Justin Kavanagh
Justin Kavanagh is a recognised leader in automotive intelligence and vehicle data supply to the entire motor industry. He has almost 20 years experience in building systems from the ground up. As the Managing Director of Vehicle Management System, he understands the need and importance of trustworthy and reliable vehicle history and advice to both the trade and the public.
Follow me on LinkedIn
---