New Electric Mercedes-Benz EQ C SUV for Launch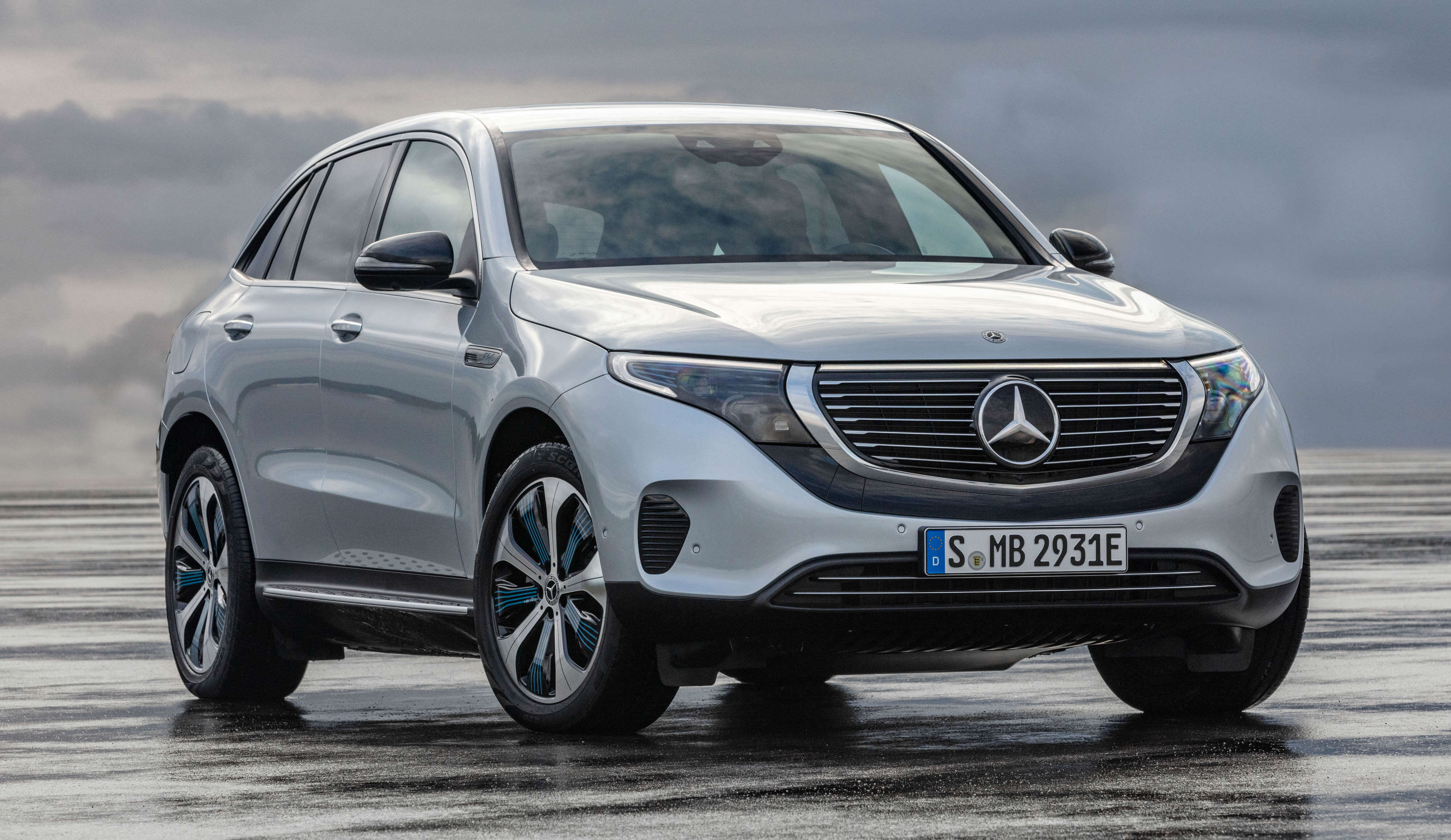 Spelling big trouble for Elon Musk and Tesla Motors, the world-famous German luxury car manufacturer, Mercedes-Benz has just unveiled its very first production electric vehicle.
This is indeed an all-out industry assault on Tesla Motors as Mercedes-Benz is not alone in seeing the electric future approaching rapidly.
Mercedes believe that they will swamp the market with their electric cars in the next five years. This first Merc EV has been named the EQC.
The EQC is basically a combination of a C-Class Merc and GLC SUV. This car is designed to go head-to-head with the Jaguar I-Pace and Tesla Model.
The EQC is similar to the all-wheel-drive Jaguar and Tesla as it has an electric motor powering each axle. The dual electric motors enable the SUV to maintain deep power reserves making a combined 300kW and 765Nm.
The top speed of the EV Merc is limited to 180km/h and it can it go from 0 to 100km/h in 5.1 seconds.
The 80kWh battery can give a range of more than 450km on one charge which is impressive and by using a fast-charging station, it can add 70 per cent battery life in 40 minutes. Like other electric cars, this model can be charged at home via regular power point or a Mercedes-Benz installed Wallbox for increased speed.
Selection of Comfort, Eco, Sport and Max Range driving modes will have a bearing on how far that charges lasts, depending on the mode chosen. When in an economical mode, the EQCs will use a haptic accelerator pedal, which vibrates to prompt the driver to take the foot off and coast.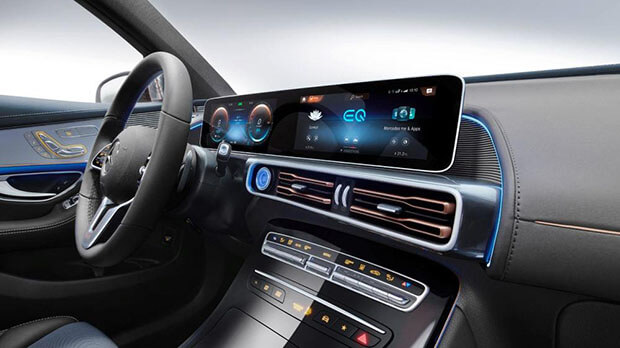 The infotainment technology in the new EV is known as MBUX (Mercedes-Benz User Experience). This system actually employs A.I. (artificial intelligence) to learn the owners driving habits and preferences. The system then tailors the infotainment and in-car functionality to suit.
For example, MBUX can understand if a driver prefers a certain radio station or can tell if you listen to this station at a particular time of the day. It can also tell if you make phone calls from your car on the way to or from work and will send you prompts to remind you.
Full details will be revealed closer to the local launch date, but production of the EQC is due to start next year with most cars likely to arrive at the end of 2019 or early 2020. However, this is just the beginning for Mercedes-Benz. The EQC is just the first of 10 electric models planned to enter production by 2022. Dieter Zetsche, who is the chairman of Mercedes-Benz said:

"With the EQC — the first fully electric SUV from Mercedes-Benz — we are flipping the switch,"
"Electric drive is a major component in the mobility of the future. We are therefore investing more than 10 billion euros in the expansion of our EQ model portfolio, and more than one billion euros in global battery production."
"As at the end of June 2018, our sales to fleet customers this year have surpassed our initial sales projections,"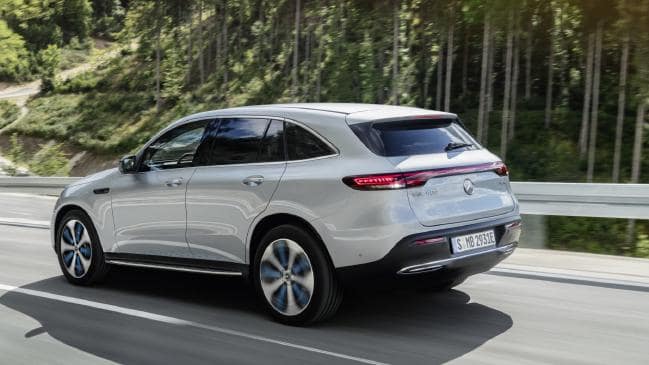 Jaguar is launching its I-Pace SUV in October, so there is a bit of competition out there in the EV SUV market. Compared to the EQC, the Jaguar I-Pace has a larger battery which can provide better performance and slightly longer range.
Audi is also releasing its e-tron electric SUV which also claims super-fast charging with an 80 per cent top-up in just 30 minutes.
Hyundai will also invariably have a huge effect on the market with it's cut-price electric Kona SUV and the Ioniq. The Kona claims to have a range of 482 km which trumps all-electric cars but the Teslas. The Hyundai Ioniq range of two hybrids (one of them a plug-in) and an EV have a much shorter range and will be more urban focused.
At this time, the Nissan Leaf is the best selling EV in the world so the new Mercedes-Benz EQ C SUV has a long way to go.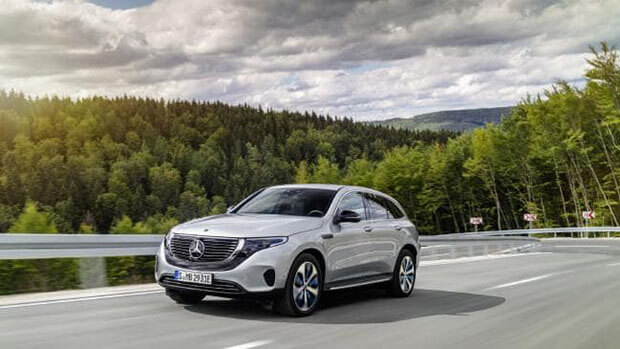 ---