Phased reopening of NCT centres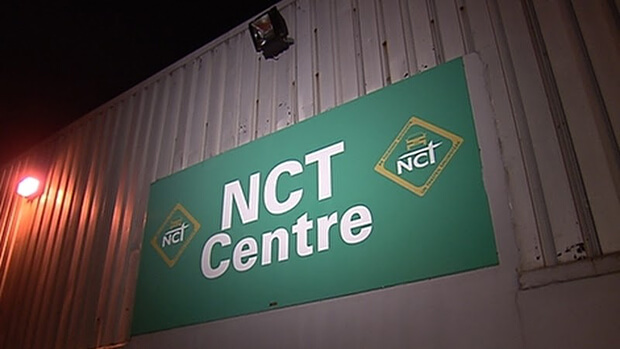 National Car Testing implementing phased reopening
As so many are aware, there have been massive disruptions due to NCT centre closures during the past few months. Not only due to Covid-19 but also due to the defects discovered with their vehicle lift equipment earlier this year.
The National Car Testing Service resumed a limited service on June 8 in 15 of their NCT test centres. They have confirmed a phased reopening after not only the Covid-19 lockdown but also because of issues related to their ramps previous to that. An additional 4 NCT centres were opened up on Monday, June 22. The NCT website homepage has the following statement:
"As a result of the NCTS being suspended as part of the Government response to COVID 19, all vehicles with a test due date on or after 28 March 2020 were extended by 4 months. Please check your test date before you book a test."
The NCT have said that if your vehicle had a due test date prior to 28 March 2020, you are now invited to make a booking online for one of the following centres:
Reopened on the 15th June:
Cork – Little Island

Cork – Blarney

Dublin, Northpoint 1

Dublin, Northpoint 2

Dublin, Deansgrange

Dublin, Fonthill

Galway

Limerick

Waterford

Letterkenny

Athlone

Ballina

Naas

Drogheda

Derrybeg
Reopened on the 22nd June:
Ennis

Enniscorthy

Killarney

Abbeyfeale
The remaining centres will reopen on a gradual basis throughout June and July. This all depends though on any changes which the Government plans to introduce.
The NCT has put Covid-19 measures in place, in each of their test centres. The Covid-19 travel restrictions still apply with a 20km restriction and so a number of the smaller more rural NCT centres remain closed until these restrictions are easeed. It is mainly larger NCT centres in higher population areas that are being opened first so as to minimise unnecessary travel for most of those attending.The NCT say on their website:
We will be opening test centres on a phased basis, subject to final approval from Government on Phase 2 of the Government's Roadmap for reopening Society and Business proceeding. The safety of the public is paramount, and we continue to be guided by public health officials and relevant national experts. If information or guidance changes, we will reassess and change our procedures and protocols accordingly
According to the Minister for Transport, Shane Ross, all vehicles which had their due date after March 28 have been given a 4 month extension. Customers are now encouraged to check the nct.ie website to find out their new test due date.
NCTS has introduced new processes at test centres to safeguard the health and safety of customers and employees.
All NCTS employees have received mandatory training on COVID 19 safety

Employees must wash their hands and use hand sanitisers before each inspection

All vehicle inspectors must wash their hands with soap and water and wear a new set of disposable gloves before inspecting the next car

NCTS Centres will be cleaned regularly with disinfectant products

New social distancing processes in place which customers are asked to follow

Vehicle Inspection Reports and NCT Certificates will be left on the front seat of the customer's vehicle following the test

Customers will be asked to wait outside the building during the test

Your vehicle must be presented in a hygienic state

Vehicle must be free of any unhygienic items such as used tissues, gloves and wipes

Only customers with confirmed appointments should present their vehicle for inspection

Only one person must present the vehicle for inspection and we are asking that vulnerable drivers and those with an underlying illness do not attend,

Whoever presents the vehicle for test must produce their own identification in the form of a driving licence.

A maximum number of customers will be permitted to enter the centre and this will be clearly signposted as you enter the centre

You are required to maintain a 2 metre distance fromNCT staff and other customers at all times when in the testing centre

Driver identification will still be required to be shown at check in, but it should not be handed to the staff member

Once checked in, customers will be advised to wait in their vehicles or if they prefer to wait outside the building.

Leave windows lowered slightly to allow for air to ventilate naturally throughout the vehicle

Ensure the air vents in the vehicle are closed and the fans are reduced to the lowest level
You can contact the main NCT call centre directly with your enquiries from 9am - 4pm on 01 4135994. You will not, however, be able to make a booking over the phone as they are requiring you to book online at www.ncts.ie.
---