Renault switches off electric car battery remotely leaving a pregnant woman stranded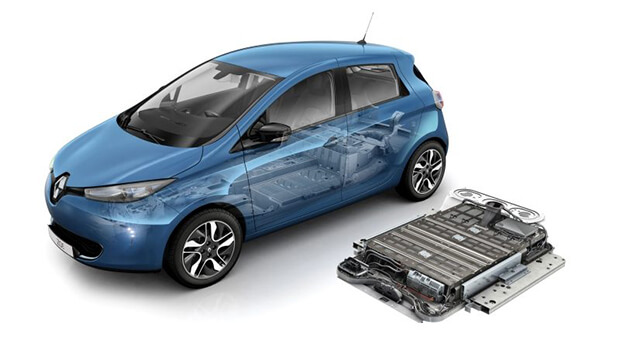 Who is in control of your electric car?
A pregnant Irish woman was left stranded on a motorway in Northern Ireland without any power to her electric car when Renault switched off her battery remotely and without any warning?
The woman eventually had to call for a tow truck to get her car off the motorway. The woman's husband, Philip Moody said she was 26 weeks pregnant and trying to make it home after a long day's work. He exclaimed: "It was disturbing. I had no idea they could even do that."
The couple bought the electric Zoe in July 2018 but they were unaware than an escalating paperwork issue could lead to a situation where they had no control over the operation of their vehicle. They certainly did not realise that the owner of the leased car could disable the vehicle remotely?
Companies such as Renault and Nissan initially only sold their electric vehicles with the option of leasing the car's batteries rather than buying them to keep the price of their EVs down. If the battery is leased, and its capacity drops below 75% of its original rate, it will be replaced for free.
Nissan dropped the lease option in 2017 when it introduced the new model Leaf and Renault now also offers the Zoe with batteries included in the price.
The County Antrim woman had no idea what the problem was when she pulled over to recharge her car in Belfast. She had just 13 miles left in the battery so when she went to recharge her battery, the re-charge failed and an advisory notice displayed saying she had "no account".
She assumed that it was just a charge point failure and she drove to a second recharge station on the M2 motorway but again she received the "no account" advisory.
She called her husband, who subsequently called the car firm who told him that a problem with the car's paperwork had led to a payments default which they knew nothing about. He asked how the leased battery came to be rejected, and he was told:
"We can remotely disable it anytime."
"They didn't even give us any warning. We had no idea of any problem at all."
He said it troubled him that the decision had been taken without notice, especially given his wife's condition. When she called him from the motorway he told how he was "worried immediately". He said:
"Being pregnant is hard enough without this undue stress. She left work at 5 pm and didn't get home until half seven at night and she was absolutely exhausted."
The couple, who are expecting their first child, had bought the environmentally friendly Renault second-hand from an independent dealer. Their documents were dispatched to Renault Finance, also known as RCI, at that time.
Even though the woman had been driving the car for about a year without an issue, no one had been in touch with them. Philip, 32, went on to say:
"I had sent off all my documents to Renault when I changed over the car. I heard nothing from them after that.
"When I rang Renault after my wife was stranded they said it's a finance problem.
"I phoned RCI, Renault's finance firm who work alongside them, and basically they said, 'Oh, you haven't been paying your contract' and that the documents hadn't been completed.
"I said, 'OK, so when did anybody contact me to say if you don't pay this by Friday we will disable your battery?'"
He added: "They had all my details, phone number, address, email but no one had been in touch at all in all that time.
"They said it's part of their process to do that, but after I had told them to show me the letter they were supposed to have sent me they admitted they hadn't done it in my case. As far as I was aware the agreement was in place. It's not like they didn't have a way to get in touch.
"Basically, they can do this and you're stranded. It wasn't the best scenario given that my wife was 26 weeks pregnant."
Renault's electric cars are typically bought outright or the battery is leased. A spokesman said that when Mr Moody took over the lease of the battery from the previous owner not all of the paperwork was completed and submitted to the firm. By rights, the company should have made contact before they remotely disabled the battery and so they apologised. The Renault spokesman said:
"The battery charging feature was remotely disabled on the vehicle when the leasing contract agreement had not been returned within eight months.
"We apologise for any stress and inconvenience caused. This is a regrettable situation as our normal processes mean that this should not have happened in this way and we will be reviewing our internal processes as a result."
Author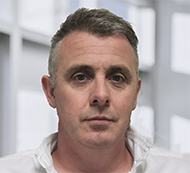 Justin Kavanagh
Justin Kavanagh is a recognised leader in automotive intelligence and vehicle data supply to the entire motor industry. He has almost 20 years experience in building systems from the ground up. As the Managing Director of Vehicle Management System, he understands the need and importance of trustworthy and reliable vehicle history and advice to both the trade and the public.
Follow me on LinkedIn
---