Revenue pursuing car dealer for millions in unpaid taxes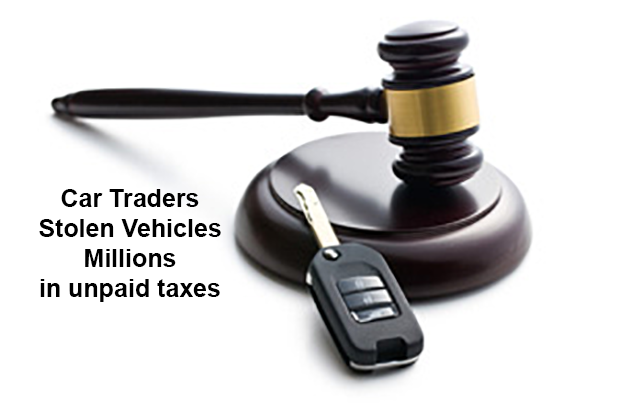 Car trader pursued by Revenue for millions!
A car dealer is being chased by the Revenue for millions in unpaid taxes after being investigated for stolen vehicles.
The dealer, John Alex Kane (45) was charged with the very serious offences of possession of stolen vehicles, criminal damage and forgery. His associate, Tomasz Zieba (22), was also charged with similar offences, relating to motor vehicles and tractors.
The dealer and his associate appeared at Longford District Court last week and the dealer faces the prospect of being jailed for interference in the work of a Revenue-appointed receiver.
Allegedly, there has been a campaign of intimidation and interference in an effort to hamper the sale of properties by the receiver.
Back in 2009, Revenue secured a judgment for €4.97m against the car dealer in connection with the non-payment of taxes on car sales, after which a receiver was appointed in 2017 in order to recoup some of the money owed.
The dealer was before Longford District Court on three charges of alleged forgery in relation to the details of vehicle purchases, an Isuzu D-Max, a Toyota Hilux and a Land Rover Discovery.
He was further charged with three counts of possessing stolen property. A John Deere 6220 tractor, (€22,000), a Toyota Hilux (€12,000), and a New Holland TM155 tractor (€19,750). There was also a charge of inducing a person to purchase the stolen John Deere tractor for €25,500.
Author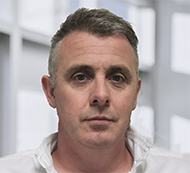 Justin Kavanagh
Justin Kavanagh is a recognised leader in automotive intelligence and vehicle data supply to the entire motor industry. He has almost 20 years experience in building systems from the ground up. As the Managing Director of Vehicle Management System, he understands the need and importance of trustworthy and reliable vehicle history and advice to both the trade and the public.
Follow me on LinkedIn
---