Sony collaborates with Honda to make electric cars

Sony Honda Partnership
The Japanese electronics giant Sony will join forces with Honda to develop electric cars by 2025.
Sony announced last Friday that they were teaming up with Honda for the electric car project. This is the latest partnership of its type between a major car manufacturer and a tech giant.
Demand for battery-powered electric vehicles is rapidly growing globally as many governments introduce tighter regulations on vehicle emissions.
Up until now, Japanese car manufacturers have lagged behind other competitors in developing these vehicles and they are now trying to make up for lost ground. Some of these major rivals in the EV market are Tesla and GM which have announced that they will go all electric by 2035.
Sony is a world leader in digital sensors and also imaging technologies so a partnership in the manufacture of electric cars is a great fit.
Sony announced their plans to enter the automotive market in January at the Consumer Electronics Show in Las Vegas. They unveiled an SUV prototype which can allow passengers to play video games made for their PlayStation 5 console.
Their objective is not to design their own cars but to have a manufacturing partner like Honda that has experience in the automotive manufacturing industry.
By partnering with a car company, they can avoid the pitfalls that have been encountered by other tech companies that have gone down the car design and manufacturing route.
Sony and Honda will form a new company this year and all the manufacturing will take place at Honda factories.
The partnership is expected to give Sony access to Honda's industry knowledge base. It also opens the opportunity for Sony to get access to the global dealer network and all the aftermarket sales opportunities that this would bring.
Honda will also benefit from the partnership with Sony by gaining access to the technology the Sony possesses in order to implement features like autonomous driving, and also to Sony's entertainment options.
Honda has also previously announced that they will build other all-electric cars, including at least two models in partnership with GM for the American market.
Author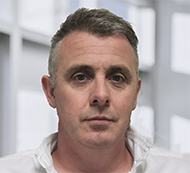 Justin Kavanagh
Justin Kavanagh is a recognised leader in automotive intelligence and vehicle data supply to the entire motor industry. He has almost 20 years experience in building systems from the ground up. As the Managing Director of Vehicle Management System, he understands the need and importance of trustworthy and reliable vehicle history and advice to both the trade and the public.
Follow me on LinkedIn
---