South Korea bans 20,000 BMW's after engine fires
The Transport Ministry in South Korea said on Tuesday it plans to ban around 20,000 BMW from the streets because of mounting public fears about engine fires.
The driving ban has been announced after 27 engines went up in flames between January and July. BMW in Korea has apologized last week and they have also embarked on a vehicle recall of 106,000 diesel vehicles including the 520d from Aug. 20.
Due to this public concern over safety issues, the Korean government has ordered that about 20,000 BMW cars that are part of the recall be actually removed from the road until they receive safety checks. The Korean Transport Minister, Kim Hyun-mee told the media.
"I am asking owners of the BMW cars subject to the recall to actively cooperate to prevent bigger accidents, despite your inconvenience,"
The transport ministry said that any owners of the affected vehicles can drive these cars for the purpose of safety checks. The ban may sound over-the-top but it is intended for quicker safety checks rather than being perceived as some kind of punitive action against the owners.
Officials at BMW in Germany have identified the root cause of the defect in these vehicles. They have said the problem exists with the exhaust gas recirculation system. At the same time, the South Korean government is conducting their own separate probe into the case and planning to take legal action if necessary.
The Transport Ministry has said that the order would be effective as soon as owners of the affected cars receive a mail notice, as early as August 15.
Author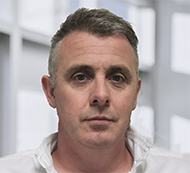 Justin Kavanagh
Justin Kavanagh is a recognised leader in automotive intelligence and vehicle data supply to the entire motor industry. He has almost 20 years experience in building systems from the ground up. As the Managing Director of Vehicle Management System, he understands the need and importance of trustworthy and reliable vehicle history and advice to both the trade and the public.
Follow me on LinkedIn
---