Tesla apologises after coming under fire from Chinese state media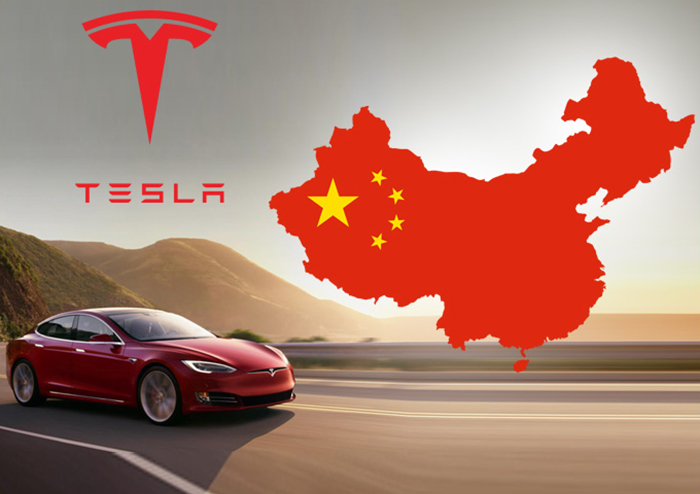 Tesla China
Tesla Motors has been attacked by Chinese State Media and has apologised for its treatment of their customers.
One particular customer was so angry with Tesla that in protest, she jumped on the roof of a Tesla during the show wearing a T-Shirt alleging vehicles had "malfunctioning brakes". As a result, the Chinese media went on the attack after which Tesla had to issue an apology.
China is one of the most important markets for the giant electric car company and the protest and subsequent media outrage overshadowed Tesla's presence at the Shanghai auto show last week.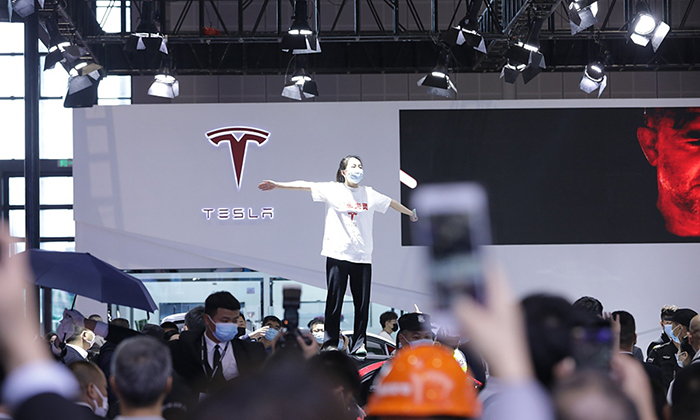 The incident drew huge crowds before security carried away the protesters. The main protester requested a refund in February alleging that she crashed her car because of 'brake failure'. The issue wasn't resolved as the customer refused to allow a third-party investigation into the accident to determine brake failure of speeding.
Tesla said that they will take responsibility for any problems with their cars but also that "our attitude is that we do not compromise with unreasonable complaints".
This statement was put out on its official account on Weibo, but this only added to the controversy with the Chinese media and Tesla was prompted to issue an apology as it was seen that they were "shirking responsibility".
"We apologise deeply for having not resolved the problem with the car owner in a timely manner...A team had been set up to handle the protester's case and "would work with any government investigation".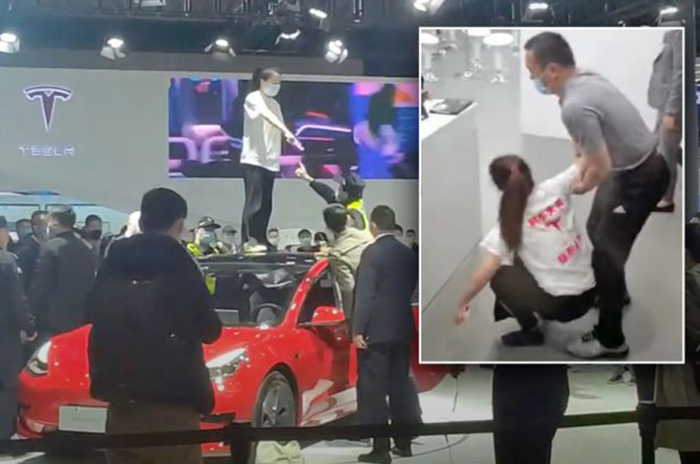 Although Tesla has had a good reputation in China and is popular with consumers, the State Media went on to say "arrogance, let alone a lack of respect for China's market and consumers, cannot be the response to that faith". Xinhua, China's official news agency, asked in a separate post: "Who gives Tesla the confidence to 'not compromise'?"
Tesla reported a massive $6.7 billion (€5.58 billion) dollars in sales last year, making China its second-largest market after the US. The founder of Sino Auto Insights consultancy, Tu Le said, "They risk alienating the one place that is the linchpin in their ambitions."

This is not the first time that Chinese state media has gone on the attack against foreign companies. They have hit back against other international brands such as Nike and H&M.
Tesla has received quite a few negative headlines in the past few weeks which is threatening to undermine Tesla's success in China. Even some military compounds in Beijing are banning Tesla owners from parking their cars inside their gated communities out of fears that the cars' cameras could pose a security threat. Tesla Motors is denying its cameras can be used to spy.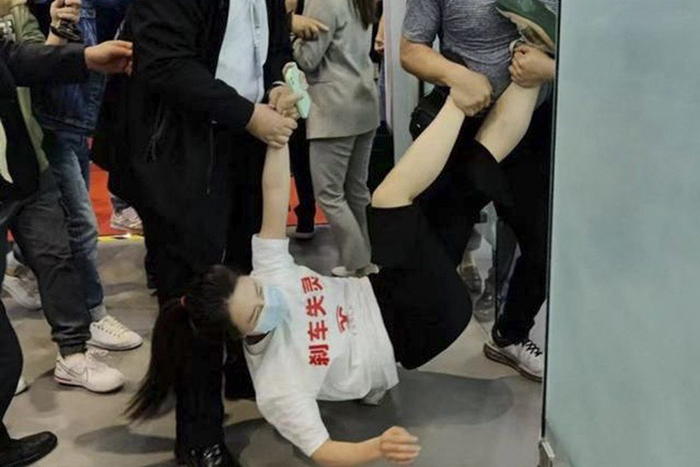 ---