Everything you need to know about the driving test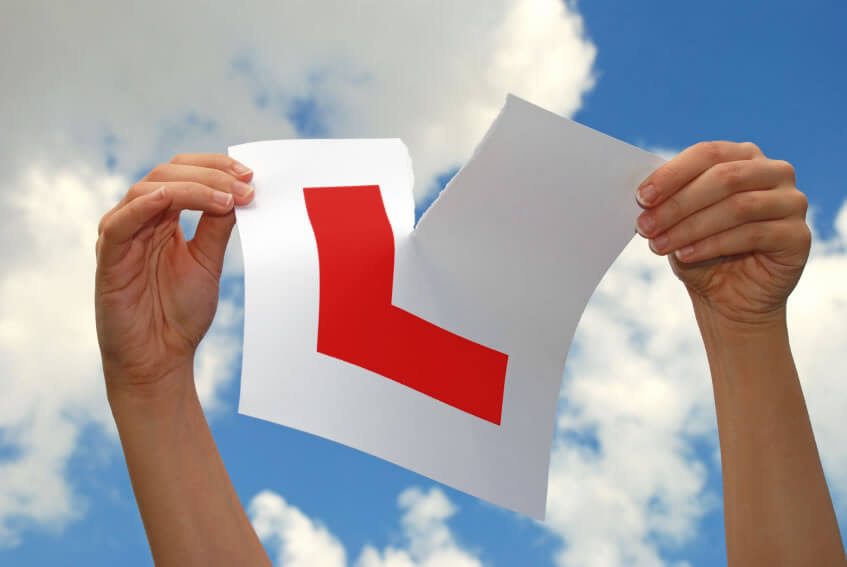 Car driving test
What does the driving test involve and what you need to know to sit the test.

Driver testing in Ireland is carried out directly by the Road Safety Authority to a standard that complies with the EU Directive on Driving Licences.
Cost
Category

Fee

A, A2, A1, B, BE, AM,W

€85

All other categories

€120

CPC Driving Test (Bus and Truck Category)

€152 (Driving Test Part 1- €120,





Part 2- €32)
You can now apply and pay for your driving test online. Alternatively, you can download the driving test application form, or you can obtain a copy from any motor tax office.
Taking the test
The driving test is probably one of the most important practical tests you will ever take and could be extremely important to you for the rest of your life. After all, you may need a vehicle for your livelihood and it is also a great asset to have if you like travelling and have the freedom that a car can give you. It can be quite daunting for many to do the driving test as many are anxious that they will not pass but the pass rates are probably higher than you think. As with any exam, if you have a good instructor and you practice and prepare for the test properly, you will have a good chance of passing.

To pass the driving test you will need to:
Maintain proper control over the vehicle at all times

Show anticipation and awareness

Take proper precautions when moving off, stopping, overtaking, changing direction and meeting other traffic

Make safe and reasonable progress when driving and when meeting and crossing the path of other vehicles
What first?
First of all, you must have held a valid learner permit for at least six months on the day of the test for cars, motorcyclists and works vehicles (in the case of a first time learner permit holders, the code 991 will be printed under the restrictions/information section on your learner permit opposite the vehicle category) . You must also have the use of a suitable vehicle whether that is your own vehicle or a learner car. Mandatory car lessons may also apply to you. (For more information you can go to the following links: Initial Basic Training(IBT) for Motorcyclists and Essential Driver Training(EDT) for car drivers.)
Preparing for your driving test
Do:
Do not:
Unnecessarily obstruct traffic or annoy other road users

Practise on driving test routes for the most part; congestion on these routes causes inconvenience to residents and test applicants alike
Your appointment
When you decide to make the appointment for your driving test, you should do this one month in advance and this is on a first-come-first-served basis approximately one month in advance of your test. This will indicate the time, date and venue for the test together with conditions which must be met.

If you apply online, you may be able to schedule your own test appointment if there are slots available.

There are test centres throughout the country but where possible, your test will be arranged for the centre you nominate on your application form. You can also apply for your driving test to be conducted through Irish.
On the day of the test
It is important to be present in the test centre before the appointed time of your test because, as you can appreciate, if you are late, the test cannot be conducted and you will also forfeit the fee.

The driver tester will check your learner permit to establish that it is:
Yours and not someone else's

Current

For the correct category of vehicle

For your

EDT logbook

, if applicable
Even if you are sitting your driving test for the second time or more and you have completed your EDT, you must bring your logbook with you to your test re-sit.

If you are sitting a motorcycle test, you will need to bring your Vehicle Registration Certificate which confirms details regarding the motorcycle you present to test with (i.e. power output in kW, engine cc, power to weight ratio, make, model, and registration number).

If your motorcycle is restricted in power, you will need to bring the certificate which provides proof of compliance or restriction. This must be a certificate or on headed paper from an official source.

For category C tests, you will need to bring the vehicle certificate of roadworthiness for the vehicle and it must meet the vehicle's minimum "real total mass" requirements. Visit the Real Total Mass section of the RSA website for more information.

In category CE, you must have a weight declaration form completed from a weigh bridge to verify the weight of the combination for presentation to the driver tester on the day of the driving test. This weight declaration must show the following details:
Registration number of the tractor unit/drawing vehicle

The Trailer mark (Registration number of the trailer)

The weigh bridge docket must be dated and has a validity period of 12 months from the date of issue.

The unladen weight of the combination.
You will be asked to read and sign a statement confirming that:
The test
The driving test for cars lasts half-an-hour to 40 minutes and includes:
Questions on the Rules of the Road (including identifying road signs)

Demonstrating hand signals

Reversing round a corner

A U-turn in the road

A hill start

Driving approximately five miles in a variety of road and traffic conditions
Your driving will be assessed in the following situations:
Moving off

Driving in traffic

Stopping Reversing around a corner

Turning about, to face in the opposite direction

Starting on a hill
Aspects of your driving assessed will include:
Road positioning

Overtaking and passing

Anticipation and observation

Use of mirrors and signals

Progress Speed

Compliance with traffic lights, road signs and markings

Use of the vehicle controls (accelerator, clutch, gears, brakes and steering)

Use of secondary controls such as wipers, de-misters, etc.
Author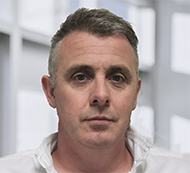 Justin Kavanagh
Justin Kavanagh is a recognised leader in automotive intelligence and vehicle data supply to the entire motor industry. He has almost 20 years experience in building systems from the ground up. As the Managing Director of Vehicle Management System, he understands the need and importance of trustworthy and reliable vehicle history and advice to both the trade and the public.
Follow me on LinkedIn
---