The most radical SUV in the world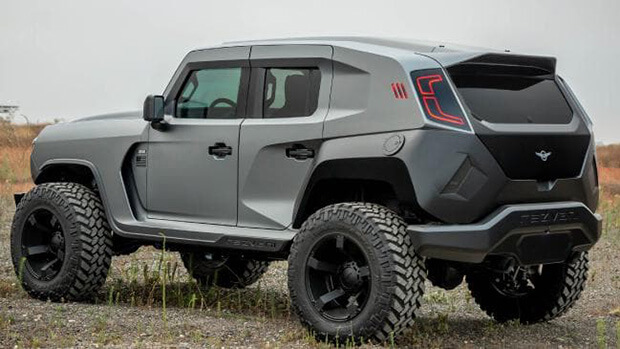 Rezvani Tank X - the world's most extreme SUV
A Californian company known for its radical modifications has created probably the worlds most extreme SUV (Sports Utility Vehicle).
The Rezvani Tank X is a radical new approach to how the SUV is built and looks and is a real head-turner.
The company calls it "the off-road supercar" and the worlds most powerful SUV with options that you would usually only see on military vehicles.
The vehicle is an upgrade to the original Rezvani Tank based on the latest Jeep Wrangler with its upgraded features more resembling the lines of a jet fighter than a jeep. The company website describes the vehicle
"Born from the vision of a pure driving experience, the Rezvani Tank was designed to be the most capable vehicle on and off the road,"
The Rezvani SUV will set you back at least €312,000 ($349,000) just for the basic version and the vehicle can have dozens of options and accessories added for a price.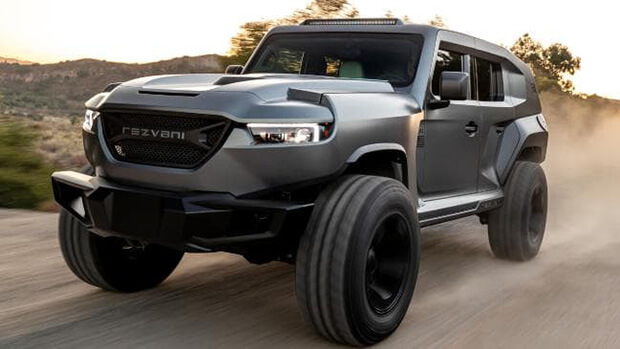 This car is one of the most capable off-road vehicles in the world. For an extra €2,500 US dollars, you can have your jeep equipped with Electromagnetic Pulse Protection that can provide military-grade protection against an EMP (Electro-Magnetic Pulse) strike, a coronal mass ejection from the sun or any power surge for that matter. Night vision can also be fitted for another $6500 dollars to add to your pseudo-military toys.
The SUV can also be equipped with "Black Vue Cameras" that can continuously stream footage to the cloud as a backup. The cameras can automatically start recording when motion sensors detect if someone approaches the vehicle when it's parked.
If you want to hide valuable items in your Jeep, you are also covered as you can choose an onboard safe at the centre console. The SUV has what is described as the "Starry Night Headliner" that turns the inside into an amazing panorama with a mass of LEDs designed to look like the night sky.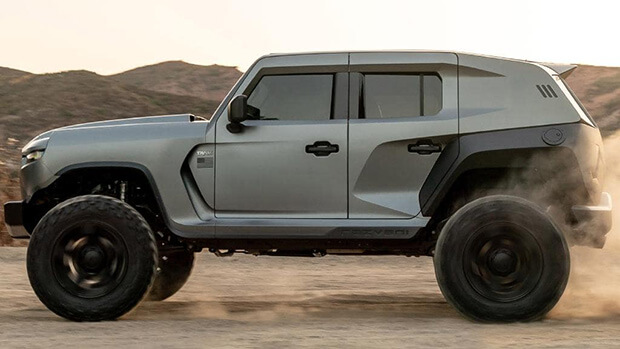 The car is powered by a 6.2-litre supercharged V8 engine. The company claim that the vehicle can produce 1,000 horsepower, or 746kW, making it more powerful than most supercars out there.
The previous Rezvani Tank is owned by Chris Brown and actor Jamie Foxx so we can presume that a lot of rich and famous types will consider purchasing this latest model.
If you want to drive this amazing vehicle in Ireland, you can get the right-hand drive version for an extra $6500 dollars.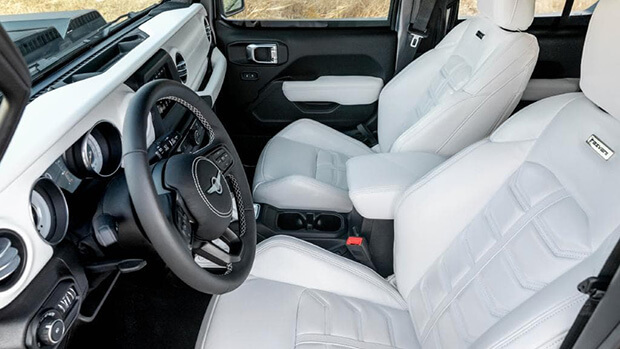 Author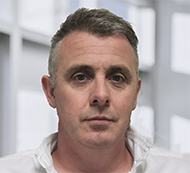 Justin Kavanagh
Justin Kavanagh is a recognised leader in automotive intelligence and vehicle data supply to the entire motor industry. He has almost 20 years experience in building systems from the ground up. As the Managing Director of Vehicle Management System, he understands the need and importance of trustworthy and reliable vehicle history and advice to both the trade and the public.
Follow me on LinkedIn
---