Hauliers protest massive fuel prices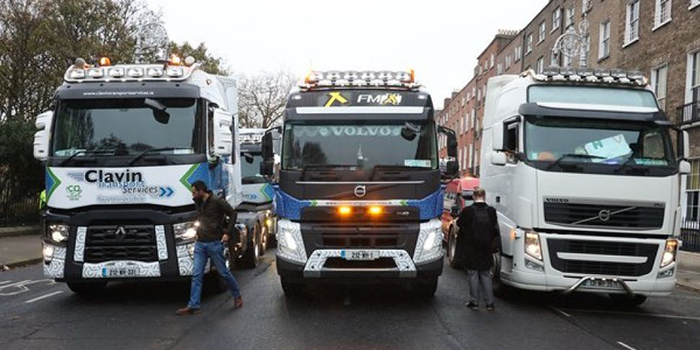 Truckers Protest at the Capital
Truckers and hauliers are holding a major protest in the Capital to protest the rapidly rising cost of fuel.
Significant disruption was caused around Dublin city as the truckers fight for lower fuel costs at the pump and at home.
The protestors engaged in a rolling blockade on the M50 southbound which caused severe delays for commuter traffic.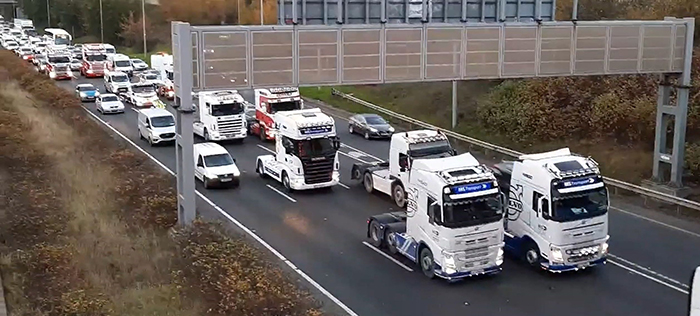 The West Link toll was a particular area of congestion according to gardaí and this had a knock-on-effect in surrounding areas, including Dublin Port and the city centre.
A garda spokesperson said there was "a total lack of engagement" from the truckers and they have said that the protest had created a lot of "unnecessary angst" and impacted the work of non-protesting hauliers?
The protest group have called themselves the Irish Truckers Haulage Association Against Fuel Prices and they are calling for "lower fuel costs at the pump and at home".
Drivers who participated in the protest also expressed concern over fuel prices, rebates, driver shortages, taxes and other operational costs.
The convoys converged on Dublin from the main Irish motorways onto Dublin's M50 and then on into Dublin City Centre.
In a statement on Facebook the group said they want "lower costs and lower taxes, rebates are no good."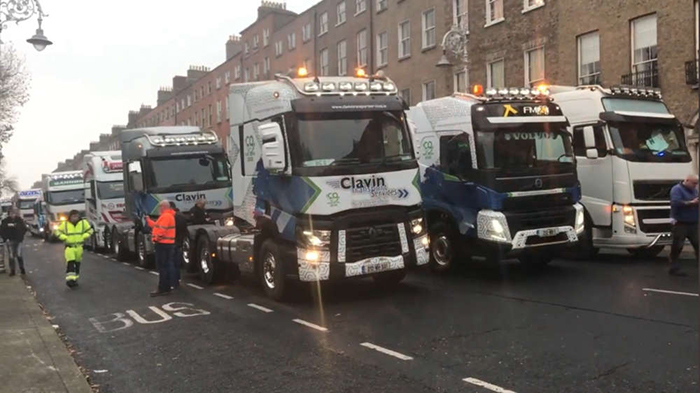 The hauliers planned a peaceful protest, and advised all drivers taking part to keep bus lanes and hard shoulders clear.
The HGV and LGV owner operators travelled specifically to protest the Dáil and closures were provisionally put in place on surrounding streets on Tuesday night, including Kildare Street.
The Facebook group has already accumulated 13,000 likes and the page was used throughout the protest to share updates, and for encouragement to those protesting."Well done to the lads doing rolling protests on the m50/m1 too fair play! And to all lads on route keep up the fight! We're all in this together! Share the videos and pics far and wide"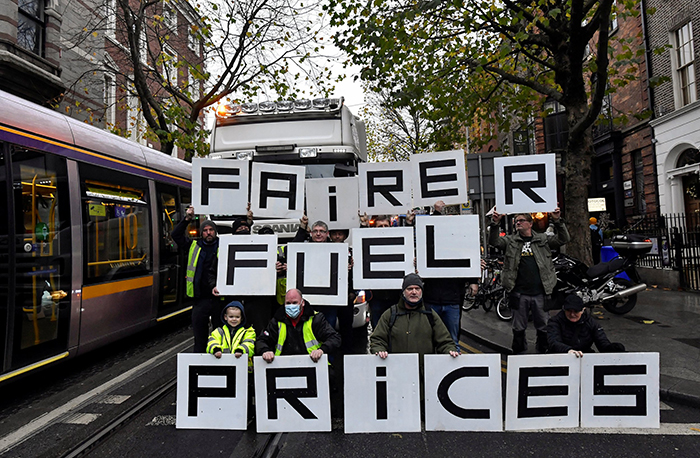 Author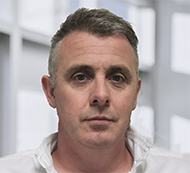 Justin Kavanagh
Justin Kavanagh is a recognised leader in automotive intelligence and vehicle data supply to the entire motor industry. He has almost 20 years experience in building systems from the ground up. As the Managing Director of Vehicle Management System, he understands the need and importance of trustworthy and reliable vehicle history and advice to both the trade and the public.
Follow me on LinkedIn
---