UK Car Imports Double

UK Car Imports Double
According to the Kerry-based financial group, Fexco, Irish motorists are benefiting from the euro's strength against the pound and making huge savings when importing used cars into the country. As a result, spending on UK car imports has almost doubled in the first half of the year. Used car imports have risen by 107 percent compared with the same period in 2018.
The financial spend increase is in line with the actual number of imported vehicles from the United Kingdom in which the total number of used cars imported rose to 53,120 which is a 2.4 percent increase over the same period last year. This year is shaping up to smash all previous records for used car imports. The record so far was in 2018, when 100,755 used cars were imported into Ireland.
Car dealers have obviously seen the benefits of importing cars from the UK over the years, but now private individual motorists are also seeing the benefits of importing a car themselves because of the savings they could potentially make.
According to the financial analysts Fexco. The average amount spent by the average car buyer rose by about one fifth to €17,709. That is €7,708 (77%) more than what the average buyer spent before the Brexit referendum in the UK.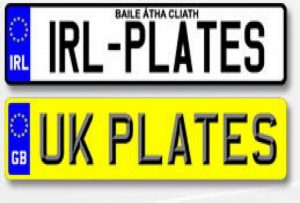 It would seem that the euro strength against the pound is encouraging more and more Irish car buyers to venture across the Irish sea to take advantage of the exchange rate and the better deals for the higher-spec model that are available there.
So it appears that the euro's strength against sterling is encouraging even more Irish motorists not just to import a car directly from the UK but also to push the boat out and order higher-spec models.
This latest buying spree is being fueled not by dealers, which has been traditionally the case up until now, but by individual motorists. Car dealers have only increased their spend in the UK by about 30 percent between 2018 and 2019. Compare to 107 percent for regular motorists, you can really see who is making the biggest UK spend.
It would seem then that the case for buying in the UK is compelling for individual car buyers. Fexco has also revealed that the number of vehicles imported by Irish drivers rose by 74 percent over the 2018 levels.
The analysis, based on Fexco, transactions made through their system for UK imported vehicles by Irish drivers has shown a rise of 74 per cent on 2018 levels. This figure is not directly comparable to other automotive industry sources as it is based on Fexco data but it does go to show the increase in spending by private individuals in the UK market.
Author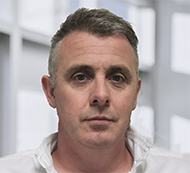 Justin Kavanagh
Justin Kavanagh is a recognised leader in automotive intelligence and vehicle data supply to the entire motor industry. He has almost 20 years experience in building systems from the ground up. As the Managing Director of Vehicle Management System, he understands the need and importance of trustworthy and reliable vehicle history and advice to both the trade and the public.
Follow me on LinkedIn
---